Public Lecture | Indonesia: Opportunities for Australia
| | |
| --- | --- |
| Summary | Mr Paul Grigson, Australian Ambassador to Indonesia |
| Start Date | 20th Jul 2016 12:15pm |
| End Date | 20th Jul 2016 1:30pm |
With its history of Austronesian, Hindu-Malayan, Islamic and Dutch influences, 21st Century Indonesia is one of the most interesting and diverse countries in the world. With its rich natural resources, its population of 250 million people (the world's largest muslim democracy) and its close geographical proximity, Indonesia is an important strategic partner for Australia and the South East Asian region as a whole. In this public lecture, Mr Paul Grigson, Australia's Ambassador to Indonesia will look at the state of the relationship and the opportunities for Australia in the coming years.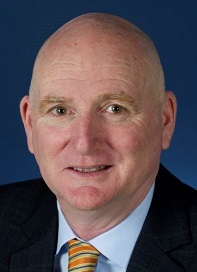 Mr Grigson is Australia's Ambassador to Indonesia. He has served as Ambassador to Thailand (2008-2010), Ambassador to Myanmar (2003-2004); Chief Negotiator of the Peace Monitoring Group in Bougainville (2000); and Counsellor later Deputy Head of Mission at the Australian Embassy in Phnom Penh (1993-1995). From 2007 to 2008, Mr Grigson served as Chief of Staff to the Minister for Foreign Affairs. His other roles in the Department have included: First Assistant Secretary, South East Asia Division (2004 2007); Assistant Secretary, Maritime South-East Asia Branch (2000-2003); Director, Parliamentary Liaison and Freedom of Information Section (1992-1993); Adviser, Office of the Minister for Foreign Affairs (1992); and Media Liaison Officer (1991-1992). Mr Grigson also served as Senior Adviser, International Division in the Department of the Prime Minister and Cabinet (1997-2000). He joined DFAT in 1991.
This event is co-hosted by the Department of Foreign Affairs and Trade, Australian Institute of International Affairs (Tasmania) and the Asia Institute Tasmania (UTAS).
This lecture was held on Wednesday 20 July 2016
(L to R) Mr 'Alopi Latukefu (Tasmania Director, DFAT), Mr Paul Grigson (Australia's Ambassador to Indonesia), Prof James Chin (Director, AIT), Prof Gary O'Donovan (Deputy Dean, Australian Innovation Research Centre, UTAS).