Public Lecture | The Asia within: Tasmania in the Asian Century
| | |
| --- | --- |
| Summary | Emily Rudling, Global Languages and Cultures, University of Tasmania |
| Start Date | 23rd Jul 2018 5:30pm |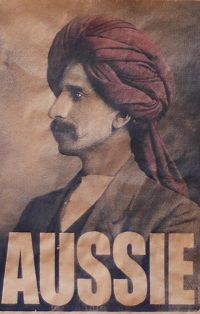 In a globalised and fractious world, we daily hear stories of challenges to citizenship and belonging. Displaced people, trade issues, and diplomatic challenges make us question how we feel about engaging with what might be considered the 'other'. Granting asylum to refugees is one example. A second example are patriotic social media groups claiming to protect a 'real' Australia from 'non-Australians.'
Asia is one such 'other' to Tasmania (and Australia). Cultural immersion with Asia is a 'peril' Australia has struggled with since Federation (1901). Domestically, some of our contemporary leaders have expressed fear about regional integration. This fear is matched equally with a desire to economically integrate with the Asian region.
Engaging with Asia is a reality of the Asian Century. However, is it appropriate to discuss global and regional integration within two categories of 'same' and 'other'? Intrinsic and extrinsic? In a globalised world, the 'other' is fluid. Yet in contrast to the multifaceted and shifting nature of the 'other', a fear of alterity is often fixed. How can we reconcile this fear with regional integration?
I examine the affective dimension of engaging with the Asian other in Tasmania. I take everyday attitudes and values towards Asia to explore the role of empathy in dissolving a fear of alterity.
Why Tasmania? The island is an outlier in nation. Tasmania is charged as the most isolated state in Australia, with the most decentralised population, the least number of Asian migrants, and the lowest rate of economic performance. Engaging with the Asian 'other' seems very far away.
Through the affective dimension of engaging with the 'other', I demonstrate that Asia is intrinsic to everyday Tasmanian lives.
The Asian Century has the potential to redefine the boundaries of 'Tasmania' and 'Tasmanian' – if we take the empathetic approach to exploring the Asia within.
Presenter

Emily is a PhD Candidate in the School of Humanities, Global Languages and Cultures, University of Tasmania.
Monday 23 July, 2018 | 5.30pm
Harvard Lecture Room 1, Cententary Building, University of Tasmania (map directions at registration)

REGISTER HERE