The top 5 reasons to study at the University of Tasmania
11 November 2018
Here's why our Uni and beautiful state make the ideal study destination.
1. A pristine environment
Our State is known for its pleasant climate, internationally-significant wilderness and heritage sites, and cosmopolitan lifestyle with a fun cafe culture. There's always something fun to do in Tassie!
2. Fantastic study experiences
Our University has a strong emphasis on hands-on, practical learning, to give students great preparation for their future careers. You will also have the opportunity to apply for student exchange or overseas study at more than 100 universities around the world. Find out more here.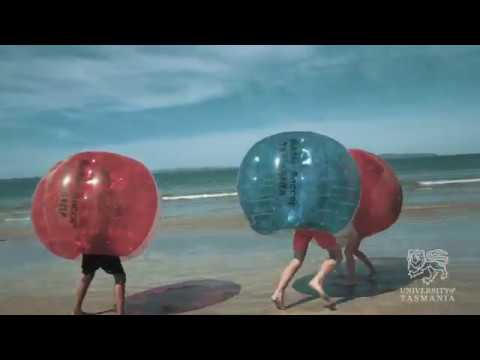 3. Excellent support for students
Our Scholarships and Prizes program has more than 900 awards available, and all of our campuses give you the opportunity to join clubs, societies and sports teams. We have counselling services, peer mentoring, and Student Advisors, to support you to reach their goals. 
4. Australia's premier university for teaching excellence
We are Australia's premier university for teaching excellence, receiving more teaching awards than any other Australian university. Our lecturers and tutors engage with you individually and offer the personalised advice and guidance not always available at larger institutions.
5. Great career prospects for future success
Our University has a five star rating for graduate starting salaries and above-average rating for graduate employability (Good Universities Guide 2019) so you can be confident you will graduate from University with great career prospects.
Sound exciting? Find out more about studying at the University of Tasmania here.
TAGS:
Students
lifestyle
Tasmania
student-experience