Pathways and foundation units
There is more than one way to get to University.
We know everyone comes from a different educational background, that is why the University of Tasmania offers a variety of pathways, foundation units and support programs to help you gain entry into the course you want and help you achieve your study and career goals.
The University of Tasmania is classed within the top two per cent of Universities worldwide and has received numerous awards for excellence in teaching.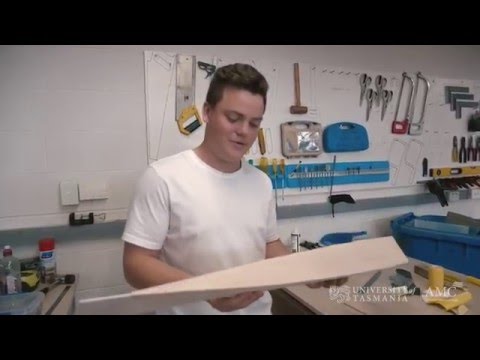 Bachelor of General Studies
The Bachelor of General Studies is a pathway degree into a full Bachelor's degree.
Successfully completing a Bachelor of General Studies will guarantee you entry into the corresponding full degree program.
Taking the Bachelor of General Studies will prepare you for tertiary studies, help you hone your study skills, and give you a solid foundation for full-tertiary study
If you haven't met the general entry requirements or want a more supported entry, the Bachelor of General Studies is a great option which combines preparatory and faculty-based foundation units in various disciplines.
University College is currently reviewing the foundation year courses to best meet the needs of students. As such, it is likely that as of 2018 this course will be offered as a Diploma of University Studies. More information about this change will be provided to students as it becomes available. In the meantime, students are still able to apply for and enrol in the Bachelor of General Studies.
Associate Degrees
These degrees are for those looking to gain knowledge and skills to start a new career, add formal qualifications to existing work experience, or as a pathway into further study.
New Associate Degrees
The University of Tasmania recently launched new Associate Degrees in Agribusiness and Applied Business that have been specifically designed to allow students to develop academic and practical skills through collaborative/laboratory learning and work integrated learning.
Traditional Associate Degrees
We also have the following traditional Associate Degrees available across a range of study areas:
Engineering Pathways for Regional Australia
If you work in the Engineering industry and don't have formal Engineering qualifications, the Engineering Pathways for Regional Australia is a great option for you. Designed for anyone, even if you haven't finished High School before starting work, it provides a pathway option to improve your skills and knowledge with a University degree.
Foundation Units
Foundation units are a pathway to undergraduate courses at the University of Tasmania, offering the background knowledge you need to achieve success in your first-year of undergraduate study.
Meet a pre-requisite.
Foundation units can help you meet a pre-requisite entry requirement for your degree, for example if you have been out of school for a few years, or didn't study a subject in year 11/12.
Refresh your knowledge.
Foundation units are also a great way to ensure your knowledge is up to date so that you are prepared and confident for when you start your degree. For example, if you completed pre-tertiary chemistry in year 11, but haven't touched it since, the foundation unit is your way to refresh that knowledge so you're fully prepared for first year.
Most are offered fully online and conveniently in summer school. Best of all, they are fully HECS waived, meaning you can get the best start possible to your studies without any extra tuition fees.
View our Foundation Units