We know tourists love Tasmania and its many beautiful sights and locations. But where do our tourists go exactly, and for how long? New research from the University of Tasmania has developed an innovative way of tracking tourists.
The University's Deputy Vice-Chancellor (Students and Education), Professor David Sadler, and Tasmanian Premier Will Hodgman officially launched the new Tourism Tracer Dashboard today.
The dashboard is among the first tools of its kind in the world. It is a purpose-built online tool for the tourism industry, bringing together data collected through the University's landmark Tourist Tracking study, which began in early 2016 with initial funding from the Sense-T program.
It is a collaboration between the University's Tourist Tracking Project Team and Ionata Digital and has been supported by the Institute for the Study of Social Change, the Tasmanian Government, the Tourism Industry Council Tasmania and the Federal Group.
Throughout 2016 more than 450 groups of visitors to Tasmania were recruited upon arrival in the state and given smartphones with a bespoke app, which recorded their demographic details and tracked their movements during their stay.
Stage two of the study is now underway, with more than 200 tourists recruited since February 1. Throughout 2017 a total of 1,000 new participants will be recruited.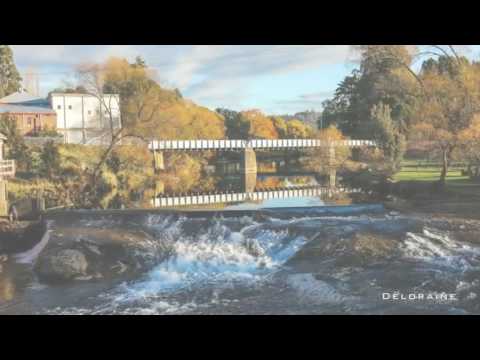 It is a living dashboard; we will continue to add data to this dashboard as we continue to collect it in in 2017 and beyond, project leader Dr Anne Hardy (pictured) said. We want the data from our Tourist Tracking Project to be available to the tourism industry to support its growth and the management of its infrastructure.
Professor Sadler said the dashboard was a result of a highly successful collaborative research project between the University, the Tasmanian Government, and industry.
"This dashboard brings together, in one place, the stunning results that the University of Tasmania's Tourist Tracking Team have collected, and are continuing to collect, in their research tracking tourists around Tasmania.
Furthermore, the dashboard is a wonderful example of collaboration between the University and the Tasmanian tourism industry. It places Tasmania at the forefront of developing new technologies to understand tourists and importantly puts Tasmania in a privileged position to provide a wonderful visitor experience, Professor Sadler said.
Stage two of the project is being funded by the Department of State Growth, the University of Tasmania, the Tourism Industry Council Tasmania and the Federal Group. The University would also like to acknowledge the invaluable in-kind support received from Spirit of Tasmania, Hobart Airport and Launceston Airport.

Check out the dashboard at Tourism Tracer 
The University of Tasmania can assist your business or organisation to drive innovation, deliver solutions and achieve the extraordinary. Find out more about engaging with us.