"I come from a standpoint that basic, high-quality healthcare is a universal right. We should be working to provide that, no matter where someone lives in Australia," said Professor David Greenfield, Director of the Australian Institute of Health Service Management (AIHSM) at the University of Tasmania.
As an internationally-renowned expert in healthcare accreditation and health service management, Professor Greenfield collaborates with leaders in the healthcare industry to establish and maintain the standard of care across Australia.
This work has become particularly important in recent years, as the healthcare sector faces numerous challenges and opportunities.
This includes moving towards unprecedented levels of digitisation, and the need for integration of care across sites and services. There are also economic and management sustainability challenges; increased service demand; and the importance of maintaining safe, high-quality services to consider.
These issues coalesce in different ways across healthcare, far beyond the basics of maintaining the skills and supplies that keep the whole healthcare system running.
For example, the healthcare industry needs to evolve to handle the technological advances that come with the transition from paper to electronic health records. This transition allows links to be formed between local GPs and hospitals across the country like never before, but at the same time, it raises new and challenging security concerns.
Accreditation programs, which maintain standards for the management of services and care provided, also need to be continually reviewed and revised to keep up with these sorts of practice developments.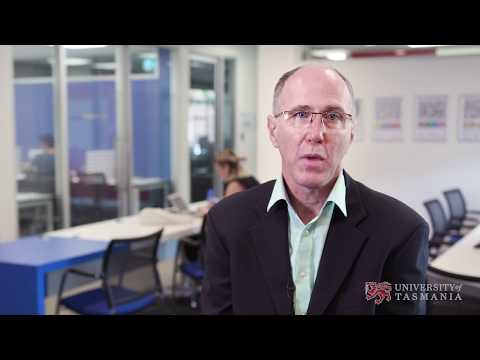 Having efficient and effective healthcare systems means that we're able to use scarce resources to provide safe and high-quality service and ensure equality across all patients, regardless of which hospital they're in.
 "It's about having access to the basics, such as bandages and catheters, through to the money spent on CT scanners, outpatient services, and high-quality staff. All of these come together to ensure quality and safety."
After two decades of working in the community and health sectors of Queensland, New South Wales, and Western Australia, Professor Greenfield has spent the past 18 years as a health services organisational researcher.
Now, as Director of the AIHSM, Professor Greenfield and his colleagues are redefining health services and health information management training by developing masters programs directly with healthcare executives – and with a framework that allows the programs to evolve alongside the industry.
"Initially, the challenge for healthcare management was significant, as there were many people who got into management roles based on seniority and aptitude, but there were limited structures or processes for ongoing professional development," said Professor Greenfield.
We are working collaboratively with industry partners to define masters education programs that are relevant and address real-world problems, and we use research from around the world to provide the evidence for what those programs should be doing.
For Professor Greenfield, that research is focussed on the areas of health services management, healthcare accreditation, and interprofessional learning – and what links all three together.
"The whole point of improving healthcare is to ensure high-quality services for the community, and this is built upon interprofessional collaboration," he explains.
That collaborative approach is about getting people with the right skills working together effectively within teams. This means finding the most efficient ways to combine expertise from areas such as finance, human resources, and managerial roles, as well as the whole range of support staff that exist in hospitals and community healthcare facilities.
"The world where health services staff will be in five, 10, or 15 years is similar to how it is now, but also quite different in key areas. Hence, our programs are designed to help them develop their skills and capacities in how they think, problem-solve, identify and assess information, and facilitate collaborative decision-making.
"It's teaching health professionals to think about how they work with other roles within their workplace, and to know when they need to defer to someone else with greater expertise, but less status or position," said Professor Greenfield.
"They need to understand what the problem is, who they need help from, and how they can tell if they have the right information – it's about how to think creativity, and applying it to the challenges they face."

Find out about studying Business and Economics at the University of Tasmania here.