After years of working in sales, Peta King enrolled at the University of Tasmania to study accounting and finance as a mature-age student.
"I've always been interested in the accounting and finance profession. Once my children had reached an age that I could focus more on my own studies, I decided it was the right time for university," she said.
"I knew that I needed academic credentials to move forward with a new profession."
Peta studies at the Cradle Coast Campus in Burnie, situated on Tasmania's North West Coast.
I think we're very fortunate to study here. Our class sizes are small — about twenty students in each lecture — so there's a lot of individual attention for every student.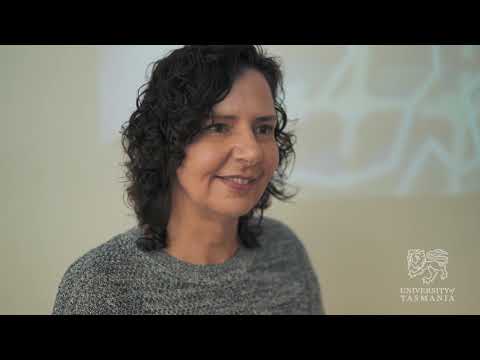 "The lecturers themselves have strong backgrounds in the industry, and they can speak from first-hand experience in their lessons."
Through the Corporate Internship Program, Peta secured a role with the Cradle Coast Authority in Burnie.
"The Cradle Coast Authority oversees the nine councils that operate on the northwest coast. The purpose of my internship was to implement a new accounting software package to automate their financial reporting processes.
It was fantastic to be able to apply what I'd been learning to a real-life situation and to see real benefits. I was able to gain a lot more confidence from that.
The Corporate Internship Program has given Peta the practical experience to develop a better work-life balance.
"As a mature-age student, I knew it would be a challenge to juggle studying, home life, work, and the internship program. The course gave me skills to help prioritise my workload, and the internship actually led to ongoing work in the job I have now.
I want to be a good role model to my children, to show them that we're always learning in life and that you need to get out there to find your pathway to success.