After completing a Bachelor in ICT and entering the workforce, Chris decided he wanted to continue his education and expand his business acumen.
While he had a full-time job in Canberra – and was accepted into four universities – Chris chose to study a Master of Entrepreneurship and Innovation at the University of Tasmania (luckily, he convinced his boss to let him work remotely).
After studying global trends and looking at the local business landscape, Chris and some fellow classmates came up with an innovative new business idea – a company that takes organic waste (food waste, green waste, animal waste) and turns it into biofuel.
"In Europe and Asia, they've actually been using waste to turn into biofuels." Chris said.
"It's been produced on mass industry, however I thought there was an opportunity for it to be done on a localised basis.
"I went out to 45 businesses originally for this particular project, and we had a success rate of 39 out of 45."
The industry connections that Chris made through the University were invaluable in helping him and his classmates develop the concept for their business.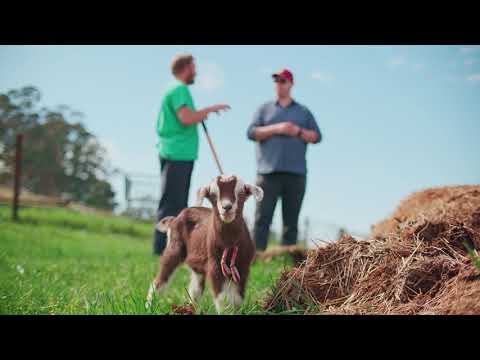 "I've met people four or five people from industry, they've come and talked to us at the university." Chris said.
"They've provided us with the mentoring process so we can actually meet with them one-on-one, talking about their businesses, but also mine as an entrepreneur."
"That opportunity, I don't see being provided anywhere else."
Stuart Crispin is the Course Coordinator for the Master of Entrepreneurship and Innovation and says students like Chris are exactly who the course was designed for.
There's no better place than Tasmania to study entrepreneurship. This is an island of innovation and we have a thriving small business and start-up community.
"We help our students develop an entrepreneurial mindset so they can come up with new ideas and new ways of doing things.
"That's backed by a solid foundation of the practical business knowledge they need to make a new venture successful."
Sound exciting? Find out more about studying Business and Economics here.
Moving from interstate to study business? We offer a relocation bursary.