It's no secret that academia has its own language, but don't worry! It's easy to decode. Here's our guide to everything you need to know about uni terms but were afraid to ask…
Advanced level unit: A unit that builds on knowledge and skills from introductory and intermediate level units and is generally the highest level of unit in bachelor's degrees. These are also known as 300 level units (and 400 level for students studying honours).
Advanced standing: Recognition of prior studies that count towards the requirements for the current degree (either at another institution or in another course at this University).
Bachelor's degree: A qualification awarded at university after completion of an undergraduate course of at least three years (full-time), e.g. Bachelor of Science, Bachelor of Fine Arts.
College: A formal academic body responsible for the administration of a group of courses; for example, the College of Health and Medicine oversees all University of Tasmania courses relating to health and medicine.
Course: A program of study leading to an award, e.g. the Bachelor of Education course. All courses are made up of individual units.
Discipline: A field of related studies, e.g. the disciplines of Physics, Mathematics or History.
Elective(s): Most degrees offer electives, which may be from the degree schedule and taken at any level, subject to prerequisites, unit quotas, and the unit level ranges defined in the degree specifications.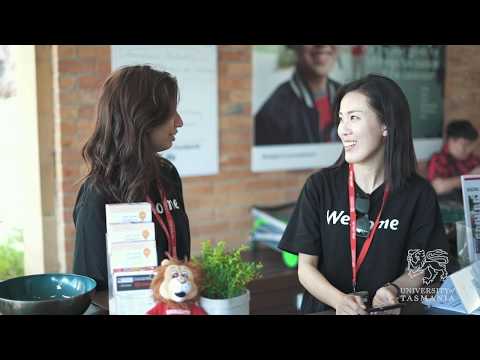 Enabling and supporting programs: A group of units which can assist in meeting university prerequisites and developing skills. Also refer to 'Pathways'.
Full-time study load: Studying eight standard units (totalling 100 per cent load) in semesters one and two in one calendar year constitutes full-time study for the purposes of fulfilling the requirements for a degree.
Foundation unit: Units that give you with the right skills and knowledge to study at an introductory level.
General degree: A course of study with unit choices available from a broad range of study areas within a college. Examples of general degrees are the Bachelor of Arts or the Bachelor of Science.
Intermediate level unit: A unit that builds upon knowledge and skills attained from introductory level units and is assessed at a higher level. Also known as 200 level units.
Introductory level unit: An entry level unit which would normally be taken in the first year of study, but may be taken in later years, subject to the degree requirements. Also known as 100 level units.
Major: A sequence of units (or subjects) which build specialist knowledge. Students undertake more units related to their major/s than for other areas of study.
Minor: A sequence of four units, normally in a second area of specialisation. A minor would normally consist of two units at introductory and two at intermediate level.
Semester: A formal university teaching period. There are two main semesters, each comprised of 13 weeks of teaching.
Specialisation: Units in a particular subject area which form a sequence of study. For example, French, Computing, or Economics.
Student electives: Optional units (or subjects) available to students, of which the student is eligible in any faculty, subject to degree unit level requirements, unit prerequisites, and unit quotas.
Undergraduate study: Study undertaken in order to gain an associate degree or bachelor's degree.
Unit: Another word for subject. It is a set of lectures, seminars, tutorials, and/or practicals on a particular topic, and the associated assessment.
If you want more, check out our full glossary of terms.
Got more questions? Hit us up! You can contact us on social media or enquire here.