On 1st December 2020, the Save the Tasmanian Devil Appeal launched our second annual 'Giving Day' with a goal of raising $10,000 to monitor a wild devil population for one year.
Funds raised were to cover a year of basic costs (vehicles, fuel, consumables, accommodation) for seasonal monitoring of one devil population. A total of four trips. Seasonal monitoring a devil population yields critical information on population dynamics, reproductive data, infection rates and disease spread as well as enabling our researchers to collect genetic samples from devils and tumours.
Our priority was monitoring the second lethal cancer – DFT2 – which has only been found in devils living in southern Tasmanian, making surveying of this area a critical priority.
In addition to supporting vital research, one lucky donor would have the chance to name a wild devil – a young female trapped and released at the foothills of kunanyi/Mount Wellington a week prior to Giving Day.
With the support of Logie winning actor and Devil Ambassador, Bonnie Sveen, we almost doubled our fundraising target enabling us to fund two years' worth of devil monitoring trips. The first commenced in the Huon Valley/Kingborough area in April 2021.
We would like to extend our thanks to every single person who supported the Giving Day and to all the companies (listed below) who came on board at the 11th hour to offer prizes to encourage further giving. Our lucky winner was Barbara May from South Australia who has been a long term devil donor. Barbara chose to name her devil Banjo and we hope to be able to provide updates on Banjo's progress in the months and years to come.
Adore U Jewellery
Animalia Art
Bruny Island Cheese Co
Creations & Co
Devils Corner Winery
Devil's Own Ice Creamery
Epitome Hats
EUGY
Kingbilly Flora
Smitten Merino
Tasmanian Softies
Wild Island Tasmania
See the video below for Bonnie's announcement of our lucky winner. A special thank you Nathan Gooley for giving his time and talent to film and edit the clip.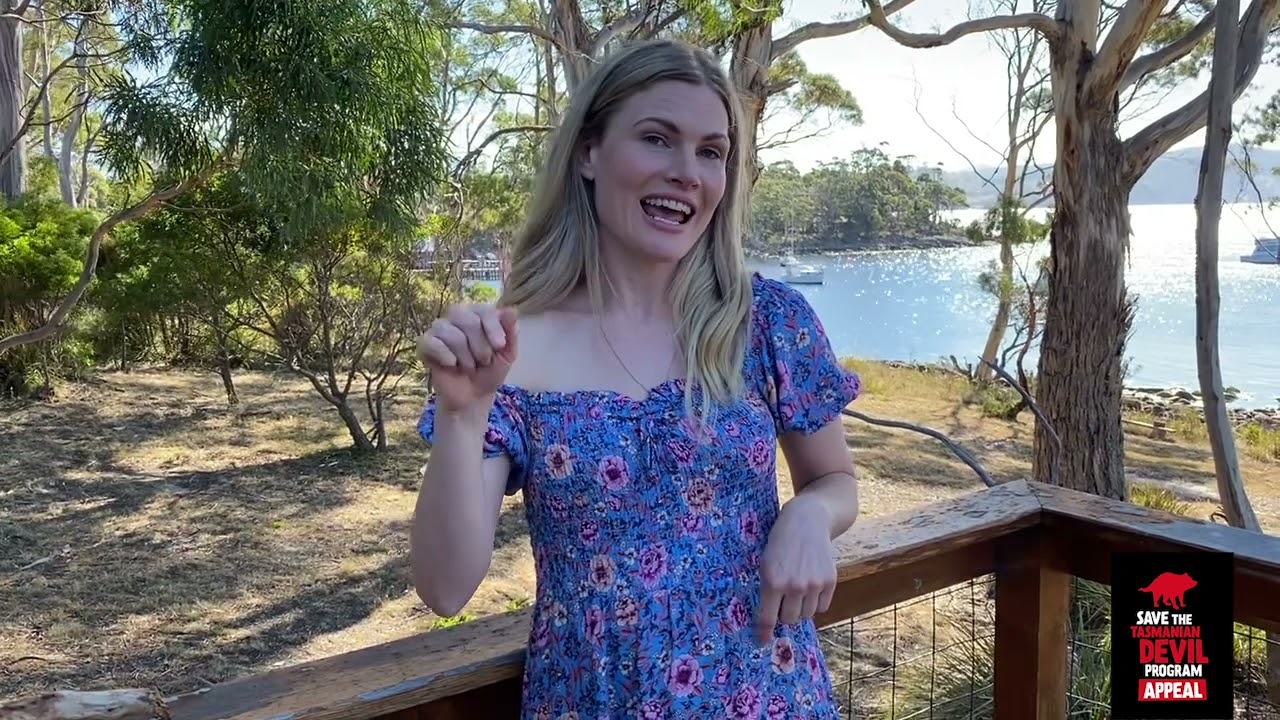 Our lucky winners:
Barbara May
Sheona Dunn
Alison DiMarco
Andrea Steinecker
Sven Schnell
Caroline Greensill
John Cameron
Mary Thompson
Leanne Krosch
Jacqui Princi
Kathryn Hale
Edwyna Harris
Simon Clark
Tracey Mathers
Thomas Rizzo
Marise Shallard
Sally Porter
Lynda Prior