A weekend of talks discussing visual art, architecture, music and film engaging with Antarctica as part of the 2018 Antarctic Festival.
Over the weekend of the August 4 & 5 as part of the 2018 Antarctic Festival the Institute for Marine and Antarctic Studies (IMAS) hosted a series of public talks by UTAS researchers engaging with Antarctic and Oceanic themes from the Arts and Humanities showcasing the breadth and depth of UTAS Antarctic and Oceanic-related research. The suite of talks covered a variety of topics such as psychology in extreme environments, music as environmental activism, Antarctic Gateway Cities and communicating the impacts of marine debris. You can watch some of the talks below.
Presenters included recent Australian Antarctic Arts Fellow Dr Martin Walch (School of Creative Arts), Steph van Berkel (IMAS Writer in Residence), PhD students Miranda Nieboer and Rachel Myers, musicologist Dr Carolyn Philpott (Conservatorium of Music), Associate Professor Elizabeth Leane (School of Humanities), Dr Kimberley Norris and visiting scholar Associate Professor Juan Francisco Salazar ( UWS ). The program also included a screening of Blue The Film with a special introduction by IMAS researcher Dr Jennifer Lavers who features in the film.
Videos below feature presentations by Dr Carolyn Philpott and PhD candidate Rachel Myers discussing ex Oceano* a symphony written by composer Matthew Dewey in collaboration with IMAS researchers, 2018 IMAS Writer in Residence Steph van Berkel presenting her work This Giant is Not Sleeping and IMAS PhD student Miranda Nieboer talking about her experience on the IPEV Traverse from Prud'Homme Station to Concordia Station in the Antarctic interior.
* Find out more about ex Oceano, the Lynchpin supported collaboration between composer Matthew Dewey and IMAS researchers Nick Roden and Robert Johnson.
IMAS 2018 Antarctic Festival Program (PDF 452KB)
Presentations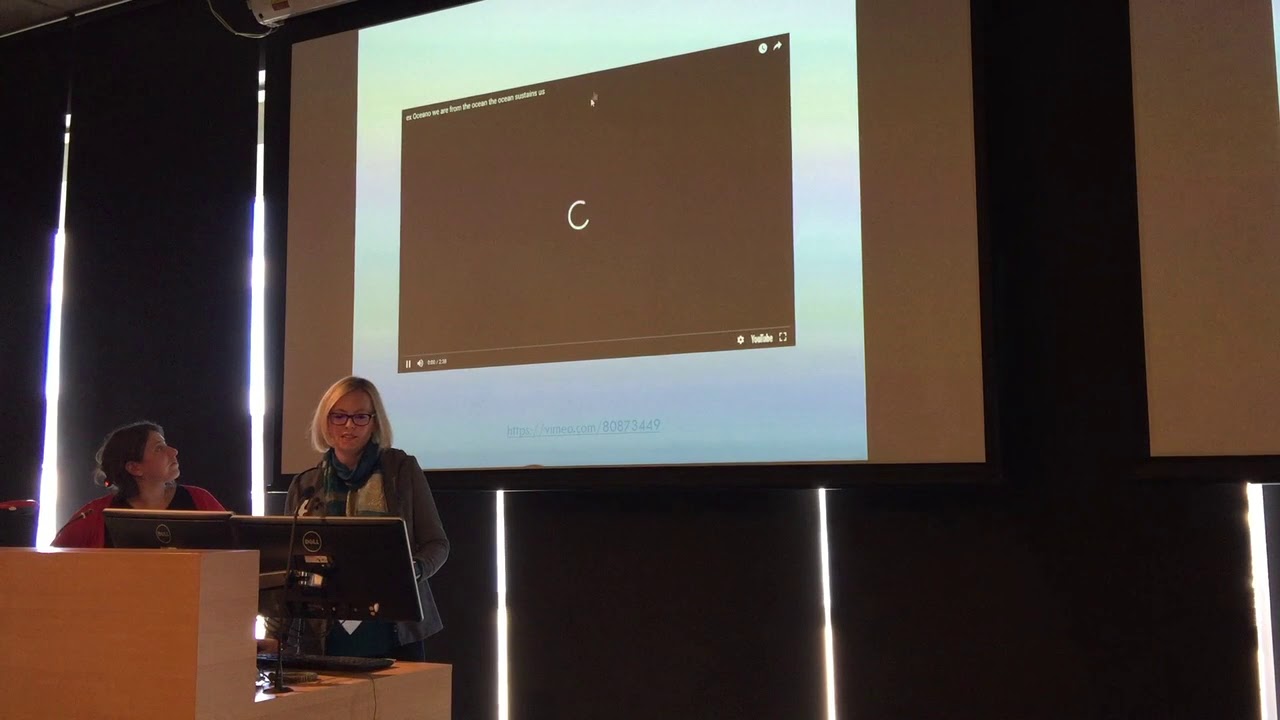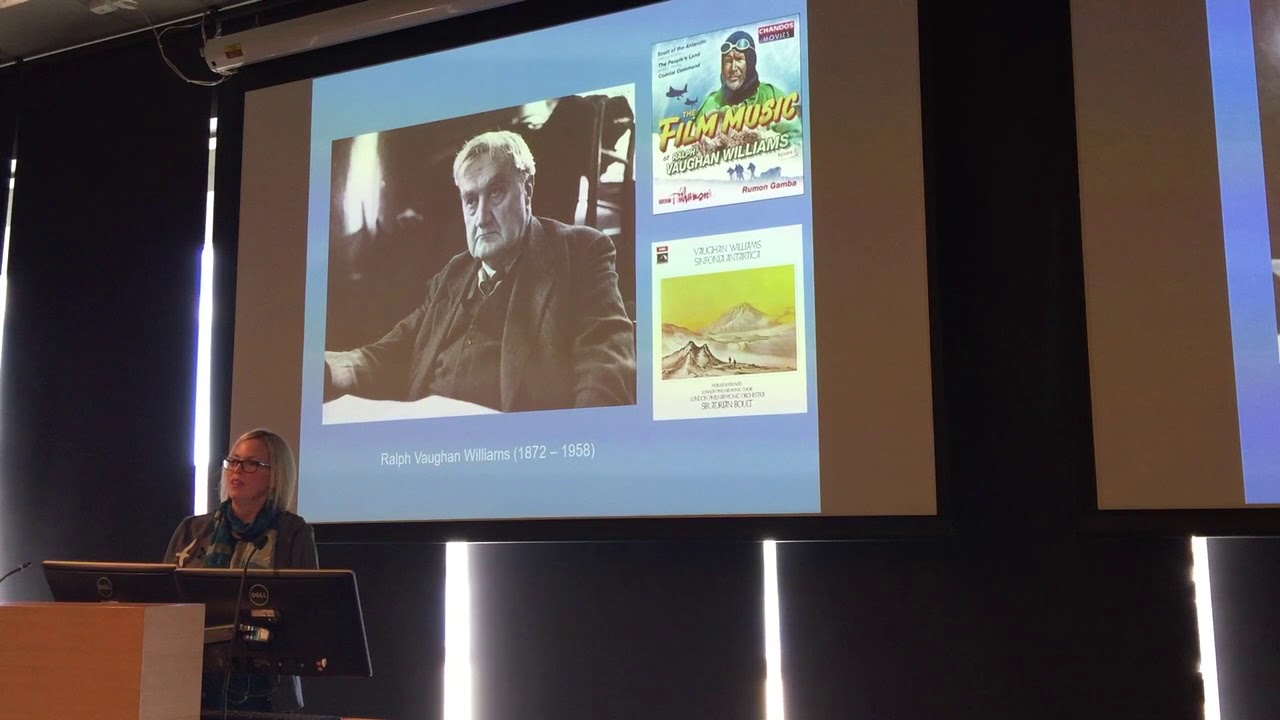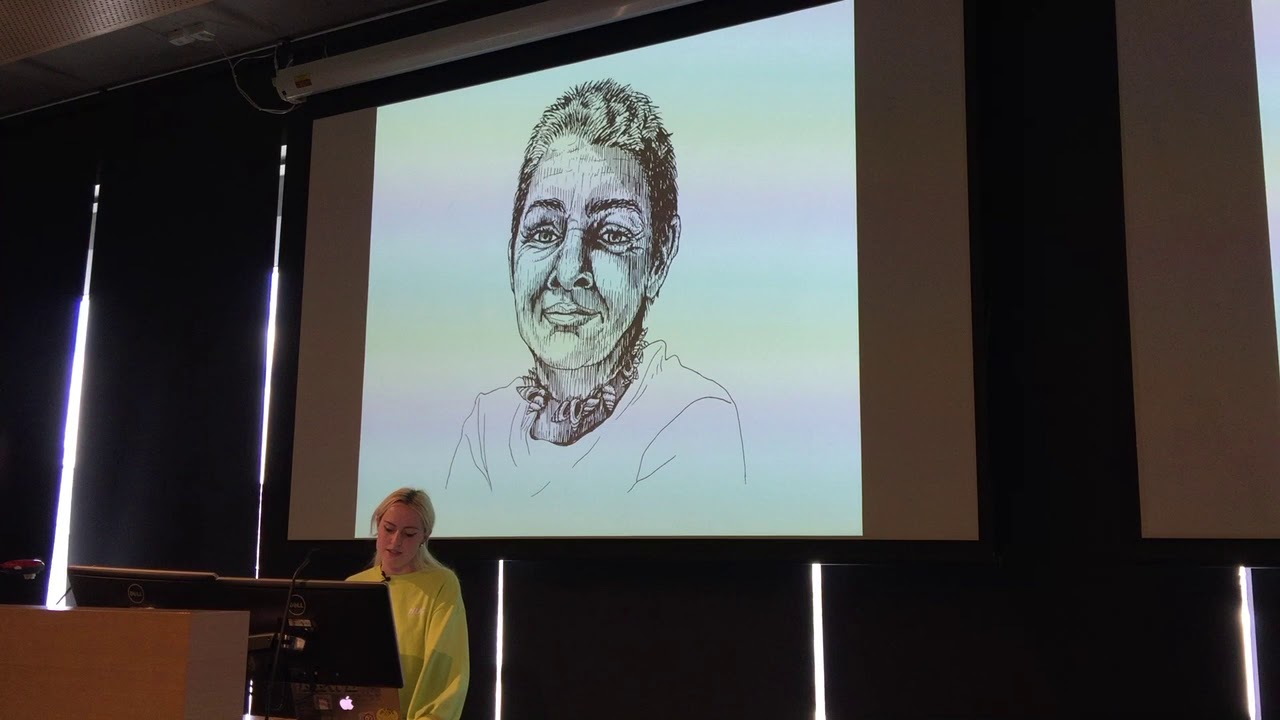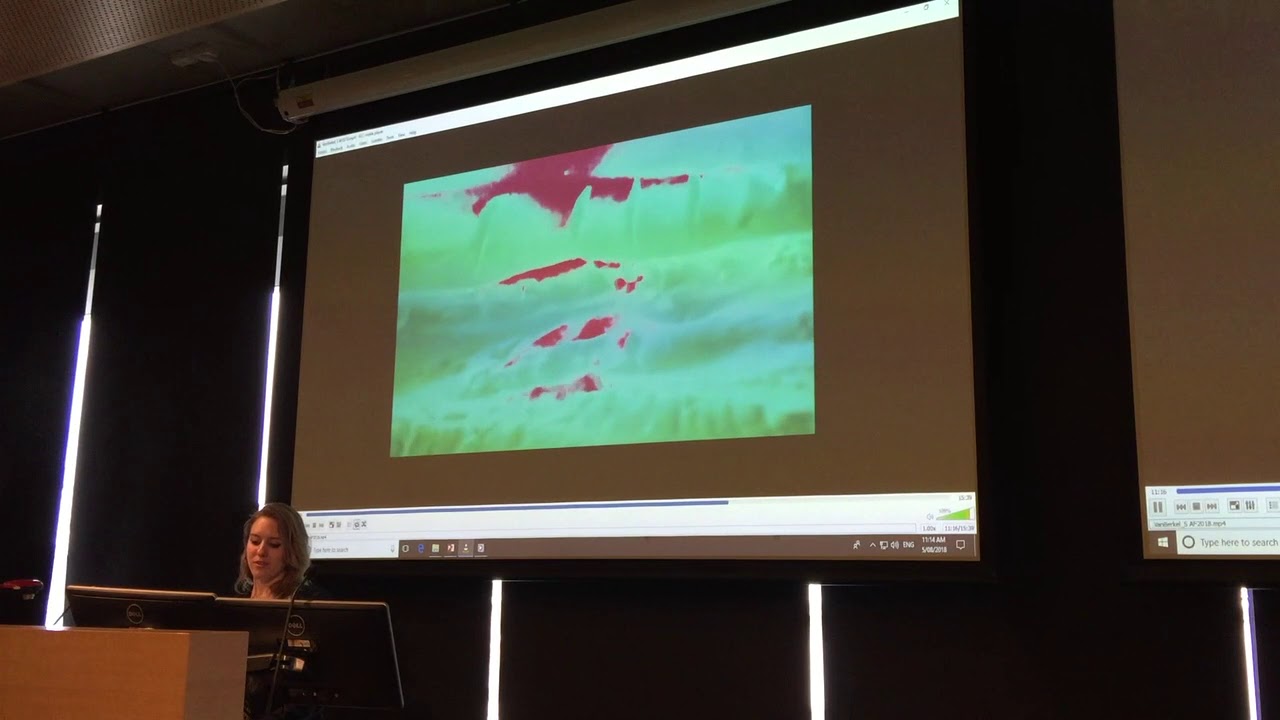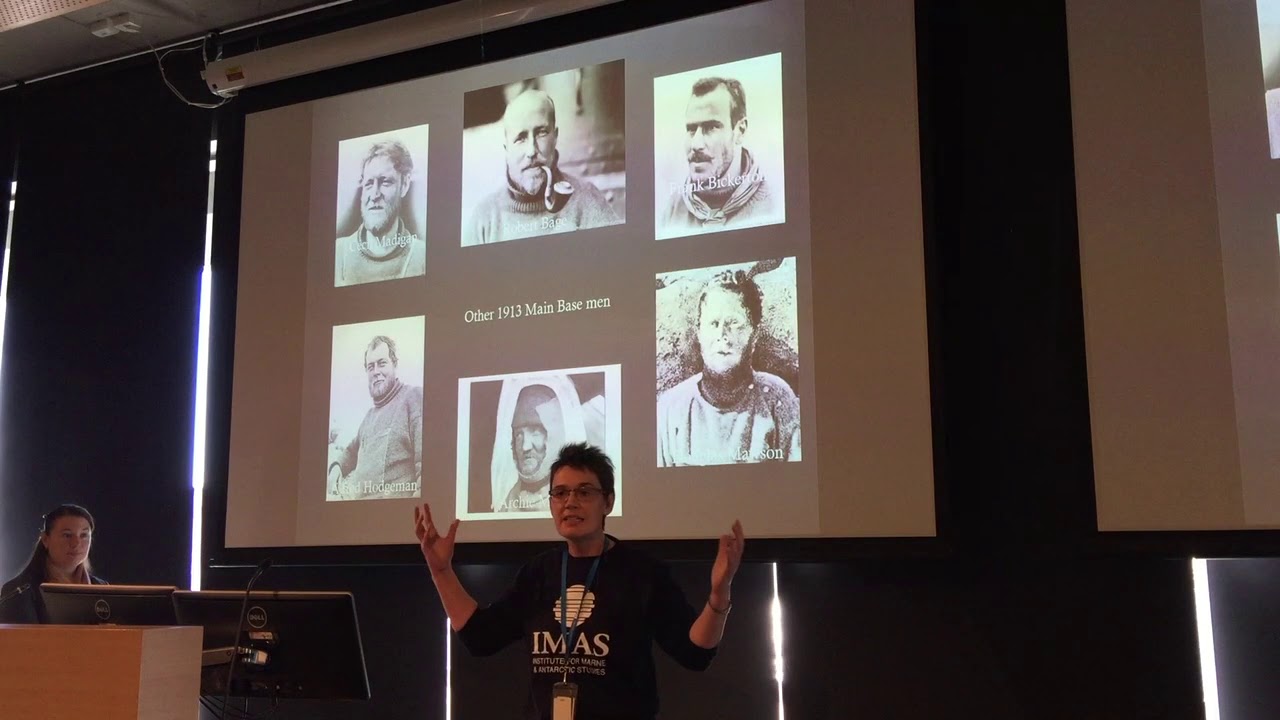 Published on: 03 Oct 2018 4:10pm