Mady Muirhead grew up on farms, and loves horses. So when she heard about the University College's Agribusiness course, she galloped right into it.
"I enjoy being outside and around animals, getting my hands dirty. I originally thought I'd have a career with horses but I found I'd rather have a hobby," she said.
I'm definitely looking for a career change and moving away from purely horse-related work to more ag stuff, so I chose the agribusiness course.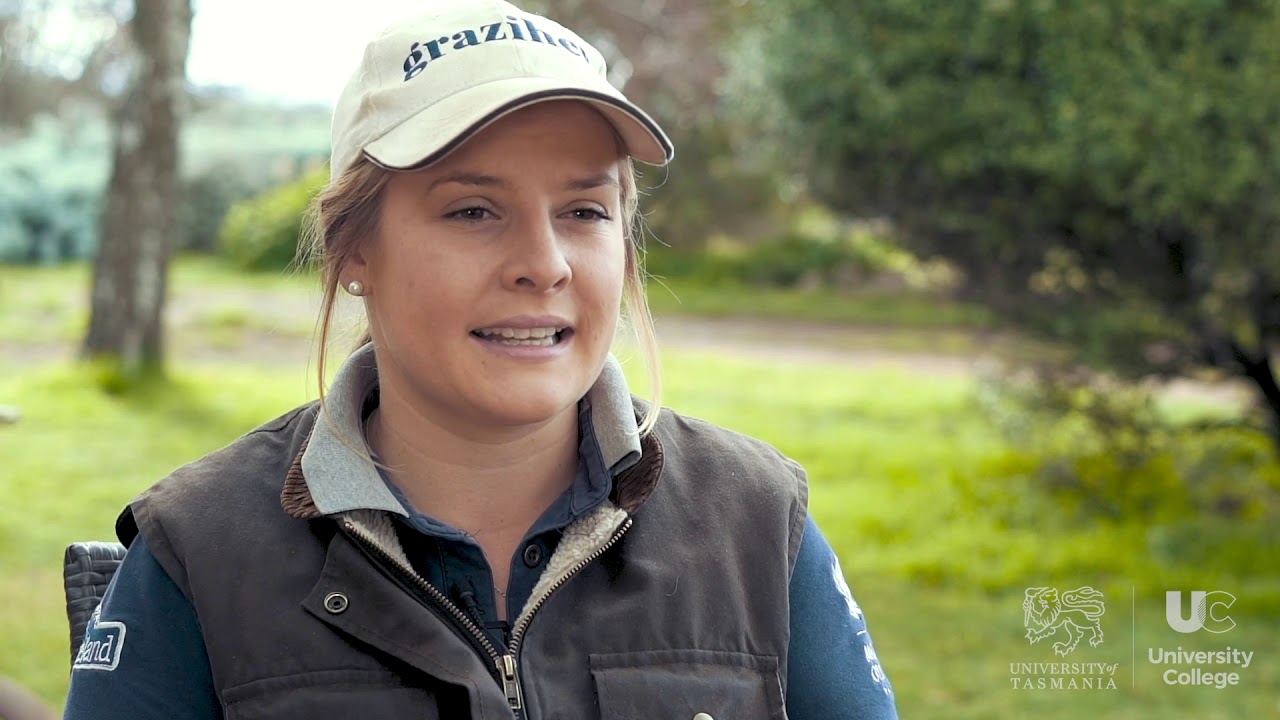 An aunt with ponies (every kid's dream) meant that early on Mady learned about good horsemanship and caring for the animals.
"Whenever we did the family trip I got to ride the pony and I think that triggered the addiction very early!"
Mady gives private horse riding lessons and teaches at the local pony club every month, as well as working on her partner's farm.
"Horses are very satisfying to work with, you always see progress. They really read your body language so you have to be in control of yourself, as well as being aware of what the horse is doing. And that's always really intrigued me and interested me," Mady said.
"Everyone says they're therapy and they are, they're just nice to have around. I've always enjoyed that and I've been very lucky to do that."
The flexibility of her course, which is mostly online with a face-to-face tutorial every two weeks, means Mady can easily fit her study in around her work and farm duties.
"It's been really easy. It all seemed a bit daunting on the first day opening up MyLO, but it's been really great."
It's suited me really well. It's meant I can keep doing things like work with my horses and teaching and things as well as get my Uni degree and it makes it feel like a lot less work.
Mady said the content covered in her course has been "very practical and realistic."
"There's been a lot of information where I've gone 'oh actually that applies to real life.'
"You don't really think of it as learning in a degree, it's just like a conversation and that makes it much easier to understand and interpret into the real world.
As well as providing us with information and learning, it's giving us the life skills to be able to go out and interact in the industry, which has been really cool.
"It's definitely opening my eyes to what options are out there."
Mady said her lecturers have been a great part of the course.
"The lecturers understand we have work as well as study in our lives.
"They have been so helpful and so understanding."
Mady said for those considering studying the College's agribusiness course, they should make the leap.
"Two years isn't a lot to commit to and it's definitely a course that you can be doing with something else in your life.
"I'm currently doing the articulated pathway so I'm doing Bachelor subjects as well as University College subjects. That's been a really cool way to dip my toe into the ag degree and find out what it's all about," she said.
"The bachelor degree is definitely on the cards in the future."
Find out more about the University College's Associate Degree in Agribusiness here.