Overview
2021
Duration

Entry requirements
Location
Hobart

Launceston
The information on this page is indicative of our course offerings for 2022. Information about our 2022 offerings will be updated in August 2021.
With a focus on providing you with the skills to compete for employment in the ICT industry globally, a Bachelor of Information and Communication Technology (BICT) gives you the knowledge and ability to stand out in the constantly changing technology landscape.
The BICT is a specialist degree with both a theoretical and practical focus. It develop technological understanding and skills that are in high demand world-wide, plus builds project management and other business soft-skills that make you an ICT professional.
You'll develop knowledge and capabilities in communication, design, development and management and learn what it takes to implement and integrate ICT within an organisation. You will also complete a hands-on project that gives you real-world experience before you even start your career.
You will graduate with the skills and knowledge to grow into leadership positions; the drive to act on entrepreneurial ambition; and the confidence to pursue research and graduate studies.
Career outcomes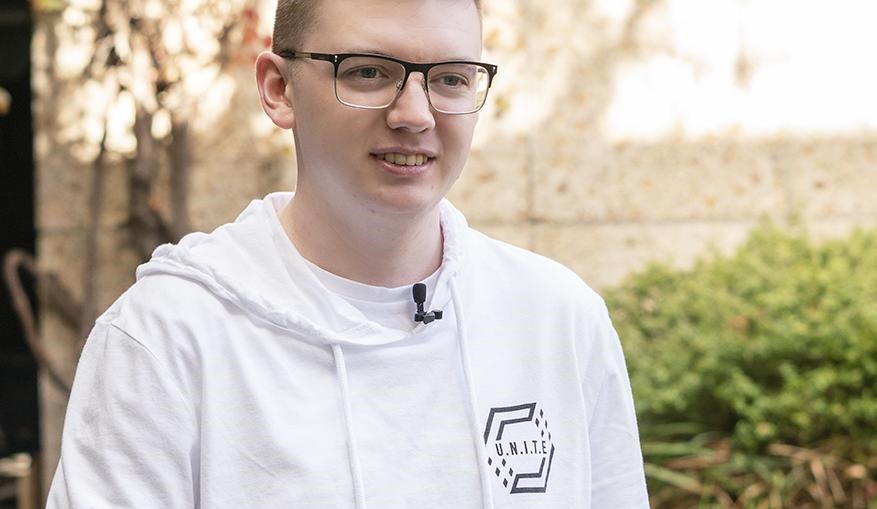 With the University's help, I managed to get an internship at a game development company called Giant Margarita.

It has been my dream since I was a little kid, to get a game development job, and thanks to Uni, I finally managed to get that, and I want to keep doing that for as long as I can.
Information and Communication Technology is a core function of industries all over the world. It contributes to everything from maintaining a company's daily operations, to eScience, productivity gains, innovation, expansion, and job growth. This gives you truly global job opportunities, allowing you to forge a great career wherever your interests take you.
This is a career that rewards professionals who can take initiative and work independently, and rewards those who can multi-task and adapt. It is great for people who like to lead, as well as those who like operating in a team environment.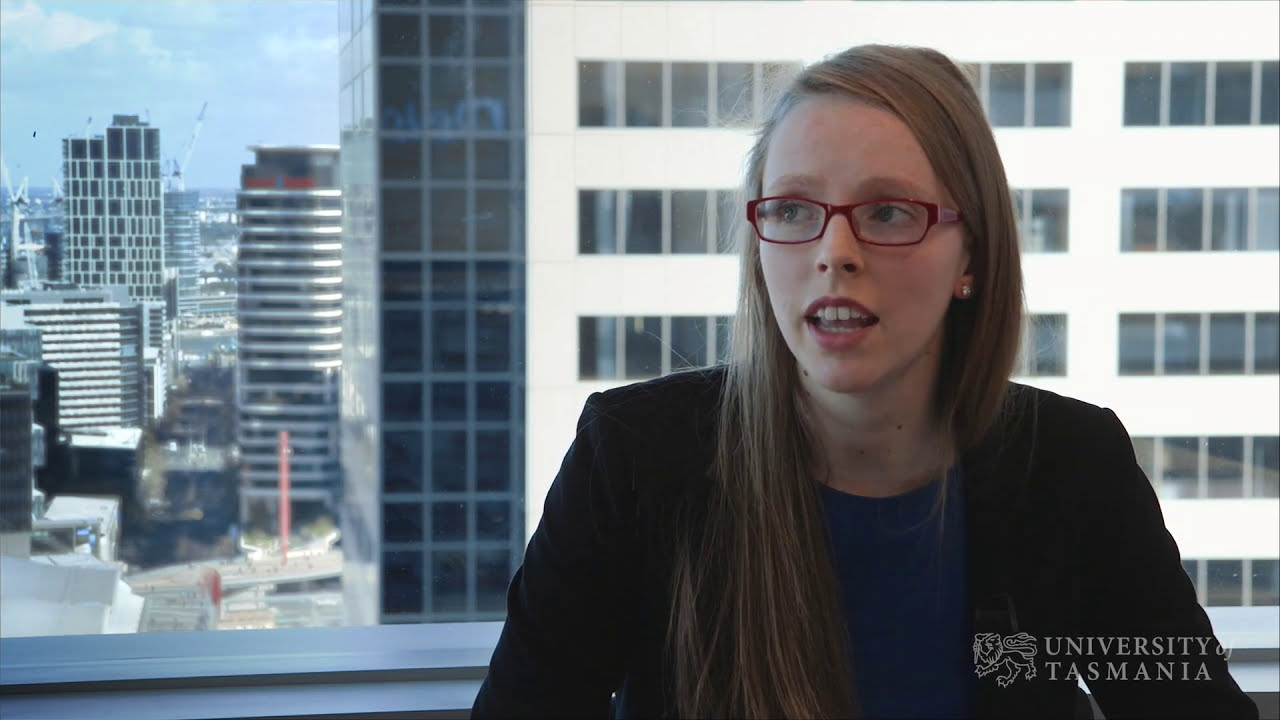 Career Opportunities with ICT
Graduates often enter technical positions, such as software programmer, network administrator, systems or business analyst, and web design/development. These allow you to apply your skills and knowledge while building on the industry experience already gained from your time studying with us.
Technical roles progress to management and leadership positions, typically with 3-5 years' experience, setting you up in a career for life that goes wherever you want it to. These include project management, business analyst, testing/network/systems manager, database administrator, security specialist, and much more.
Whether it's designing apps or websites, running virtual reality tours, building the latest gaming sensation, or working at a bank leading advancement in cyber security, a career in Information and Communication Technology will set you up for life.
Careers relating to technology are growing, with employers demanding technical expertise across a wide variety of different industries. Here are some of the top jobs projected to grow in the next five years.
Computer System Design and Related Services is expected to grow 17.6% by 2024*.
The employment demand for ICT workers is forecast to grow by 100,000 between 2018 and 2024. Citation: ACS Australia's Digital Pulse 2019 report
* ABS Labour Force Survey, National Skills Commission trend data to May 2019 and projections to 2024.
Professional Recognition
The BICT has full, professional-level accreditation from the Australian Computer Society (ACS). This endorsement recognises that the degree is responsive to the current and future needs of the ICT industry. Graduates of the BICT are eligible for membership of the ACS.
Course structure
All students study core subjects developing the skills and knowledge required to be an ICT Professional. You will also choose a major to focus the technical side of your degree.
A major is an area of focus in your degree. During your studies, you'll choose an area that interests you, and then study a group of units related to that area. Find out more at What is a Major?
Business Analysis**
Learn the complex process of identifying problems within a business, understanding what the implications of those problems might be, and developing ICT based solutions supported by industry best practices. In addition to technical skills, you will learn project management and communication skills that provide the much-needed link between business and technical experts.
Cyber Security***
The highly connected world we live in is filled with threats to our systems and devices. This major will enable you to get a foundational understanding of these risks, including the fundamentals of encryption systems, penetration testing, and eForensics, and how to respond to protect businesses and systems of various sizes.
Data Science***
Big Data is now a core function within government, commerce, and science. This major provides an opportunity to explore new kinds of data, the tools for processing it, and to learn how to capture, manipulate and process huge volumes of digital data and transform it into usable information.
Games and Creative Technology***
Develop a detailed understanding of the processes and technologies used in the development of games and interactive systems. You will learn to design, model and program with industry leading technologies, tools and languages, including VR/AR technology that is applied in the game and multimedia industries today.
Software Development***
Have a passion for writing code? This major provides an opportunity to deepen and strengthen your programming skills to construct complex software systems. Gain the skills and knowledge to engineer standalone, mobile, networked, multicore and web-based software systems
Computer Science***
The major provides advanced skills for scientists to assist with data manipulation and graphical display, including using virtual and augmented reality technology.
Artificial Intelligence **
This major provides an opportunity to develop skills in the rapidly evolving fields of artificial intelligence and internet of things. It focuses on how to leverage connected devices and manipulate the associated data.
Geospatial Information Systems*
This major combines Geospatial systems with Information Technology to develop skills with using geospatial information systems.
* Offered in Hobart, and Launceston (Year 1 only).
** Offered in Hobart, and Launceston (Year 1 and 2 only).
*** Offered in Hobart and Launceston.
In your Elective component you can choose from any units marked as "Student Electives" which you meet the pre-requisites for, at any level, from across the university. To search for possible Elective units, use the Unit Search tool to search by the discipline that you are interested in.
Need help choosing your first year units? Try the Unit Selection Guide.
Entry requirements
Fees & scholarships
Domestic students
Domestic students enrolled in a full fee paying place are charged the Student Services and Amenities Fee but this fee is incorporated in the fees you pay for each unit you enrol in. Full fee paying domestic students do not have to make any additional SSAF payments.
Detailed tuition fee information for domestic students is available at the Domestic Student Fees website, including additional information in relation to a compulsory Student Services and Amenities Fee (SSAF).
International students
2021 Total Course Fee (international students): $99,244 AUD*.
Course cost based on a rate of $31,950 AUD per standard, full-time year of study (100 credit points).
* Please note that this is an indicative fee only.
International students
International students are charged the Student Services and Amenities Fee but this fee is incorporated in the annual rate. International students do not have to make any additional SSAF payments.
Scholarships
Domestic Students
Each year, the University offers more than 900 awards to students from all walks of life, including: those who have achieved high academic results, those from low socio-economic backgrounds, students with sporting ability, students undertaking overseas study, and students with a disability.
For information on all scholarships available at the University of Tasmania, please visit the scholarships website.
Applications for most awards commencing in Semester 1 open at the beginning of August and close strictly on 31 October in the year prior to study.
International students
There are a huge range of scholarships, bursaries and fee discounts available for international students studying at the University of Tasmania. For more information on these, visit the International Scholarships website.
Catalyst Program
Are you a high achiever and want to get the most out of your University experience? The Catalyst Program combines your Bachelor degree with scholarships, extracurricular experiences, special events, and networking opportunities. It was created for outstanding students, just like you. Learn more about the Catalyst Program
How can we help?
Do you have any questions about choosing a course or applying? Get in touch.
Domestic

International

Email

Online
Next steps