Another record-breaking Dark Mofo is well and truly over, but not without a huge amount of effort from students and staff of the School of Creative Arts and Media.
Panopticon III: The Garden of Earthly Delights was a collaboration of over 40 UTAS students across performance, visual arts and music, who produced 12 installations in the ground floor windows of the Centre for the Arts on Hobart's Hunter Street.
It was Courtney Simpson's first experience participating in the Panopticon, and she coordinated the installation Cell XI: Live Drawing No. 1, bringing together eight artists studying fine art through graduate and postgraduate UTAS courses.
"We were erasing and working into each other's drawings – the drawing evolved dramatically throughout each evening," Courtney said.
"We all draw in different ways, some figurative, some more abstract and aggressive. The collaboration of different artist styles made it the more interesting for the viewer and ourselves."
The artists took turns drawing while listening to classical or death metal music, responding to the different themes in Hieronymus Bosch's painting Garden of Earthly Delights.
The idea of drawing to music came from drawing lecturer and artist Dr Sue Lovegrove, who introduced Courtney to the performance drawings of Locust Jones.
"When the opportunity arose to perform in Panopticon in response to the Garden of Earthly Delights, I immediately thought how well it would lend itself to a performance drawing," Courtney said.
"Each panel has a different feel, and bringing sounds together then responding in line and form was fascinating to me.
"I really enjoyed doing it with a crew and I would be open to doing more drawings this way in the future."
Now in her third year, Courtney is about to graduate and is planning to further her education with a course in art therapy.
"I would like to use my art practice to help and inform others. Much of my art the last few years has been about empathising, be it with animals, the environment or refugees," Courtney said.
"Art is so important and I feel it's a great way to make others feel or think about things in a different way. I would like my art to be a voice."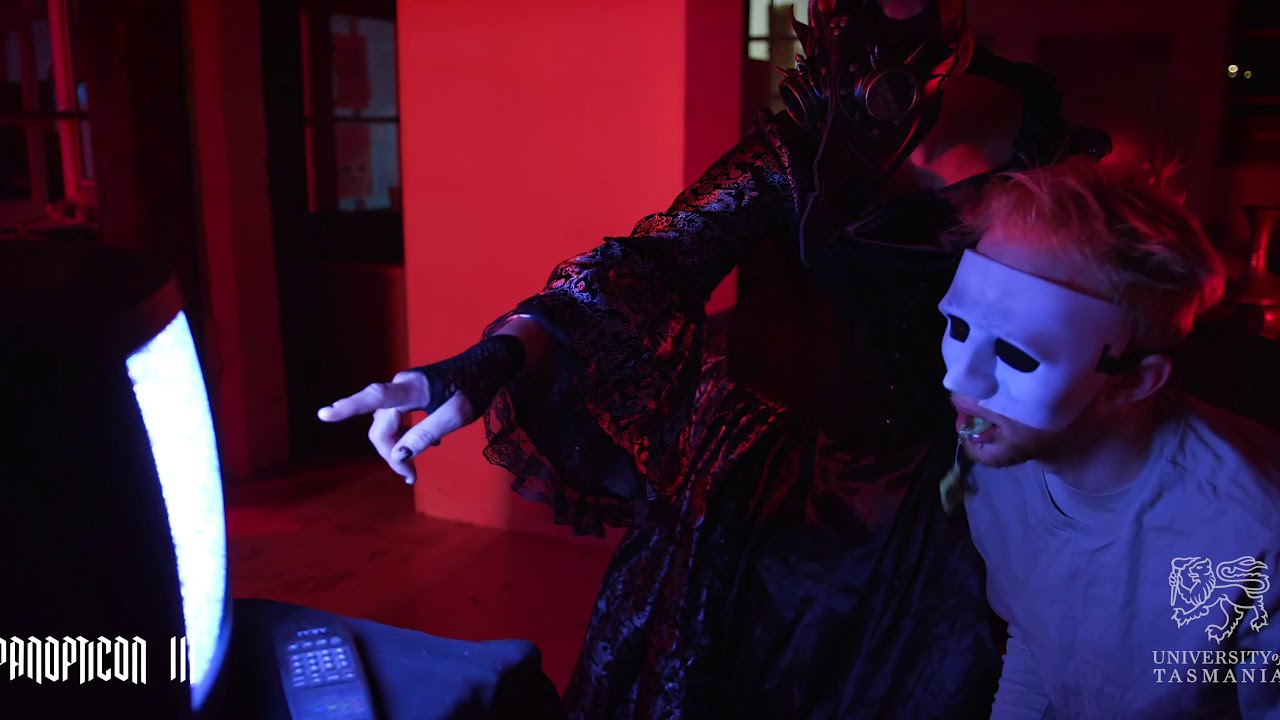 Published on: 12 Jul 2019 10:47am