New resources & current trials
---
Current trials
---
Benchmark is free daily Bulletin listing of 60 second executive summaries from a choice of today's Decisions of Superior Courts of Australia, published by AR Conolly & Co. Lawyers, Sydney.
---
PsycTESTS (Ovid)
An extensive collection of psychological measures, scales, surveys, and other instruments essential to the research needs of professionals, students, and educators across the behavioral and social sciences.
Focused on a collection of instrumentation tools developed for research but not made commercially available, PsycTESTS helps researchers easily find scales and measures for their own use. PsycTESTS is an indispensable resource for researchers looking to conduct, create, or measure research in multiple fields of study. The database's coverage focuses on both published and unpublished tests developed by researchers but not made commercially available.
Each record includes a summary that describes the test, with its purpose; some history of its development; data on the scope of the test, test implementation, a high-level overview of the test's development, and reliability and validity data (when available).
Trial ends 3rd August, 2019.
---

New resources
---
ClickView provides access to thousands of videos for higher and further education. It contains: Over 2000 video titles from around the world; as well as easy access to current and contextual recordings from 18 Australian free-to-air TV channels. Further information on the streaming subject guide.
---

Medical Journal of Australia is the official journal of the Australian Medical Association. The library now has access to past issues from 1914 to 1997, complimenting the current access from 1996+.
---
All University of Tasmania staff and students now have online access to The Australian and The Mercury.
Visit the newspaper subject guide to set up your account.
Please ensure that you read the terms and conditions prior to subscribing.
---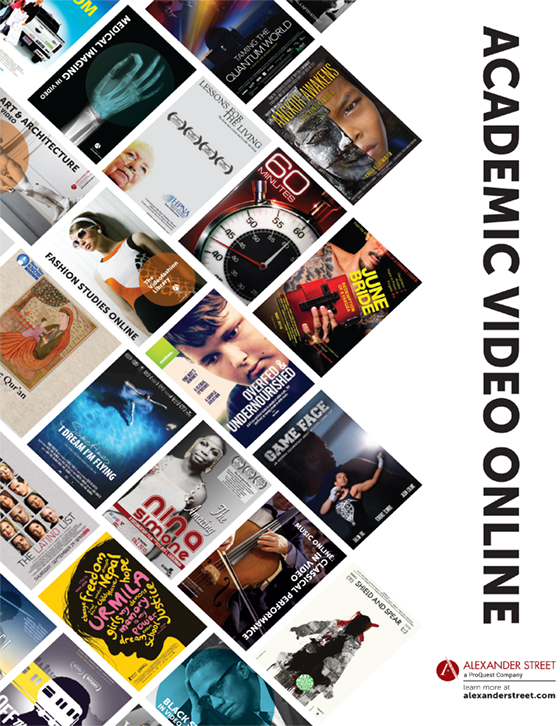 Academic Video Online delivers more than 64,000 titles spanning a wide range of subject areas including anthropology, business, counselling, film, health, history, music, and more. Curated for the educational experience, the depth of content and breadth of content-types (such as documentaries, films, demonstrations, etc.) in Academic Video Online makes it a useful resource for all types of patrons.
---
Over 16,700 films now available to view via Kanopy. Stream the films anytime, anywhere on your preferred devices.