Seizing opportunities is the pathway to success
13 January 2016
The alternative pathway to a Medicine degree has given Cameron a richer educational experience.
For Cameron Marshall the alternative pathway to his Medicine degree has given him a richer educational experience.
In 2013 he received an offer from the University of Tasmania to study the Bachelor of Medical Research, which would lead him into the Bachelor of Medicine/Bachelor of Surgery this year through the University's Guaranteed Entry Scheme.
"I was fairly eager to do it and go down that path, so I took the opportunity I was given," he said.
Cameron moved from Melbourne to Hobart for study, and embraced the experience.
"The Guaranteed Entry Scheme meant not only did I have a clear pathway into Medicine, but I also had the opportunity to explore a wide breadth of studies before entering the intense medical course," he said.
"Sitting in on first year classes last year and seeing the difference in attitudes to study, and the difference in approaching that challenge, between mature age students and the first year students, was interesting.
"It's only three years down the track, but I think that time to grow up and develop has been quite good for me.
"In retrospect, I feel the insights I've gained moving to Tasmania and completing a degree prior to my medical degree have proved an exceptional asset."
Cameron said the Bachelor of Medical Research provides a wide breadth of study opportunities.
"Especially in the later years of your degree, the lecturers are active researchers in the specific field they are lecturing in.
"This intimate knowledge of the content they are presenting provides a unique insight into that lecture content."
Cameron said the University of Tasmania is in "a truly unique position" in that lecture sizes are small enough that students and lecturers can develop a rapport; but large enough to have world-class research facilities.
"Through the University I was also awarded an Undergraduate Research Opportunities Scholarship giving me the opportunity to work with a research group at the University.
"This fantastic opportunity allowed me to test and challenge the theory I had learned in lectures in a practical setting."
While Cameron is passionate about medicine, he has a broad range of interests.
"I meet a lot of people who say they've wanted to be a doctor since they were four years old but I originally wanted to do dentistry, and I did a lot of work experience with a dentist. Then I thought about studying science.
"I've had a myriad of other experiences. I had a stint doing opera and various other things, but medicine is what has really piqued my interest, and that's what I've arrived at."
Cameron said that while study is an important part of the university experience, it is by no means the only part; he believes a healthy balance is essential to making the most out of the experience.
His advice?
"Join the University societies, go hiking, and play in a band – if you're having fun then you won't get tired of studying," he said.
Cameron is currently honing his medical skills working at the Walter and Eliza Hall Institute in Melbourne as a Research Assistant in the field of Immunology Mathematical Modelling.
"I'm doing some work at the Walter and Eliza Hall Institute in the field of immunology and ideally I would like to continue in this area, and become a clinical immunologist.
"I would like to do a mix of research and clinical medicine. I love the research side of things," he said.
"If you are offered a place in the BMedRes have a go at all the opportunities that the University presents - both social and academic."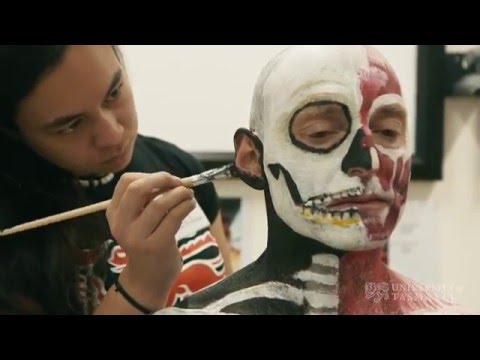 TAGS:
medicine
Research
Medicine
pathways
Students
Medical-and-Health-Science
Creativity-Culture-and-Society
health
Interested in our Bachelor of Medical Research?