Exploring the fascinating world of Tasmania's plants
18 June 2016
Laura Van Galen had her research published before she even reached Honours level.
It was a photo of the simple beauty of plant cells that inspired Laura van Galen to pursue science as a career.
"I never considered studying science at university until year 11 when the UTAS people came with pamphlets for a display day, and I saw the Plant Science pamphlet there. It just caught my attention, I think the picture was of plant cells.
I started to realise there is a whole world of study revolving around plants and biology in general. I just got more and more excited about it as I looked into it.
After a Bachelor of Science majoring in Plant Science and Zoology, Laura is now completing her Honours year in Plant Science. In between, she completed the Dean's Summer Research Scholarship. 
"I was looking at the effectiveness of different reserve designs in conserving bryophytes; that is liverworts, mosses and hornworts. I was funded $2000 for my project."
Laura's research was of such a high quality that she published a scientific paper on it- a remarkable achievement for an undergraduate student.
It was pretty exciting. It's every scientist's dream to publish your work, because that's why you do that work, to add to science and make it available for other people to use.
"The program is set up to give students a research experience for a few weeks, whether that's working with a researcher on their own projects, helping out with field work or as a lab assistant, or doing your own mini project.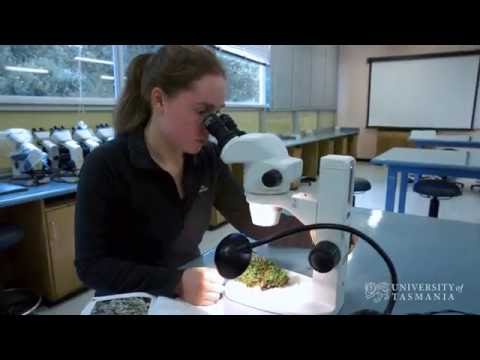 In undergrad we get to go on lots of field trips and do mini projects, but it's a whole different thing when you're in charge of your own project. Designing it, planning it, going out and doing it and then seeing the results is a great experience, and a lot of fun.
"It's good to have that experience because it means I've been able to perfect a piece of work to the point where it can be published. I'm definitely going to use those skills in my Honours.
"If I decide to do a PhD, having a published paper really helps when applying for scholarships."
Laura's advice for other students considering applying for the Dean's Summer Research Scholarship is clear; "do it!"
You have to try and get as much experience as you can in your degree, and these opportunities to put into practice what you learn in lectures are really good. And it's great fun as well!
"Doing the degree with so many like-minded people, I've found some really good friends. It's really exciting.
There's some really interesting people here at the University, studying some interesting stuff. They're very passionate about what they do and it comes across in lectures and classes. It makes a huge difference when you see someone else who is enthused, it really inspires and encourages you.
Laura hopes to build her career here in Tasmania.
"I bushwalked quite a bit growing up and I just love being outside. I love seeing plants growing where they're supposed to grow, and learning about why they've adapted to that particular habitat and what makes them grow there."
I love Tasmania and I love its forests and landscapes. It's a really good place to study plant science.
TAGS:
scholarship
Science
plant-science
Honours
Find this story inspiring?