Seeking justice
25 August 2017
Find out what our new Bachelor of Justice Studies with Honours offers.
As the world moves from one crisis to another, the need to take care of those left behind in the aftermath is crucial and ever increasing.
The changing political landscape of the world also has many implications for economic stability, world security, environmental crimes, food security issues, and refugee movement to name a few.
The introduction of the Bachelor of Justice Studies degree in semester two, 2017 will resonate with people who want make sense of it all and delve deep into how they can help make a positive change.
Coordinator of Justice Studies and Lecturer in Transnational Crime Dr Gwynn MacCarrick believes the reality is that justice professionals are frequently faced with complex challenges that are international in scope, involving human rights abuses, transnational crime, violent conflict and acts of terror. 
"This program gives students an awareness of those aspects of social justice, human rights, international development and peace studies, which will equip them in making a thoughtful and real contribution to contemporary global challenges," Dr MacCarrick said.
They will be able to critically evaluate case studies and pursue solutions for positive social change and develop an in-depth understanding of the structural, conceptual and underlying principles of social justice and human rights framework.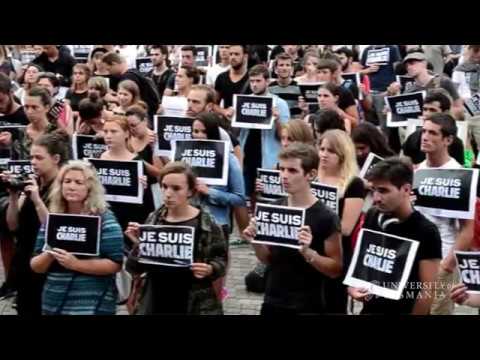 "As a complement to their theoretical knowledge, students will acquire the professional tools necessary to operate as a competent justice practitioner. 
 "There is a strong vocational focus in this degree.
"This is essential learning for students planning a career in the Department of Defence, Department of Foreign Affairs and Trade, the Australian Federal Police, AusAid, the United Nations and numerous other Australian and international non-government agencies," Dr MacCarrick said.
"Domestic and international efforts to prevent and punish human rights violations will  be considered together with an analysis of international cooperation and global justice approaches for future global challenges.​ 
Through problem-based learning students will be taught to take a methodological approach to report writing and are taught to invoke knowledge about the 'rights' framework to arrive at professional conclusions and ultimately synthesising new approaches to real world problems.
An alumnus of the University of Tasmania, Dr MacCarrick's career has seen her work in New York, The Hague, Bosnia, Nairobi and East Timor as an international and refugee lawyer.
Dr MacCarrick said the decision was easy when the opportunity to coordinate the Justice Studies program at the university came up.
"This is an opportunity to work for an internationally acclaimed university and to train and prepare young professionals for the global challenges that face humanity," she said. 
"As an international lawyer myself,  I have been directly involved in the prosecution of international crimes including crimes against humanity, war crimes, genocide, torture and the use of child soldiers.
"I have more recently assisted an international tribunal (as Amicus Curiae) advising on matters involving environmental crimes committed by a multinational company. 
I have taught postgraduate courses to humanitarian professionals in 'best practice' responses to complex emergencies and taken up UN postings in Bosnia and East Timor as a refugee lawyer.
"This background allows me to adopt an intensely practical outlook to lecturing that I communicate to students through the use of examples from real life events and decided cases."
What the new degree offers
Bachelor of Justice Studies with Honours: Specialise in Criminology, Police Studies or Social Justice and Human Rights which reflect social change and demand for job ready graduates who seek to apply their learnings to real world problems. Delivered by the School of Social Sciences, this course develops your real world problem solving capabilities, which can be applied in local, national, and global employment opportunities. Prepare yourself for criminal and social justice workplaces by learning independently and collaboratively about the theoretical, ethical, and practical issues related to crime and justice.
Duration: Four-year integrated program, three-year exit option
Delivery: Hobart, Launceston and fully online
For more details, please visit: utas.edu.au/study-justice  
TAGS:
Creativity-Culture-and-Society