Taking care of business
19 December 2018
Studying Agribusiness gave Will Campbell extra expertise to take to the family farm.
For Will Campbell, agriculture means business.
Will grew up on a family farm in Bothwell, Tasmania and is currently studying the Bachelor of Applied Science (Agriculture and Business) at the University of Tasmania.
After taking a year off after college to work on the family farm, Will knew that he wanted to get an education that gave him a strong grounding in agricultural business.
During my year off, I heard about the Bachelor of Applied Science at the University of Tasmania. This really excited me because the course incorporates the business side of things, which is really important in today's farming and the future of farming.
"I talk to my parents a lot about farming and where farming is going. The business side of things is almost more important than the agriculture side of things.
"I was actually really close to going to the mainland, but the fact that UTAS offered this course covering the business side of things too, made me decide to stay.
The University of Tasmania has close links with the exceptional agriculture industry in Tasmania.
There is strong industry support for the teaching programs, which means students get access to the latest research and innovation to stay at the forefront of the agriculture industry. Will says this has been a real advantage to studying in Tasmania.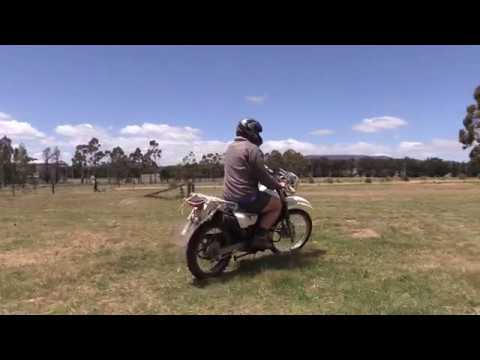 The best part about the degree for me is learning about all the new industries that are happening in Australia and globally as well. We did a trip up the North West coast of Tasmania, which was really exciting.
"We learnt about some amazing industries there and I think that was really important for me. It opened my eyes to what I can take back to the family farm and where the future of farming is going, not just in Tasmania, but Australia as well.
Will says he was surprised by the flexibility of studying at University, and enjoys having time to head back to the family farm, see friends and play sport.
The really good thing about studying at uni is that you don't always have to be at uni to do well. You can study online, you can do stuff outside of classes and watch lectures online.
"We have a really close-knit group in my year. We've all got to know each other really well and we all know our lecturers first names.
"It helps you learn, because you can bounce ideas off each other. It makes learning a lot easier and fun to do.
When Will graduates, he plans to take his business knowledge back to the farm and hopefully one day take over the business from his dad. But, Will admits, if his plans change he is confident he could find a great job in the industry.
"I think there are three jobs for every graduate, so there is no shortage of them and people are always looking to hire people straight out of university.
When I graduate, I am planning to take over the family farm. But the exciting thing is if I decide I don't want to do that, or my mind changes along the line, there's a lot of things to fall back on. I'll have a degree under my belt and the agriculture industry as a whole is a really exciting place to be in.
The University of Tasmania offers two undergraduate bachelor degrees in agriculture. A four-year Bachelor of Agricultural Science or a three-year Bachelor of Applied Science (Agriculture and Business).
TAGS:
College-of-Sciences-and-Engineering
TIA
Tasmanian-Institute-of-Agriculture-Students
Tasmanian-Institute-of-Agriculture
student-experience