Bringing seafood governance to the surface
03 May 2018
Researching locally, acting globally.
In Tasmania, marine farming and aquaculture has expanded rapidly since the 1990s and is now one of the state's major industries.
With its expansion comes the complexities of the governance of this industry.
University of Tasmania PhD candidate Coco Cullen-Knox hopes to shed light on the role of environmental campaigning and media in the governance of seafood and how environmental concerns are formulated, understood, and responded to by different actors.
"I think this research is particularly important, given that conflicts concerning our environments and resources are a feature in contemporary politics and this is occurring increasingly across national boundaries and across complex media and communications networks," Ms Cullen-Knox said.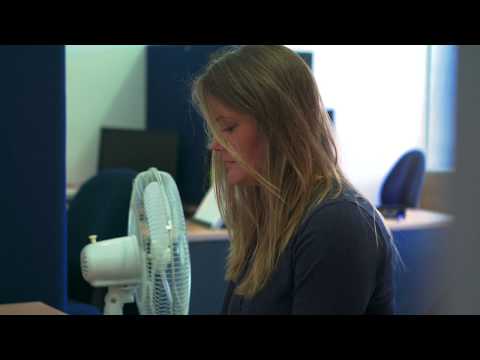 "The context of increasing pressure on resource access, on market opportunities, on changing media and communications practices, particularly in the Australia-Asia region, there's this identified need to understand or investigate how different environmental claims are being mediated and how this mediation influences politics, public debate, markets - both locally and transnationally.
"If I can provide evidence-based analysis around these transnational environmental conflicts - how they emerge and how they travel - then this will inform really important debate around the economic and environmental sustainability of Australia's seafood.
Ms Cullen-Knox said her passion stemmed from working with "very insightful and knowledgeable people" and observing case after case of environmental campaigns appearing to influence political and corporate decision-making.
"I started to question this disconnect between the complexity of these environmental conflicts and these debates and the apparent simplicity being portrayed in the media."
Expert advice on hand
"Being able to be surrounded by people that are leaders in their field, both nationally and internationally, has been critical in my learning journey.
My access to resources has been profound in my ability to do my PhD at the level that I'm doing it at and to have outcomes that will influence both Australia nationally, the conflicts locally, and how we have this conversation globally.
"I would recommend anyone thinking about doing a PhD to come to UTAS.

"I think it's really important that they find people available that aligns with their interests and I have found my supervisors at UTAS very supportive of the goals that I want to achieve and the things I want to do throughout my PhD.
"They're always willing to figure that out for me and provide the resources and provide the expertise and knowledge and how to get that done."    
Interested in conducting your own research? Apply now to become a research student.
TAGS:
Institute-for-Marine-and-Antarctic-Studies
IMAS
Media
College-of-Sciences-and-Engineering
IMAS-Research
CALE-Research
College-of-Arts-Law-and-Education
CALE-Research-Environment
Studies-in-Human-Society
CoSE-Research
Politics-and-Policy
School-of-Creative-Arts-and-Media
Course-Marine-and-Antarctic-Science