Ramp up your design and making experience
26 September 2018
Why our Learning By Making Program gives incredible practical experience.
At the University of Tasmania we believe the most powerful way to learn is by doing.
That's why our Architecture and Design degrees includes valuable Learning By Making classes, giving students at ALL year levels the chance to get practical experience.
Learning By Making lets you plan, design and build real projects for real clients, meeting real-life design challenges. Often community based, students work in collaboration with consultants and local groups, organisations, and businesses, while undertaking the design and fabrication of their projects. 
You will get to take on real responsibility, with students required to submit formal documentation to clients and local council for development and building approval.
Here are some of the coolest projects so far from the Learning By Making program.
Carving a stylish design
An epic skate ramp was designed and assembled from digitally fabricated components by staff and students, and showcased at the University Open Day. The design process included consultation with professional skaters and advice from an engineer on the dynamic loading created by skating moves!
A tiny house fit for a king
This project is a long-term collaboration between the University of Tasmania, and two local youth-service organisations. Designed to assist youth at risk of homelessness, The Castle is a mobile, spatially clever and stylish single-occupant home. A model kit has even been produced to help people to design their own version of The Castle!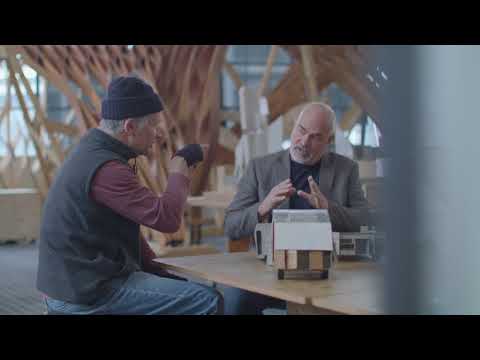 A portable playground
The Playbox means you can have a playground anywhere you like! The Playbox is a prototype of a small mobile playground designed for temporary use in primary schools. As well as providing transformable spaces for sitting, climbing and performance, the Playbox contains hundreds of removable objects, milk crates, pipes, traffic cones etc., for use in imaginative play.
Do you want to design and construct amazing creations? Apply now to study Architecture and Design.
TAGS:
College-of-Sciences-and-Engineering
Architecture-and-Design-Students
Architecture-and-Design
Learning-by-Making
School-of-Technology-Environments-and-Design-Students
School-of-Technology-Environments-and-Design