Hands-on pharmacy experience in a peaceful place
19 February 2019
Chi Kai Tiong came from his university in Malaysia to study Pharmacy in Tasmania.
Deciding where to study overseas is a big decision, but for Chi Kai Tiong, it was simple.
"I chose UTAS because there is more emphasis on clinical practice and I love clinical practice because you apply your knowledge," he said.
Chi came to the University of Tasmania in 2017 to study a Bachelor of Pharmacy through a credit transfer plan with his home university, the International Medical University in Malaysia. 
Chi said his lecturers have been very welcoming.
The lecturers are really helpful, they reply to our emails very fast, and you can have appointments with them and they help solve your problems. They are very kind, very dedicated.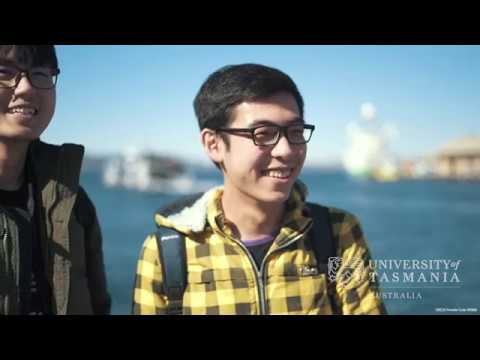 "We have a very good library and lots of other resources as well," he said.
"When I came here I knew it was small classes and it's very nice."
Chi completed a placement in the North West Regional Hospital in Burnie. 
In Malaysia we are living a very fast-paced life, and here everything is so peaceful. The tranquillity is very nice.
Chi has also made friends with students from all over the world.
"In Uni you have friends from different countries like Hong Kong, Germany, Canada, and you can learn their different cultures, assimilate together, and learn their language. 
At UTAS we have the Malaysian society and other societies. They organise events and you can go and make new friends.
When Chi isn't studying, he's busy enjoying Tasmania's unique lifestyle, exploring the environment and visiting museums and festivals. 
It's very nice for us to go bushwalking and to the very nice beaches with clean, clear, crystal water that we have in Tasmania.
Chi said IMU students planning to go for credit transfer should consider the University.
"UTAS would be a good choice because they have a lot of different placement partners across all of Tasmania, as well as other states like Alice Springs," he said.
"You have more chance to go out and have a longer duration of clinical placement and really apply your knowledge."
TAGS:
College-of-Health-and-Medicine
international-student
Pharmacy
overseas-study
CoHM
student-exchange
Student-Mobility
student-experience