A career that's technically very adaptable
17 July 2019
How studying ICT can lead to heaps of exciting careers.
Dr Erin Roehrer's advice for the tech professionals of the future is simple: the linear pathway as a 'coder' is a thing of the past.
Dr Roehrer is the Degree Coordinator of the Bachelor of Information and Communication Technology within the discipline of ICT at the University of Tasmania. 
"My role as Degree Coordinator is to make sure that we have quality units so that our students have a fantastic learning experience and ensure that our industry connections are relevant for our graduates when they leave the University of Tasmania."
When Dr Roehrer spoke at the ACS Big Day In's first Tasmanian event, she made sure the students attending knew about the diverse and exciting career paths in ICT and technology. 
Technology no longer means solely being a coder or a programmer. You need to have both soft and hard skills to be successful in the industry and I think it's great to be able to show how that combination that skills can take you to many places.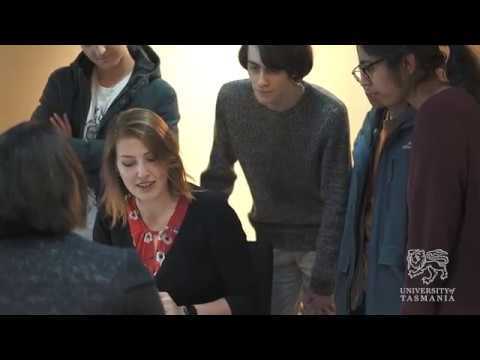 "What I love about it is engaging with students to see what pathway that can take them to, whether it be games or serious games, business analytics, big data and cybersecurity, which is one of our big forefronts now in the industry."
Dr Roehrer said that with the lines between private and business becoming blurred, there are a lot of "exciting and challenging unintended consequences of ICT". 
"As an ICT professional you can actually follow your interest, whether it be in gaming, understanding why people get addicted to games like Pokémon Go, or using serious games in areas like health.  
My advice to anyone who wants to do technology, but particularly those that feel that perhaps the industry is out of bounds to them, whether it be for traditional reasons or they are having an alternative education pathway, is that there are so many mechanisms out there to get into technology.
"Don't make an assumption that you can't do it because you don't have the tech skills, or that you can't do it because you don't like talking to people.
"There are degrees and pathways through the University of Tasmania that can help you embrace both of those and develop so when you exit you have both those skills needed to be a successful ICT professional," Dr Roeher said.
"You just have to have the passion. And you don't have to be a coder!"
Find out more about studying Computing and IT at the University of Tasmania here. 

TAGS:
Computing
College-of-Sciences-and-Engineering
Technology
Information-and-Communication-Technology-Students
careers
students
School-of-Technology-Environments-and-Design
Information-and-Communication-Technology
CoSE