Steering tech in the right direction
21 August 2019
ICT student Molly Steer wants more women in STEM.
For Molly Steer, raising the profile of women in STEM is a cause close to her heart- and one she was able to pass on to the next generation of students at the Big Day In tech event on the University of Tasmania's Sandy Bay campus.
"I'm a huge advocate for women in STEM," she said.
Co-hosting the ACS Foundation's Big Day In event, Molly was able to help inspire students to pursue a career in tech.
The Big Day In aims to showcase the variety of exciting ICT career paths available to college and Uni Computing students through presentations and fun hands-on tech activities.
"We had a presentation about cybersecurity which the kids seemed to be really interested in, but everyone seemed to have a passion for IT," she said.
Molly is currently studying a combined Bachelor of Business and Bachelor of ICT at the University of Tasmania while she works at software business LiveTiles.
I've been working full-time for the past month. I actually met one of the people who helped me get my current job while I was at the Big Day In event.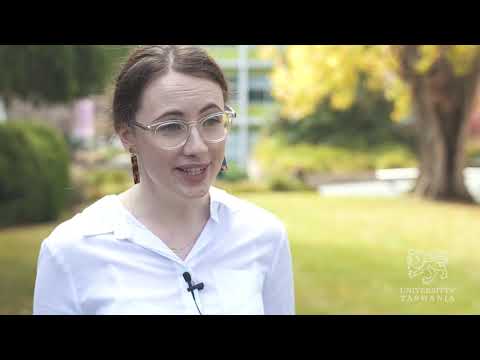 "It's fantastic that networking events like this led me to my very first job in the industry before I've even finished my degree."
While she grew up keen on ICT, Molly admits she "isn't much of a programmer", so she decided to study the combined degree, which allowed her to add in management and marketing.
"I thought this would be a really nice tie-in and combination going into the workforce afterwards.
"I missed the big Dot Com Boom and it's getting to the point now where all the younger kids are already so involved in it. I think it's the perfect point to build a career in technology," Molly said.
"My major's Software Development but there's a bunch of other majors that you can do like AI, cybersecurity, business analytics, which are similar to the degree I'm doing. It just lets you focus on more aspects."
As part of her course, Molly was able to take an elective that let her go to the US and travel to Silicon Valley and San Francisco. 
We got to demonstrate games at PAX and also went to a lot of different tech companies like Google and Facebook.
"I've made some amazing networking connections from that. It was a really good experience," she said.
"I really want to encourage more women to get into IT careers. Even if they're not interested in programming, there's so many other aspects of it."
Interested in studying Computing and IT? Find out more here. 
TAGS:
School-of-Marketing-and-Management
College-of-Sciences-and-Engineering
Course-Information-and-Communication-Technology
Double-Degree
Uni-Life
Tasmanian-School-of-Business-and-Economics
Schools-and-Community
Management
Management-Students
School-of-Technology-Environments-and-Design
Information-and-Communication-Technology
student-experience
Marketing-Students
College-of-Business-and-Economics