5 reasons to apply for a scholarship…right now!
18 September 2019
We've got hundreds of scholarships to support you while you study.
1. We have literally hundreds of scholarships on offer
That means there's a whole range of support on offer, to suit students from a variety of backgrounds. Hop online and see what you think might be right for you. You can also apply for multiple scholarships in one application to make the process much faster for you.
 2. You don't have to have perfect marks to be successful
It's a common misconception that scholarships are only for the academically gifted. That's not the case. We offer hundreds of scholarships across all areas of study that help improve access to Uni, as well as scholarships that recognise academic achievement. We have four main different types of scholarships: Merit (for the high achievers), access , experience and research/honours.

 3. Applications close 30 June for Semester 2 and 31 October for Semester 1

Applications for Semester 2 open at the start of May and close 30 June, so now's the perfect time to apply.  Applications for most awards commencing in Semester 1 open at the beginning of August and close strictly on 31 October in the year prior. (An exception to this is scholarships for current engineering students, which are open in our mid-year intake of May-June in the year prior.) From time to time, applications for some scholarships may be re-opened, or have the closing date extended. Find out more at scholarships.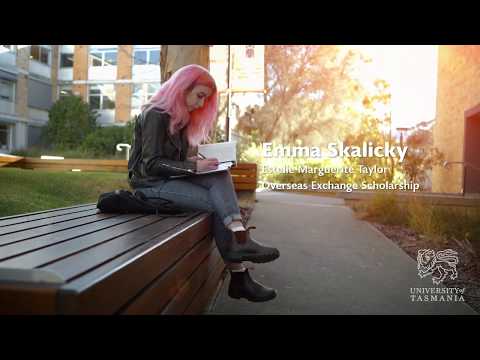 4. Scholarships are about more than just cash money, they're about building networks

Extra cash in your pocket while studying is great, but building connections while you study is what will give you an edge in the job market. Many scholarships offer special programs which allow you to meet incredible people and build your networks. Scholarships such as the Westpac Future Leaders Scholarship have in-built programs where you spend time with other change-makers and industry leaders.

5. We want you to have an amazing study experience- and scholarships help
It's important to us that you have a great experience studying with us. Scholarships are important in this for lots of reasons. The extra financial support can take some pressure off you and that means you can devote your energy to what really matters: your studies and having fun when you're not hitting the books.
Check out all of our scholarships on offer.
TAGS:
Scholarships
Students
student-experience
scholarships