The future of farming is here
19 July 2021
The University of Tasmania, Australia is leading the way with linking agriculture with smart technology.
Agriculture is big business in Tasmania, Australia. Known for producing and exporting premium produce including cherries, fresh seafood, dairy, meat, wine, beer, cider, whisky, fruit and vegetables to global markets calling for top quality and excellence.
The University of Tasmania is a world leader in high-impact research and a key educational industry partner, supporting sustainable agriculture and food sectors. Ranked in the top 2 per cent of universities worldwide the university of Tasmania is among the best in the world for Agriculture, Marine and Earth Sciences. 
Our role is to provide the expertise, to host the equipment and to engage in very a deep and meaningful way with our industry partners.
The university is leading the way with its Testlab: Integrity of Food (Industry 4.0) initiative, linking agricultural practices with cutting edge smart technology to ensure best the produce is delivered from farm to table in the most efficient and sustainable way.

Watch the University of Tasmania's Vice-Chancellor, Professor Rufus Black, introduce this smart revolution and how it is transforming the world as we know it.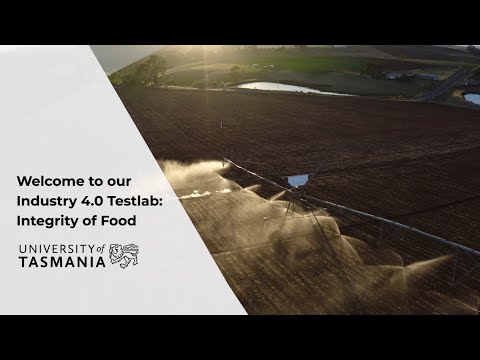 Be part of the Industry 4.0 revolution, register here to find out more about studying agriculture at the University of Tasmania, Australia.  
TAGS:
Industry4.0
Testlab
Agricultural-Science
College-of-science-engineering-and-technology