PebblePocket is an app powered by PebblePad that lets you quickly create Assets on the go. It allows you to edit and save the mobile Assets on your device and send them to your Pebble+ Asset Store.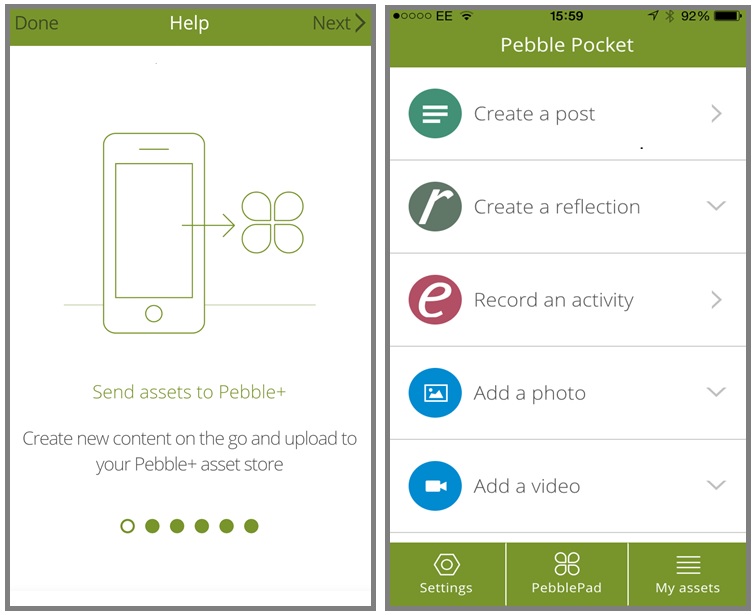 PebblePocket screens
PebblePocket can be used to:
Create simple records of your learning using post, reflection or activity templates
Add photos or videos
Save, edit or remove your mobile Assets on the device
Send your Assets to your Pebble+ Asset Store
Link to your PebblePad account so you can also use the app to launch PebblePad in your device's browser
You can download the app via the App Store (iOS) and Google Play Store (Android) for devices with the following mobile operating systems:
iOS 7.1.2 and above
Android 4.2.1 and above
By downloading and logging in with PebblePocket, you are allowing the app to access the following on your device:
Internet connection information
Photo/Media/Files
Camera/Microphone
Note: Wifi or Mobile Network connectivity is required when logging into your full PebblePad account and when sending assets to your Pebble+ Asset Store.