Enrolling in your units for the year is the key action you need to take.
Note: Enrolments for the 2019 calendar year are now open.
You are responsible for enrolling yourself in your units before the cutoff date:
Accepting your offer does not mean that you will be automatically enrolled in your units;
In most cases you will have choices of what to study and when to take your units.
---
Remember
- if your situation changes, or you need to make alterations to your study load, you can withdraw from units with no penalty until the census date for the unit's study period.
In most cases, you can change units up until the second week of the study period.
Need a little step by step assistance?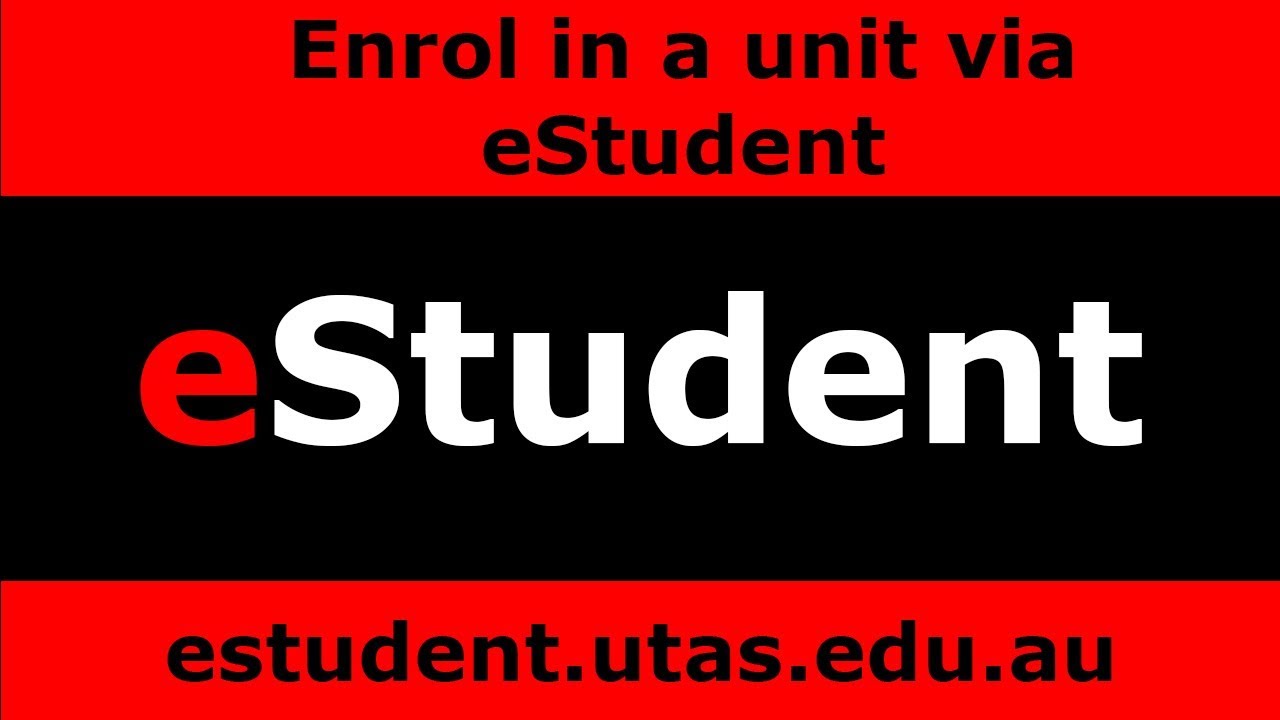 Enrol in your planned units in eStudent
Log in and navigate to your course's Study Plan
Select Enrol
Check, Confirm, Relax!
Log into eStudent (see sidebar) and select 'Study' from the ribbon (or 'hamburger button' if using a mobile device)
Select the 'expand all' option (If you only have one course listed, you will not need this step)

Expand your study plan
If you have units that are 'Core' (compulsory) to your course, they will be on your study plan already with a status of 'Planned'. You can go ahead and select the study period (if applicable) and enrol in the ones that you will take this year:
Tip: Choice of components and units
If you need to add components (e.g. Majors / Minors / Specialisations) and units to your study plan before you can enrol, you will be able to select 'Choose' on the right hand side of the page:
Select your units either from a list (as in the image below), from a dropdown selection of components (e.g. "History Major") or by typing the code of the unit into the search box;
Click on 'Add to Study Planner';
Important: Click 'Save changes on Study Planner' (if you do not, you will need to start over with the selection);
Navigate back to the Study Plan and your unit will be listed as 'Planned'

Note: It is possible to add units to your study plan that you are not then able to enrol into - either because they are not available in that study period (or at all), or you have not met the pre-requisites. Make sure you plan out your units using the Course and Units page (see Step 3 in this guide).
If your planned unit has a choice of study periods or locations, select these from the drop-down.
View the unit's details on the Course and Units page to see your options:

Is it available in different study periods (e.g. Semester 1 / Semester 2)?
Is it available from different locations (e.g. 'Hobart On-Campus' / 'Cradle Coast On-campus)?
Is it available to be taken via distance study (no on-campus commitments)?
Note: Be aware of differences between the study periods: 'Summer School' is at the beginning of the calendar year (before Semester 1) while 'Spring School' is towards the end (after Semester 2).

If the unit has a fixed availability (no choice) it will appear as follows:
Select all units you want to enrol in and tick the 'Enrol' check box
Check:
Are you trying to enrol in too many units for a given study period?
For a main semester, you can only enrol in 50 Credit points (4x 12.5 credit point units);
If you have approval for an overload, forward this to U Connect so you can be enrolled.

Click the red 'Next' button at the bottom of the page.
Review the information to make sure you are happy and then click 'Confirm Enrolment'
Congratulations - you are now enrolled in your units!
Contact Us
Phone: 1300 361 928 / +61 3 6226 6111