Tasmanian Institute of Law Enforcement Studies (TILES)
TILES June 2022 Newsletter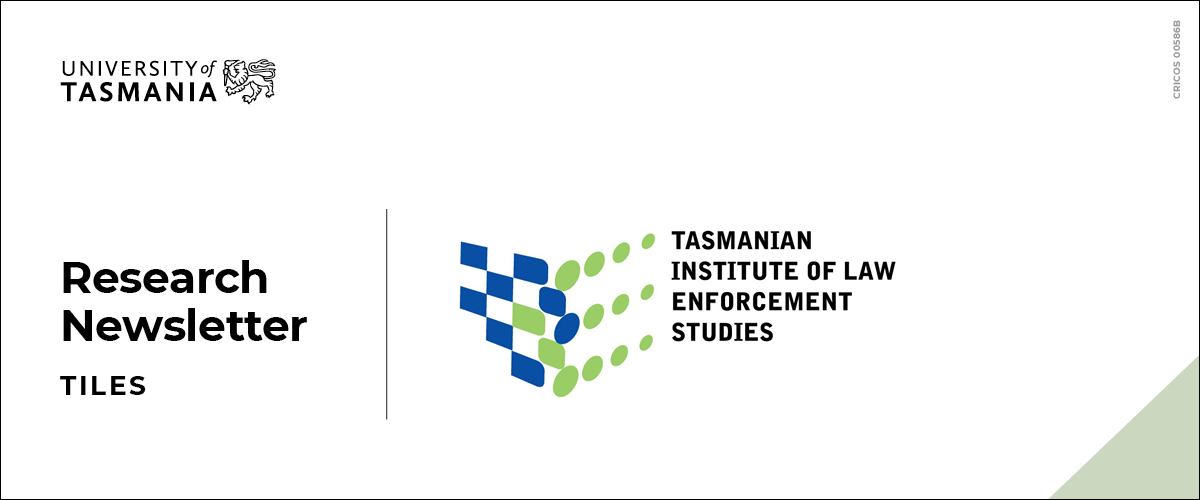 Welcome to the TILES Newsletter, Volume 3, June 2022.
The Tasmanian Institute of Law Enforcement Studies is the premier Australian research institute focused on the issues facing law enforcement and allied industries in Australia.
Our biannual newsletter provides an overview of our activity over the last six months, including publications and outputs, grants, consultancies and contracts, HDR announcements, industry engagement, and much more.
You can also read more about these activities throughout the year on our website.
Senior TILES researcher, Associate Professor Isa Bartkowiak-Théron is part of an editorial team that published Law Enforcement and Public Health: Partners for Community Safety and Wellbeing earlier this year. Edited with colleagues from Australia, the United States and Scotland, this is the first comprehensive collection on law enforcement and public health.
This book brings together the views of multidisciplinary commentators on a wide range of issues and disciplines within the law enforcement and public health arena. The book addresses the conceptual aspects of the relationship as well as applied fields of collaboration. The authors also discuss a range of service delivery examples taken from real-life instances of partnerships in action.
Among the topics covered:
Defund, dismantle or define
Law enforcement, public health, and vulnerability
Law enforcement and mental health: the missing middle
The challenges of sustaining partnerships and the diversification of cultures
Using public health concepts and metrics to guide policing strategy and practice
Policing pandemics
In addition to contributions from TILES members, the book features other local contributions such as a practitioner-led chapter from the Drug Education Network, Hobart, co-authored with a member of the Australian Federal Police. This chapter discusses how law enforcement and the health sector can work together to achieve harm minimisation.
Isa has four co-authored chapters in the book, including a chapter showcasing the voices of practitioners, a chapter with TILES Director Professor Nicole Asquith on 'Law enforcement, public health, and vulnerability', and a chapter with TILES Emeritus Professor Roberta Julian on 'Refugees: Sitting at the nexus of law enforcement and public health'.
Law Enforcement and Public Health: Partners for Community Safety and Wellbeing is available through Springer.

TILES researchers have had a productive first half of the year and have had their work published and promoted in a variety of fora. Some of these publications are behind a paywall; individual copies of paywalled articles can be provided to colleagues and TILES members on request. Please contact the linked author for copies.

In addition to academic journal articles and chapters, our researchers have presented at conferences, published reports, and published in a range of professional journals.

HDR Graduation
Congratulations to Cassandra Thoars for her PhD Graduation in May. Cassandra's thesis examined the links between education and recidivism for young offenders. She was supervised by Dr David Moltow (Education) and Associate Professor Isa Bartkowiak-Théron.
Welcome to three new Higher Degree Research students
Ebba Herrlander Birgerson is a long-time TILES research assistant and sessional academic in the Policing and Emergency Management discipline. Ebba is now undertaking a PhD researching the role of police in promoting desistance and diverting vulnerable people from the criminal justice system. Her PhD is supervised primarily by Associate Professor Angela Dwyer, with Professor Nicole Asquith as the associate supervisor.
Kath Taplin is undertaking a PhD and researching improving relationships between young women and police to address crime, with Professor Nicole Asquith as primary supervisor and Dr Romy Winters and Dr Kate Cashman as associate supervisors.
Aquina Lim Yim Wong is undertaking a PhD and researching the psychological processes and impacts of court proceedings on male childhood abuse survivors. Professor Nicole Asquith is the primary supervisor, and Dr Kate Cashman and Dr Kimberley Norris are associate supervisors.

TILES members Dr Romy Winter and Dr Ron Frey have now completed over 53 workshops throughout Australia as part of their Lifeline Australia training package on 'Recognising and Responding to Men who Use Violence'. The project was funded under the National Plan to Reduce Violence Against Women and their Children 2010-2022. Workshops have been conducted in every state and territory, including in regional areas.

TILES affiliated researchers Caroline Spiranovic and Jeremy Prichard are part of a team awarded for the most cited article in 2020-2021 from the Journal of Sexual Aggression. The article 'Child sexual abuse material in child-centred institutions: Situational crime prevention approaches' by Tony Krone, Caroline Spiranovic, Jeremy Prichard, Paul Watters, Richard Wortley, Karen Gelb, and Charlotte Hunn received 1,155 views and seven citations since its publication in February 2020.
TILES RHD student, Ash Barnes and their co-author Benjamin Philip Hillier won the Postgraduate Award for People's Choice for their paper 'Wolf in sheep's clothing: Extreme right-wing ideologies in Australian black metal', presented at the International Association for the Study of Popular Music Australia and New Zealand Conference, 6-8 December. The paper was based on their article published in the IASPM Journal.
TILES hosted a farewell for Founding Director, Professor Roberta Julian on Friday 29 April. This also doubled as a launch for her latest book with Loene Howes and Rob White, Critical Forensic Studies. Many know Roberta from her life-long interest in the experiences of culturally and linguistically diverse people, the migrant and refugee experience in Tasmania, and her dedication to social justice. Read more about the farewell at this link.
TILES Director, Professor Nicole Asquith, spoke on Radio National about the nature of hate crimes on Wednesday 4 May. Apart from Western Australia, Australian jurisdictions do not have standalone hate crime laws. The harms created by this type of violence are usually regarded in sentencing as an aggravating factor to the main offence. Read more at this link.
The Tasmanian Premier launched a report into the experiences of LGBTIQ+ people in Tasmania, authored by TILES Deputy Director, Associate Professor Angela Dwyer, Dr Ruby Grant, Dr Ron Mason, and Ash Barnes. The research was commissioned by the state government and the launch coincided with the 25th anniversary of the decriminalisation of homosexuality in Tasmania. Read more about the report and launch at this link.
TILES research higher degree student, Ash Barnes, co-authored the Final Report and Recommendations regarding conversion practices in Tasmania, led by the Tasmania Law Reform institute. The report follows a call for an inquiry into sexual orientation and gender identity conversion practices in Tasmania by key representative bodies in 2016 and the call for submissions to an issues paper in 2020. Read more at this link.
---
TASMANIAN INSTITUTE OF LAW ENFORCEMENT STUDIES
If you are unable to access the publications listed above, please contact the linked author to request a copy.
To be added to our mailing list to receive future newsletters in your inbox,
please subscribe at this link.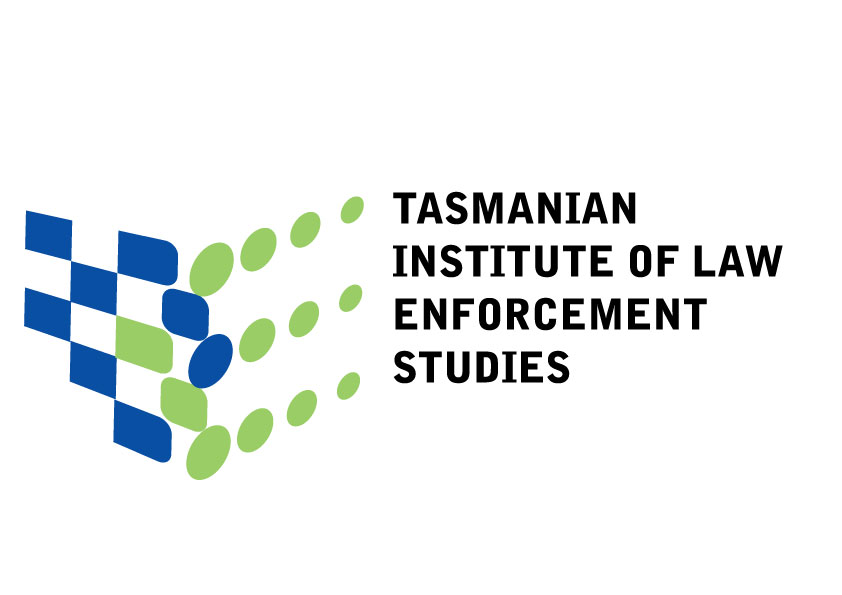 NOT FOR EXTERNAL USE
Published on: 03 Jun 2022