Welcome to Children's University
Watch our Children's University Tasmania Graduations Video 2017.
The graduations are a celebration of the achievements of the children and young people who take on new challenges outside school hours. In 2017, this represented an impressive total of 11,360 hours of validated activities.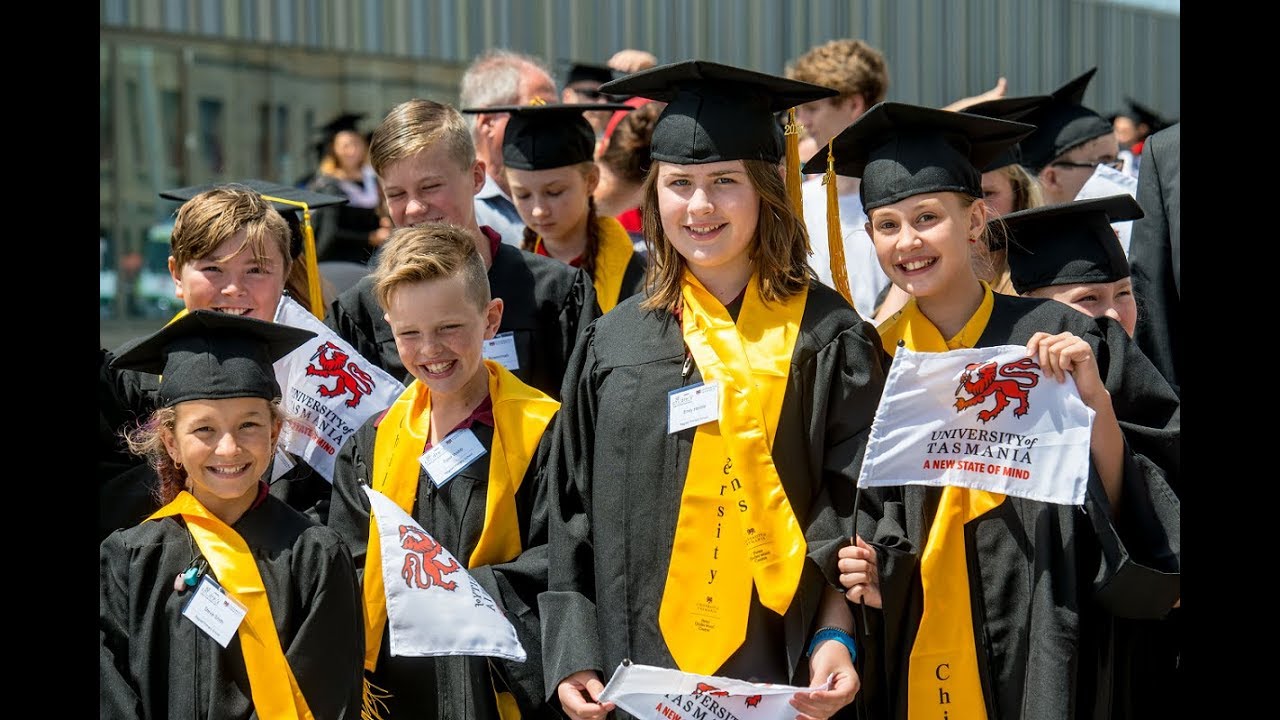 About Children's University Tasmania
The Children's University originated in the United Kingdom. It is a well-established, effective, and award-winning model that enhances students' academic achievements and increases their ambitions to learn. The model appears to hold across all socioeconomic groups.
Children's University Australia is an international partner of Children's University Trust (UK) and managed by the University of Adelaide, South Australia.
Children's University Tasmania was officially launched in July 2015 through the Peter Underwood Centre at the University of Tasmania. There were 167 graduates of Children's University Tasmania in 2017 - 38 in the North-West, 34 in the North and 95 in the South. The graduations celebrated the achievements of the participants, who recorded a grand total of 11,360 hours of validated activities. These activities included everything from archery to robotics, and even the acting debuts of Children's University Tasmania members on the ABC TV comedy series Rosehaven.
Children's University Tasmania is growing rapidly. A grant from the Tasmanian Community Fund will enable the program to be extended to 10 schools in the North-West in 2018.
The Children's University concept is relatively simple: it offers superior educational experiences for children aged between 7 and 14 years outside of school and recognises their achievements through the award of formal certificates and graduations. The model leverages local educational and learning activity providers (including sports clubs, museums, galleries, school clubs) and has a strong emphasis on experience as a significant learning tool, acknowledging the value of the range of different learning experiences and environments in which children engage. All learning activities must have a link in some way to a university course eg. Football club = sports engineering, physiotherapy, management, teaching, sciences etc. Each member of Children's University is issued with a Passport to Learning from their school in which the hours of validated activity are recorded. Once they have reached the required number of hours participants graduate.
Children's University Tasmania
---
Contact
Children's University Tasmania Coordinator
Email: CU.Tasmania@utas.edu.au