| | |
| --- | --- |
| Summary | An online exhibition is presented by the Plimsoll Gallery, University of Tasmania's Fine Art Collection in collaboration with the Office of the Pro Vice Chancellor, Aboriginal Leadership. |
| Start Date | Aug 7, 2020 3:00 pm |
| Venue | Plimsoll Gallery virtual exhibition |
Image Credit: Rew Hanks,The Conquest, 2013 , linocut,100 x 75 cm ,edition of 30 courtesy the artist and Michael Reid Sydney + Berlin
---
Too Many Cooks: conflicting narratives in Australia's visual histories
Join Professor Greg Lehman for a webinar to mark the launch of the online exhibition 'Too Many Cooks'; chaired by Professor Ian Mclean, Hugh Ramsay Chair of Australian Art History at the University of Melbourne, and including artists Julie Gough, Rew Hanks and Tom Nicholson.

Coinciding with the 250th anniversary of the visit by James Cook to the eastern coastline of the Australian continent, the exhibition 'Too Many Cooks' brings together works by Aboriginal and non-Aboriginal Australian artists to investigate tensions and contradictions at play in visual narratives of the foundation of contemporary Australia. Official and commercial acknowledgement of 'the beginnings of modern Australia' continue to reinforce a colonial history that commences with Cook's appearance on our shores in 1770 and is cemented by the later arrival of the First Fleet of British colonists. At the same time, the reality of prior occupation and subsequent dispossession of Aboriginal and Torres Strait Islander people is well-understood and its consequences underpin ongoing demands for justice and constitutional reform.

The figure of James Cook as hero/villain has been re-energised by current commemorative activity and debate, most recently raising questions about the status of monuments and the persistence of structural racism. Does the controversy over Cook's legacy obscure the reality of his historical significance? Or are there several Captain Cooks; some of whom have little to do with exploration and Empire, instead symbolising Australia's deep insecurity about its own national identity?

This event brings together Aboriginal and non-Aboriginal artists and art historians to explore how the practice of artists has influenced contested narratives of cultural and national identity in Australian's visual histories.

The webinar will commence with a Welcome to Country and a short virtual introduction of the exhibition, followed by presentations from our panellists. This will be followed by a Q&A opportunity.
Date/time: Friday 7 Aug, 2020, 03:00 PM in Hobart
Virtual Exhibition launch date 22 August 2020
---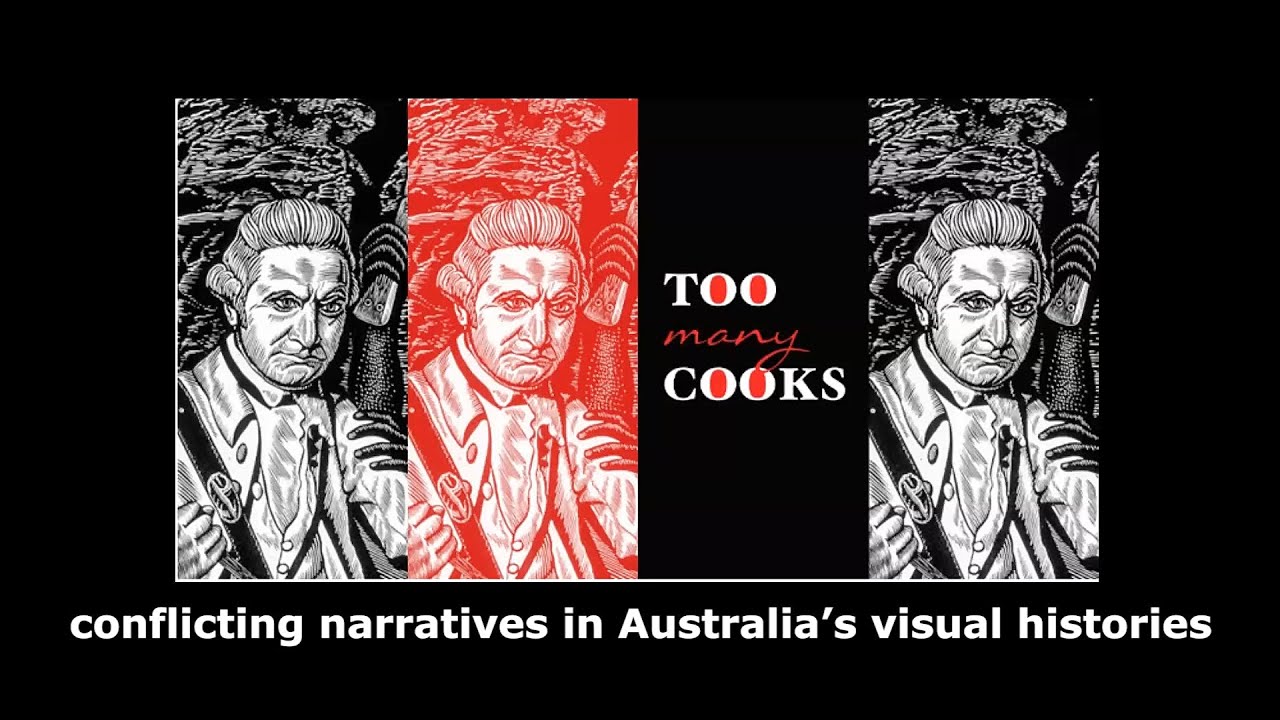 ---
In the spirit of Reconciliation, the University of Tasmania respectfully acknowledges the lutruwita nations. The University also recognises the Aboriginal history and culture of the land and acknowledges and pays respect to Traditional Owners and Elders past, present and emerging of the land on which all UTAS campuses stand.