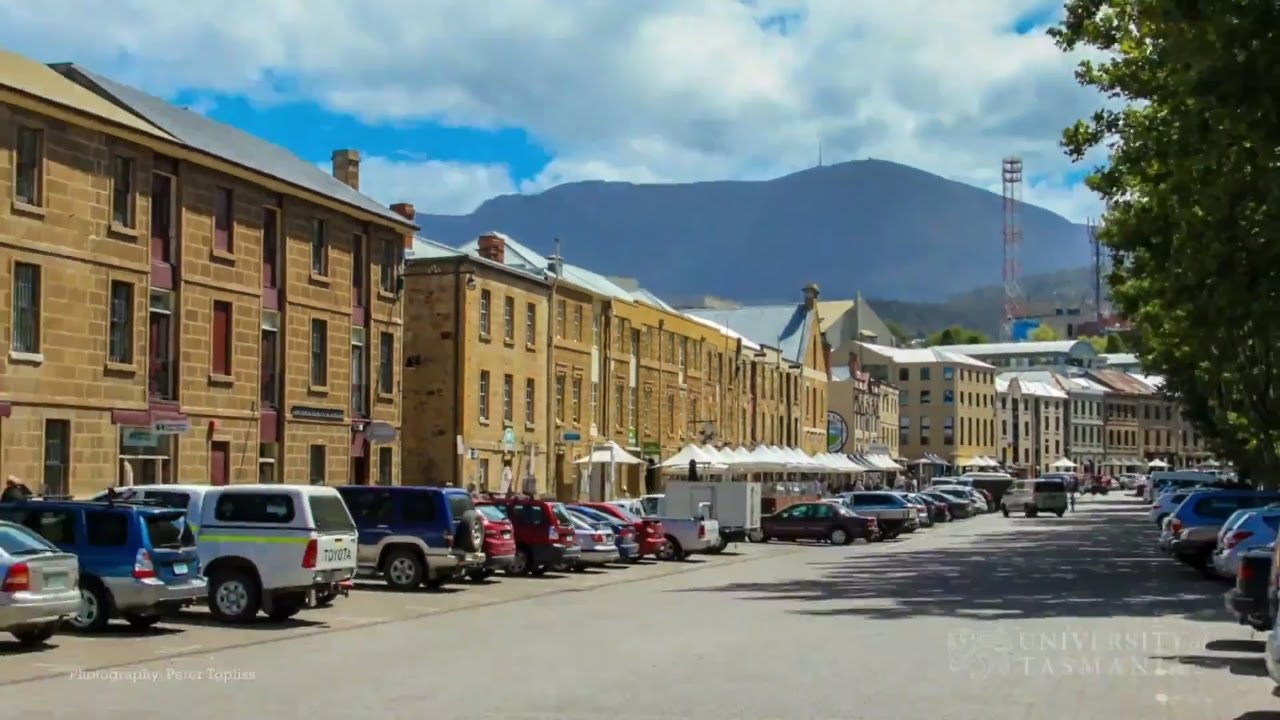 The University of Tasmania has a long and distinguished history of innovation and research excellence. For over a century, we have held a unique position in the heart of the Tasmanian community, leading pioneering research with global impact.
Our outcomes are considered world-class, and have sustained our steady rise in major Australian and international university rankings. We are recognised leaders in our specialised areas of research, and the depth and quality of our research has assured our position in the top ten research-led universities in Australia.
Our strong reputation for exceptional research spans the globe.
In 2017, we continued to rise in major international rankings moving into the top ranked 300 universities in the prestigious Academic Ranking of World Universities (ARWU). This placed us 284 in a field of around 24,000 globally ranked universities.
We placed 329 in the 2017 Times Higher Education World University Rankings, and in the 2019 QS World University Rankings climbed from 313 to 287.
Nine of our subject areas were ranked by the QS, with Earth and Marine Sciences, and Agriculture and Forestry in the top 100 worldwide.
In the most recent Australian Government's Excellence in Research for Australia (ERA) 2015 initiative, we received a rating of at or above world standard in 48 out of 51 (94 per cent) of disciplines submitted. Our research in Fisheries Sciences and Geomatic Engineering were both rated as the highest in the nation.
It is through publication and sharing of knowledge that our research achieves impact. In 2016, University of Tasmania researchers across all disciplines were widely published: in peer-reviewed journals, conferences, books, performances and recordings.
In its 2016 list of Highly Cited Researchers, Clarivate Analytics recognised three of the University's researchers, Professor Steven Smith, Associate Professor Tim Brodribb and Professor Sergey Shabala, as amongst the world's most highly influential scientific minds whose work had been drawn on by countless others in the pursuit of their research.
Our publications often illustrate the power of research that spans discipline boundaries. A significant example of this in 2016 was Associate Professor Elizabeth Leane's South Pole: Nature and Culture, highlighting the need for a presence of the humanities as well as the sciences in Antarctic research.
Academics also publish their research in a myriad of other ways, for example, through artworks, performance and recordings. These include commissioned works such as Dr Megan Keating and Samuel Johnstone's Deluge Rouge for the Melbourne Central Shopping Centre and Associate Professor Andrew Legg's Let Freedom Ring score for the Tasmanian Symphony Orchestra.
We share our research with the community. Science Worth Seeing demonstrated the importance of science for our futures to members of the public and provided opportunity for our researchers to share their knowledge directly with the community in an accessible way.
The University's capacity to undertake high quality research is enabled by the income we secure.
In 2016, we were awarded 161.1 million in research funding from all sources which included $117.9 million from consultancies, contract research, philanthropy and grants.
This outstanding performance reflects the significance and competitiveness of our research across the breadth of our fields of enquiry.
Australian Research Council (ARC) Success
The University of Tasmania was awarded more than $12.8 million in Australian Research Council funding in 2016.
Funding was secured from multiple schemes, including:
Eleven Discovery Project grants valued at $4.79 million to investigate a range of research areas from Antarctic sea ice and marine food webs, to wildlife conservation and household insurance.
One Linkage Project, valued at over $630,000, to develop a high-speed 3D printer for microfluidic devices
Two Discovery Early Career Researcher Awards (DECRA's) valued at over $740,000 to investigate neuroplasticity and infectious disease.
Two Laureate Fellowships with a combined value of $5.36 million will support significant research projects in environmental and biological sciences. This is the first time Tasmania-based researchers have received this prestigious award.
Two Future Fellowships with a combined value of $1.33 million will provide funding for research of critical national importance in the fields of engineering and medical and health sciences.
View the full list of current ARC research fellows.
National Health and Medical Research Council (NHMRC) Success
The University of Tasmania was awarded just over $5 million in National Health and Medical Research Council funding in 2016 across a range of research areas, including osteoarthritis, cardiovascular health, multiple sclerosis, genotypes and emotional memory in PTSD and the epigenetics of learning and memory.
Funding was secured from multiple schemes, including four Project Grants valued at $4.25 million, one Early Career Research Fellowship ($318,768), one Practitioner Fellowship ($4056,582), and one Post-Graduate Scholarship ($108,902).
Many of our researchers are internationally esteemed leaders in their fields, and in 2016 received formal recognition for their achievements including:
Professor Barry Brook, in the Faculty of Science, Engineering and Technology, and Professor Philip Boyd from the Institute for Marine and Antarctic Science (IMAS) were the first University of Tasmania researchers to receive Australian Laureate Fellowships from the Australian Research Council (ARC).
Professor Boyd was also recognised in 2016 with the G. Evelyn Hutchinson Award presented by the US-Based Association for the Sciences of Limnology and Oceanography for his pioneering work on the complex interactions of biogeochemistry, multiple drivers of climate change, and their impacts on ocean planktonic ecosystems.
A celebrated Australian Museum Eureka Prize for Excellence in Interdisciplinary Scientific Research was awarded to the University's distinguished Professor Ross Large and his team for their research into the connections between plate tectonics, past ocean chemistry and the evolution and extinction cycles of life on Earth. Professor Large heads the ARC Centre of Excellence in ore Deposits (CODES).
Dr Joanne Whittaker, an IMAS scientist who studies plate tectonics and the way the world's ocean basins formed, was recognised with the 2017 Dorothy Hill Award by the Australian Academy of Science.
A University Health Sciences team lead by Professor Andrew Hill was the lead for an international consortium awarded up to $US1 million by the Bill and Melinda Gates Foundation for research into body composition of healthy infants.
The National Health and Medical Research Council (NHMRC) announced Associate Professor Alex Hewitt as the top-ranked Practitioner Fellow for 2015. Associate Professor Hewitt, Principal Research Fellow at the Menzies Institute for Medical Research and School of Medicine, and a practising ophthalmologist was recognised for his research investigating gene-based therapies for common eye diseases such as glaucoma and macular degeneration.
The Sense-T Tourist Tracking Project was a recipient of a Tasmanian iAward and recognised at the national iAwards. Arising from the work of the Institute for the Study of Social Change, the project is one of the most innovative and extensive research projects ever conducted into tourist travel and the largest of its type in the world.
Our Higher Degree by Research (HDR) candidates, that is, students undertaking a Masters by Research or a Doctor of Philosophy (PhD), are the future of our University's research success.
We have an embedded training culture which enables us to replenish and revitalise the next generation of talent, and we aim to nurture and grow their capacity.
In 2016 we hosted 1,793 individual HDR students, 36 per cent of whom were international, and celebrated as 220 students successfully completed their degree.
Our research fellows are another key element of our succession planning and help us to build capacity and capability across our academic workforce.
In 2016, 73 externally funded research fellows provided a deep base of research excellence and development within our academic community.
The University continues to encourage, support and facilitate a sustainable culture of impact and enterprise.
Our most significant achievements in 2016 include:
A trebling in the number of invention and opportunity disclosures over the previous year.
Development of the Advanced Sensor Manufacturing Facility (ASMF) in Launceston by Sense-T and local company Definium Technologies Pty Ltd. The ASMF will manufacture sensor and sensor-related prototypes for the emerging Internet-of-Things and serve as a training and education centre for students at the University of Tasmania.
Establishment of two Entrepreneurship and Innovation Hubs by the University and the Tasmanian Government together with several private sector contributors. These flexible spaces offer 'soft landing pads' for pre-start-up, start-ups and early-stage companies emerging from the Tasmanian School of Business and Economics and across the wider academic endeavour.
Creation of the University spin-out company, UTAS Nexus Aquasciences Pty Ltd (UNA), to consolidate the intellectual property resulting from 15-years of collaborative research in lobster aquaculture and provide a vehicle for its commercialisation.
Exclusive licensing of a number of University-patented peptides with exciting potential for the treatment of Alzheimer's disease by biotechnology company Alzhyme Pty Ltd (now Neuroscientific Biopharmaceuticals Pty Ltd) disease.
Participation in 'UHack', an innovation hackathon held to engage and build connections between our students, our research, industry and the broader Tasmanian community.