Investigate Tassie, the science state
19 November 2018
Discover, adventure and experiment.
Are you keen on nature, adventure, and discovery?
Congratulations! You're destined to be a scientist!
From surveying to seal tracking, at the University of Tasmania we've got study opportunities for every science fan.
For a start, Tasmania is without a doubt a great place to study science. Our entire State is a living laboratory, with unique species, incredible wilderness, and a critical mass of experts across all areas of science.
Our lecturers are also very active in research, so while you are studying here you will get a cutting-edge education to give you the skills to go after whatever career you want.
Tasmania is also a gateway to Antarctica, which means if you're interested in exploring the frozen continent, this is the best destination for you.
Our Institute for Marine and Antarctic Studies draws marine science experts from all over the world, housed in an incredible purpose-built facility on Hobart's beautiful waterfront. 

If geology is more your thing, you'll be happy to know our Centre for Ore Deposit and Earth Sciences is known around the globe for expertise in all things rocks, and researchers and students come to Tasmania from all over the world to use the facilities. 
If you study Engineering, you'll get the chance from first year to design, build and drive an actual race car as part of the international Formula SAE competition.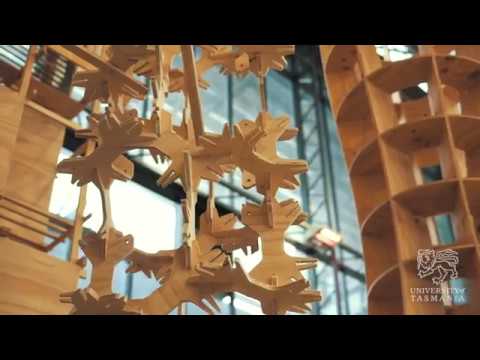 Or our Architecture and Design courses may be perfect for you. Inspired by Tasmania's unique environmental and cultural elements, our staff are sustainability-oriented and well-connected, and will sure you get plenty of genuine real hands-on experience in amazing places. If environmentally-conscious, sustainable design is how you want to express your passion for nature and discovery, this could be the option for you.
If you're driven to discover, adventure and experiment, there's no better place to study than Tasmania.
Sound exciting? Apply now to study Science at the University of Tasmania. 
TAGS:
Architecture-and-Design-Students
Students
School-of-Technology-Environments-and-Design
College-of-Sciences-and-Engineering
Architecture-and-Design