In high school she followed her passions, at University she learned how to argue for them. Now she stands up for them in the highest office in the land. Lisa Singh never strayed from what she believes in, and it has taken her right to the top.
I worked out at high school that I had a passion for advocacy – that I wanted to be a part of helping people. I worked out what my values were and for me that was about social justice.
In high school she studied geography, particularly the social side of geography, and social psychology.
I think I was like a lot of students, I didn't know what I wanted to be, but I knew what I was interested in... people and society. But also in the differences of culture and the differences amongst us that made this such an interesting society to live in.
"I didn't really know what form that would take at that young age. I wanted to follow the interests and ideas that I had about the world and explore them at a higher level. So I carried on with the interests that I had in high school at University."
At the University of Tasmania she studied French, Geography, Philosophy, and Sociology. These subjects brought together her interests in people, society and differences in culture.
"I majored in Philosophy and Social Geography, and then I went on to do honours in Social Geography, particularly focusing on Cultural Geography, which examines the different layers in the landscape of how we interpret who we are as a people."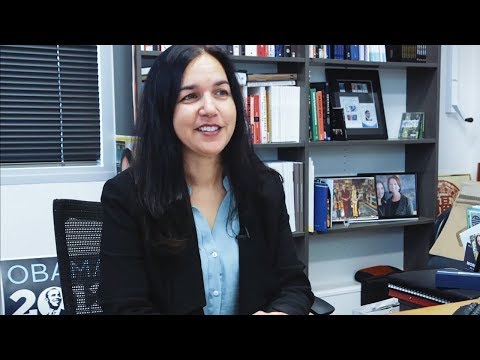 Lisa is now a Labor Senator for Tasmania in the Australian Parliament. She is one of 76 Senators in the Upper House, the house of review. Her job is to stand up for Tasmania, and the issues that are important for our country.
"I do this through the lens of someone that has progressive values. I want to see reform in this country that takes us forward as a nation. The Senate allows me to raise a lot of big-picture issues.
She credits her ability to argue for what she believes in, to her studies in philosophy.
Philosophy taught me how to argue. It helped me in respecting other people's points of view whilst also arguing against them. It gives such an insight into who we are and why things are the way they are. Philosophy changes how you see the world.
Senator Singh believes that the humanities are crucial for how we go forward as a nation or anywhere in the world – to change what's needed at the policy level or in the non-government sector.
"Humanities gives you the grounding to understand society, whether it's in the past or where we want to go in the future.
If you believe in the fact that society doesn't stay the same, that we are in flux and constantly changing and understand that there are really important social issues facing us, then you must see that tackling difficult issues, and finding solutions, can only be achieved by studying subjects that allow you to understand who we are as a people.
Lisa suggests that even changes in science and engineering, or other faculties, cannot be made without understanding who we are, which is why she feels studying Humanities is crucial for our future.
"I can't think of a more important area of study. It gives so much breadth and scope for where you want to go, which is particularly important for young people who haven't decided where they want to end up."
Advice to students from Senator Lisa Singh
Politics can be really fleeting. Society is constantly changing. What has to stay the same are your values, and your principles – the things you really, really believe in.
Some of that process happens at University, which entrenches what you really believe in through knowledge and education.
Find out what you believe in, what drives you, what you're passionate about, and study those issues and subjects.
For me everything comes back to my principles. My values are the guiding light to the right way forward. I got so much out of those humanities subjects, and that really did set me up for later in life.
At University you have so much freedom. Freedom of thought, but also of being who you are as a young person. Embrace that opportunity.