When Karin Chan left Singapore to study a Fine Arts degree in Tasmania, her family thought she would graduate to become an art teacher. But Karin had bigger aspirations. She wanted to practice fine art on the world stage. Four years later and Karin has just returned from her first international adventure. The runways of New York Fashion Week, couture design houses in Paris and a role as Costume Designer for feature films, are firmly in her sights. 
In 2015 Karin was discovered by an independent curator from Milan – Stefania Carrozzini. Ms Carrozzini invited Karin to exhibit in a New York based art exhibition called 'The Tenderness Project'. 
"My creations are highly related to the emotional process involved in my transitioning cultural identities and experiences. I create objects, costumes and performances that take me through a series of journeys that empower me to deal with the challenges of the environments and situations that I find myself in. The process transforms my negative emotions into positive energy," said Karin.
"I hope that the experience of viewing my art also helps others to experience and process their emotions."
Karin's work was a perfect fit for the New York exhibition that explored the theme of tenderness. 
Karin creates incredible sculptures that are worn on the body and combines them with performances that invite the viewer to experience their emotions. She is inspired by the elaborate costume design of feature films, Lady Gaga, the runway performances of New York Fashion Week and designers like Alexander McQueen.
I am totally inspired by Alexander McQueen. There is an emotional and sculptural aspect to his work that is being delivered through fashion. His ideas are strong and bold.
Karin finds the fashion industry's ability to see how art and fashion tie together really exciting.
"New York Fashion Week is so inspiring. They use the body to carry the fashion, but the body and the runway tie together with music and lighting to create a piece of performance art."
Karin dreams about working for fashion brands like Coco Chanel and Dior in the factory creating couture.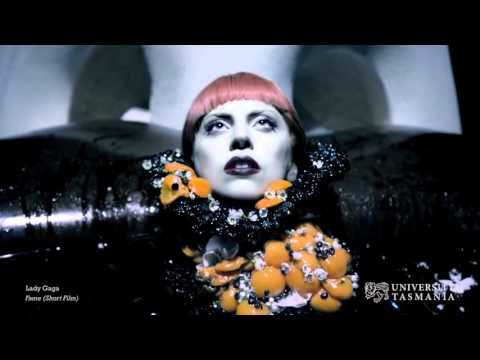 I'd love to do a residency in Paris where I can learn about designing, directing, sewing, crocheting and printing material. I want to understand how you make the vision of design come to life in practice so that they function as well as being aesthetic.
"My current works are paste and patch with each item being created piece by piece. They are one-offs that can't be replicated."
Karin also aspires to work in costume design for feature films creating works of fantasy like 'The Hunger Games'. 
I dream to get into this space where I can help create mystical worlds where no reality exists. This is the kind of thing that crazy sculpture, created by crazy artists like me, is applicable to.
It was through her studies in fine art that Karin discovered where her artistic drive could take her. 
"I liked fashion design and painting, but I didn't know what sort of artist I wanted to be. At university I learned how to be an artist professionally as well as what to do with my artistic expression."
The New York exhibition, The Tenderness Project, was a success. Karin has been invited by the curator to have a solo exhibition in Milan.
It's probably two years away, because creating a solo exhibition is an expensive thing to do. But I'm another step closer to my dream career.
After the New York exhibition Karin also travelled to Florida, Miami, where her work was promoted in an art journal promoting avant-garde artwork.
"If I keep exhibiting, someone in the right place will discover me. I've just got to keep grabbing the opportunities that are presented."