Closing the evidence to practice gap in healthcare
29 April 2016
This research is making sure you get the best possible care in hospital.
Quality health care is vitally important to us all. But did you know you could receive inadequate care due to the "evidence/practice gap"?
This refers to the "gap" where hospitals may not be keeping up with the latest research to inform their policies and procedures. This means patients aren't getting the best possible care.
The information to inform change is available, but isn't being made use of.
So how do we ensure this gap is closed? The answer is implementation research.
Professor Kim Walker has 40 years of experience in nursing. He now holds a joint position as Professor of Healthcare Improvement with the University of Tasmania and St Vincent's Private Hospital in Sydney.
This dual role provides the perfect balance of academic knowledge and health care expertise. Professor Walker said the work is vital, not only for patients, but for preserving our nation's excellent health care reputation. 
My role is to close the evidence to practice gap, which we have known about for around 20 years. There's massive research evidence that tells us how we can produce the best outcomes for patients. There's a huge problem however, translating all that research into actual clinical care.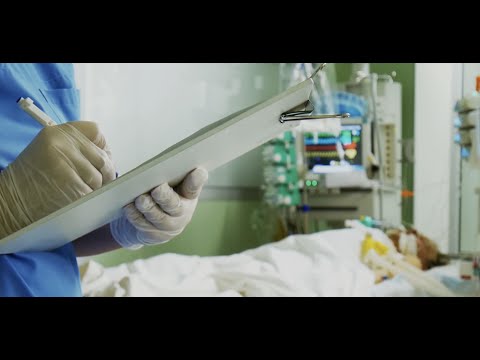 A pragmatic science
Professor Walker said that the research covers all kinds of therapy and all sorts of clinical practices, policies and guidelines. The researchers work with clinicians, helping them to become aware of gaps in their current practice and to devise and implement positive changes.
"We devise things like guidelines that gives clinicians some sort of process to involve themselves in so they can get the evidence into practice."
A recent NHMRC-funded research project found that patients who get cold in and around their surgical experience can have many negative outcomes from that. The research was quickly implemented and the "care bundle" of changes was introduced across four sites in Sydney and Melbourne.
 "We've done audits since we put the care bundle in place and we are seeing improvements.
"We are leading by example. With the partnership grant we are putting in with NHMRC over the next five years, we will continue to roll-out the collaborative care model around keeping patients warm.
It's about solutions on the ground and improving outcomes for patients. Bringing theory and practice together is a win-win for the university and the hospital.
The hospital's innovation has not gone unnoticed, with St Vincents being honoured with the first gold medal for performance by the Australian Council on Healthcare Standards.
Coming together for positive change
The project also encompasses professional development for medical staff.
"We've also recently introduced a Doctor of Health, a professional doctorate degree that quite a few of our senior staff are enrolled in."
These higher degree projects align with the hospital's areas of interest, allowing the staff to turn academic rigour onto internal processes and policies in order to improve them.
"The staff are being developed to a high level and they will bring those skills back into their leadership roles in the organisation."
It's recognised now that a hospital that isn't engaged in a research program is actually not innovating or changing.
"We are going to spread the work we're doing in a very practical and real way."
Interested in conducting your own research? Apply now to become a research student.

TAGS:
Medicine
Medical-and-Health-Science
Studies-in-Human-Society
research
Health
Better-Health
Are you passionate about health?