Meet the global storyteller moving people to change
16 January 2017
As a London-based freelance environmental journalist, Karl Mathiesen is contributing to the 'fearless journalism' of one of the world's largest media platforms.
On December 25, 2014, Karl and a photojournalist covertly entered an asylum seeker camp on the Pacific Island of Nauru to uncover their stories.

"It was a risky thing to do. Journalists are effectively banned from Nauru so we went as tourists. We were being watched and it felt very dodgy.
We snuck into a camp past a sleeping guard on Christmas night when everyone was distracted. We sat with many, many refugees with the most devastating stories. It was the best thing I've ever done, but it was the worst thing I have ever done. It was devastating.
"We were crowded round by refugees trying to communicate with us the trauma they had been through.
"All you can do as a journalist is listen, take in as much as possible and then be responsible to those people in how you convey their stories and by trying to get it out to as many people as possible. It's a huge responsibility."
Karl says that for any issue communication is vital.
"People have to know what is going on with something to care about it. They have to be moved and connected to it in some way.
As a journalist, my job is to grab someone and say, 'I know your time is valuable but this is really important and it's something we can do something about'. It's about waking people up to solutions.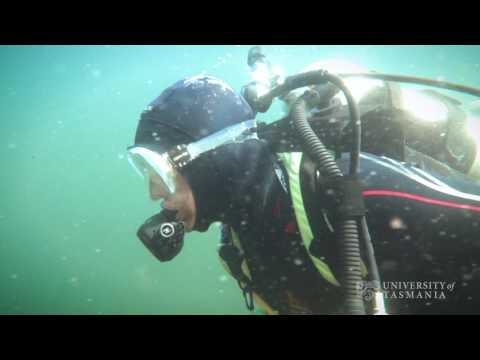 Karl is an environmental journalist — a choice that was informed by being a Tasmanian.
"I fell in love with the environment and deeply in love with Tasmania. Ever since I was a kid I was talking to people about how beautiful Tasmania was and what my relationship to it was. I wanted to tell those stories, and stories about world environmental issues, in an effective way. I do want to be an agent of change in the world."
According the Karl, journalists have a huge role as observers.
"Writing about things isn't the only way to affect change. You can change things just by watching.
Observing is an underrated role that journalists play. The fact that people know you're watching means they will hopefully do the right thing.
In the pursuit of telling important stories, Karl doesn't restrict himself to environmental issues alone. He is also passionate about migration – hence his coverage of the Australian immigration system.
"The Guardian trust their journalists, so if you're working on a story that you believe in, they'll let you follow it through.
"It is one of the few media organisations that is truly independent. They do some fearless journalism and their readership online is vast, so the stories that you write have a really serious platform. 
"In the end success comes back to the stories that you write and how many people read them."
In fact, The Guardian has the sixth largest readership of any online media outlet.
It's so exciting to be a journalist right now. Journalism is not going away, it's just changing. Every moment someone is coming up with a new way of telling stories, and a new way of employing people to do that. When you're freelancing it's choose your own adventure.
"I love talking to interesting people who are at the pointy end of decisions. I love meeting people that are inspiring, and people that have lived something that is important. That is the constant joy of
journalism
.
"I also like the combativeness of it. When someone is doing something that's not right and I get to call them on it.
"You focus on the story and how you are going to sell it to an editor. If it's a good story, you'll sell it."
Advice to students from Karl Mathiesen
1. This (journalism) is a career that is not laid out. There are many different ways that you can be a journalist and you have to find the things that chime with you.
2. I come back to the things I learned at the University of Tasmania every day — how to write a good intro, how to establish a story in a way that is easy to read. Learning the basics is when you actually
learn what journalism is
.
3. The access to working journalists who were actually doing it for a living was really important. To get in contact with them, to ask them questions and see what they were up to.
4. UTAS was a great place to explore all types of writing and get a few things out of my system. I was given a lot of latitude, which was good for me. I had some astute teachers who understood me quite well. They let me try new things and punished me in the marking if I got it wrong. They were hard lessons for me at the time, but so good for me now to know where my strengths are.
5. I'd definitely recommend UTAS. I felt very free and supported. It's got a pioneering feel about it. 
TAGS:
College-of-Arts-Law-and-Education
School-of-Creative-Arts-and-Media
Media
Alumni
Media-Students
How can you follow in Karl's footsteps?