Psychology is music to her ears
19 March 2018
First year student Lexi's twin loves are music and psychology.
Lexi Fox-Hughes, 18, is one of thousands of new students beginning their studies at the University of Tasmania this semester.
Lexi is studying a Bachelor of Psychological Science, majoring in Psychology and Behavioural Sciences, with a minor in Criminology.
"I've always been really interested in people, so choosing Psychology seemed the logical pathway to follow.
I'm loving first year Psychology so far; it's wonderful being able to interact with people who are just as passionate about it.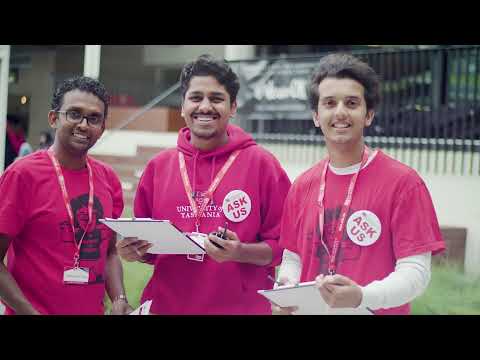 "The content we're looking at covering has also been really interesting."
When Lexi isn't studying, her favourite way to relax is music.
"I have been playing piano for a while, and music is definitely my way to relieve stress after a long uni day.
"Both music and psychology are things that I'm really passionate about, so my future career goal would be to become a music therapist," she said.
"Working with people and combining it with something as powerful as music seems idealistic to me."
Lexi's best study tip
"My best study tip so far is to just be on top of everything! I have a feeling the workload will sneak up quite quickly. Keeping up with the learning in tutorials, and making sure you're putting in effort to actually learn the information we get given in lectures, is probably the best advice I can give."
Pointers for new students
"I feel I'm still coming to grasp with University myself – but one tip I would give is to get as involved as you can. There are so many societies/clubs to join, many related to particular subjects you may be studying, but others are also just used as a great way to get to know other people.
"You're probably going to be here for a while, so might as well dive right in!"
Interested in studying at the University of Tasmania? Call or email us for friendly course advice.
TAGS:
Criminology
College-of-Health-and-Medicine
Psychology
College-of-Arts-Law-and-Education
students
School-of-Social-Sciences