How to survive (and thrive) during your first year at Uni
28 February 2019
Here are the practical steps to success.
The first year of your University degree is an exciting time! Whether you've just left school, or you've been in the workforce and have returned to study, we want to make sure you are supported to do your very best in your course.
The key strategies for success at University are being organised and asking for help. Below are our best tips for having an enjoyable and productive first year. 
Explore the different types of support available
A good place to start to explore is the Semester Roadmap and Students page of the University website. You'll find information about the various support services that you can access, as well as a range of handy self-help tools and resources.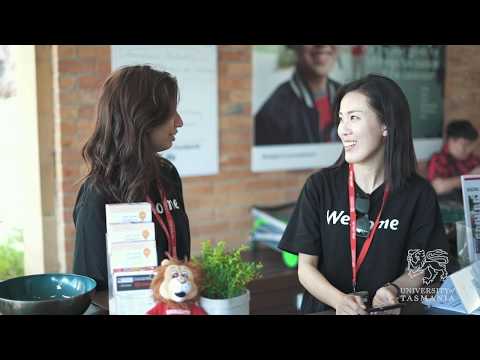 Manage your time well
Make sure you read your unit outline for each unit thoroughly. The Time Management and Study Planning resources on the website will help you organise your time and plan your coursework and assessment tasks. If you need help with time management and planning, you can book an appointment with a Student Adviser for a phone or face-to-face consultation via the Book an Appointment link on the Students page.  If you have any difficulty making an appointment, or have any other questions, please drop in to Student Services on your campus or email U.Connect@utas.edu.au for help.
Stay connected with us
Please make sure you check your University email every day and read the emails we send you. They contain critical information that you need to know, and staying on top of your emails is a great way to stay informed and organised about campus life.  
Hone your study skills
Learning how to study and research effectively is a big part of Uni success. There are a range of face-to-face and online workshops and webinars offered by the Student Learning team to help you develop your academic skills. Check out the website for more information about these and other opportunities further hone your study skills. 
TAGS:
Students
student-life
university-life
student-experience
student-welfare