Johanna Van Balen is studying a Bachelor of Science majoring in Geology, which she says is "fascinating."
"Geology is the foundation of almost everything we have today. One hundred million years is not much in the grand scheme of things, really!
"Everybody that teaches you something, they're teaching it to you because they're passionate about it, they got experience in it and they pass their knowledge onto you. They're so enthusiastic and it makes you want to better yourself because you want to be enthusiastic to talk to somebody else and share that knowledge with them," she said.
I'm going to study honours next year and I'd like to pursue a career in environmental geology to show people that geology is not just mining…there's more to everything that we do.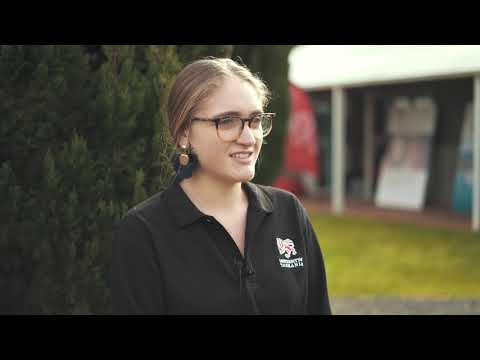 For Johanna the main thing is that she makes a difference with her degree.
"It's a misconception that you study geology and you work in a mine site. It's so much more than that," she said.
"You get to discover new things, you get to shape how history is understood, and you get to be part of something that's a part of everything."
Even with mining, it's so much more than just extracting minerals. The future of global sustainability rests on finding the resources needed for developing vast scales of next-generation batteries, solar panels, and other renewable energy technology. Geologists also work to extract those resources with the least environmental impact possible, focussing on the 'triple bottom line' that puts environmental management and social responsibility alongside economic value.
Third year Science student Cameron Foster initially had no idea what he wanted to study at University but he ended up loving Geology.
It's so practical, there's so much field work, and everything you do in class can be related to what you see out in the actual world.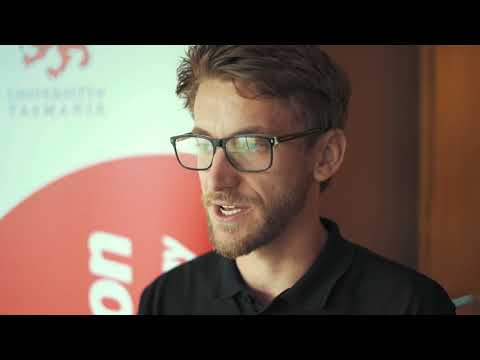 Cameron said his learning experiences have been very hands-on.
"You get to experience lots of different things and actually have it in your hands rather than just doing theoretical knowledge.
"At the end of my degree I hope to go into industry. My aim is to be an exploration geologist and try and find ore bodies and other interesting things.
I think the selling point for geology is that you can apply heaps of other areas of science and put it all together; like chemistry, physics, biology…a bit of everything can be included into geology.
It's a major that truly rocks. Apply now to study Geology at the University of Tasmania.
Geology