Michelle Lutan used to be a shy person. Now she's a studying in a foreign country, delivering business pitches, and learning to become a leader.
Originally from Indonesia, Michelle is studying the University of Tasmania's new Bachelor of Business accelerated mode in Launceston, meaning she will get her degree in just two years.
"On my gap year I started working, but then I got an email reminder to accept my offer to study," Michelle said.
I also got a scholarship which contributed a lot to my decision to come here.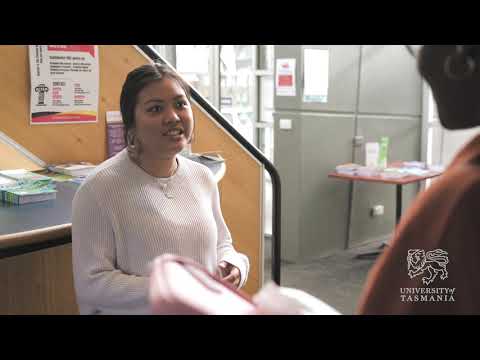 "I'm interested in marketing. We have to do a lot of presentations which I think contributes a lot because when you're doing marketing you have to talk to people.
"One of our breadth units was Social Entrepreneurship, and we delivered a business pitch to sell our idea. It definitely helps in building skills for real life," Michelle said.
Instead of studying on campus we study in the city, and instead of a traditional classroom we are in a shared workspace. You see more of your classmates, and it's more fast-paced.
Michelle became a Residential Leader in her on-campus accommodation, helping newcomers get settled and resolving any issues. The RLs receive specialist training, which Michelle said have given her some great life skills. She's also in the Vice-Chancellor's Leadership Program, undergoing further training and completing community service.
"I believe leadership is something everyone has but sometimes it takes a bit of refining. It's an award so it goes on my CV. You have to refine your skills and learn new stuff."
Michelle still has time for a job around study, and most importantly, to play social sports, go on free UTASLife trips, and hang out with friends.
"If you're looking to study in Tasmania don't be scared of the changes you have to make," she said.
Everyone is friendly. It's an experience I believe everyone should try while you can.
Interested in studying a Bachelor of Business (Accelerated)? Apply now.