Collaborating, rehearsing, performing and recording can all take place in a single day at the Hedberg.  
Our second year Bachelor of Music students were the first to do just that. Specialising in either Commercial Music Creation, Music Technology, or Classical Music Performance, they had the opportunity to collaborate on a final body of work in the new Ian Potter Recital Hall and recording studio.  

The collaboration was led by Dr Matt Boden, who is a lecturer in Contemporary Music and the coordinator for Commercial Music Creation at the Hedberg. The project focused on making music for film.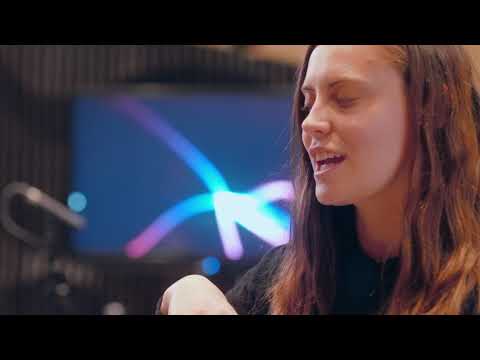 "During the course of the year, we've gone through orchestration techniques and composition techniques. Through the whole process we've gone from figuring out what's happening to picture and getting it into a sequencer, using virtual instruments first to score. From there once we're happy with the sound, we create scores and parts and print it all out, ready to put on the stand for the players." explains Dr Boden.  
Recently out of their 2020 isolation, our Orchestral music students saw and heard our Commercial Music Creation students' work for the first time. They were then tasked with performing and recording the pieces live. Composed for commercial film, the intent was to provide a real-world experience of the process of scoring a film. The result was greater than the sum of its parts – a true team effort from music students of a wide variety of backgrounds and skill sets. 
The exciting and nerve-wracking part of this collaboration is that the players haven't seen the music before the day, which is normal in the film industry.
As part of the orchestra, Keelie Mckenzie was one of the students assigned this task. In her second year as a Bachelor of Music student, she performs as an Oboist.  

She says: "A lot of people don't know what an Oboe is, but they have definitely heard it. In every movie you watch, when there is something romantic or sad happening, there's generally an Oboe solo in the background."  
It's pretty cool because we haven't done this before; playing with the click-track and having the film up on the screen. It's a really different experience from what we normally get to do in classical.
"It's really different recording instead of doing a concert. It requires different preparation, in that the results are permanent. It's also been really exciting being in the recital hall."  
These kinds of collaborations, with the opportunity to put learning into practice, working with other musicians and specialisations, are a focus of the practical aspects of the curriculum developed for the Hedberg. The space has been designed to support large-scale projects, and whole-of-site AV connectivity on a grand scale. 

Kenny King one of the Commercial Music Creation students, who had his music recorded by the Orchestra, says: "These facilities are wicked. The control room and studio we've been using are outstanding. I'm really looking forward to milking as much as I can out of this place."  
"The takes we've been getting so far are sounding really good and clean, so hopefully we can sub out the sample instruments and use the real live players." 
With one year left of their degrees and looking to the future, Kenny says that many of these recordings will form demo reels. 
It's all about developing a portfolio as an independent composer, orchestrator or all-rounder.
If you're interested in learning more about our Bachelor of Music program, you can learn more here.