Small retailers need a digital presence in order to be successful, but that doesn't mean e-commerce is necessarily the answer. That's one of the key findings unearthed by a ground-breaking investigation into the small retailer experience, and it's set to change the way we think about local businesses in the future.
Led by Dr Louise Grimmer, a lecturer in marketing at the Tasmanian School of Business & Economics, the Tasmanian Retailing Research Project is one of the first of its kind in the world, and it's revealing the trends that influence small retailer success.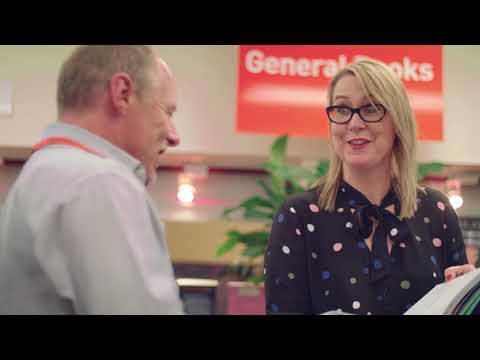 "Retail is the second largest employer in Australia, and more than 90 per cent of the retail industry is made up of small and micro retail firms. Despite this, retail research is usually focussed on large retailers and large retail formats such as supermarkets and shopping centres – there is actually very little research being focussed on small retailers," said Dr Grimmer.
I would be one of the very few Australian researchers looking at small and independent retailing. That's why this project is so important.
The project is based on data compiled from the only known longitudinal survey of small retailers – businesses employing less than 20 people. The survey was initially sent to 2,000 small firms throughout Tasmania in 2013, and again in 2016. Dr Grimmer and her team are now planning to extend the survey Australia-wide in 2019.
And so far, the response has been remarkable.
"Both survey administrations had a 25 per cent response rate," said Dr Grimmer.
"In small business research, you usually hope to get 10 per cent. It could be that many retailers were keen to be involved in the research because they felt that they'd not been asked these questions before. It was a really heartening response rate and encouraging for us as researchers."
This sort of research is powerful, she said, because it's scientific and evidence-based – which many trend forecasts in the media tend not to be.
"There is sometimes quite a bit of hysteria around the impact of online retailing and the threat from global players, but if you look at the data, some of the things reported in the media are not actually correct," Dr Grimmer explains.
Take Amazon, for instance. Despite all the hype, Dr Grimmer said there's not a lot of significant evidence that small retailers should be overly concerned about the mega online retailer's emergence in Australia. Much of the reporting around the threats to small retailers appears to be more of a media myth than reality.
As are predictions that 'brick and mortar' retail is facing a wipe-out, she said.
There's actually a move towards getting back to physical stores. Only around 7.5 per cent to eight per cent of the retail spend in Australia is spent online – which leaves more than 90 per cent that's spent in physical stores.
"Some products cannot be sold online easily – particularly the artisanal products typically sold by small retailers," she adds. "And Amazon can't compete on customer service, nor on customer loyalty."
Earlier this year, Dr Grimmer established the Tasmanian Retail Network to share her unique insights into the small retail industry with local businesses, and the early response has revealed just how valuable this research can be.
She'll be using this network to disseminate the findings of the Tasmanian Retailing Research Project and future studies, including her current investigation into how word-of-mouth marketing between Airbnb hosts and guests can motivate tourists to visit local businesses, including retail, cafes, bars, and restaurants.
"The media coverage around Airbnb is often negative, if you're looking at the effect of housing availability and rental availability and affordability, but there are positive aspects as well. Anecdotally, a lot of guests are discovering shops when talking to the hosts," said Dr Grimmer.
"We want to investigate how this process might work more formally, so we can make some recommendations to retailers about how they can market their businesses to this particular visitor cohort."
Dr Grimmer is also conducting another study into retail precinct marketing programs, again with a focus on Tasmania.
"This project is being conducted across four sites in Tasmania – Hobart, Launceston, Devonport, and Burnie – and will look at city marketing programs provided by the local council and what impact they have on encouraging footfall, engagement with retailers, and the connections with other organisations such as Chambers of Commerce and trader groups," she said.
The project will draw on extensive research that has been conducted in the UK around the vitality and vibrancy of High Street shopping, and the ways that local traders and local governments can work together to encourage visitation and help local retail thrive.
It's very important to me that I can share these insights with local retailers.
Find out about studying Business and Economics at the University of Tasmania 
here
.