Why study
media and communication?
Learn from leading academics and industry practitioners, gain real experience, and graduate ready for a career in film, television, journalism or communications.
The Media School in Salamanca Square is a short walk from the courts, Parliament House, CSIRO and IMAS.
You'll have access to contemporary studio spaces and facilities, so you'll graduate prepared to work in the rapidly evolving media industries.
By engaging with our partners, including Mona, AFTRS, News Corp, and the ABC, you'll graduate with work-ready skills and knowledge, a portfolio of work, and professional network to help start your career.
Combine assessments with valuable workplace experience in our Industry Placement unit.
Showcase your work with The Media School Film Festival and graduate with a portfolio of genuine projects.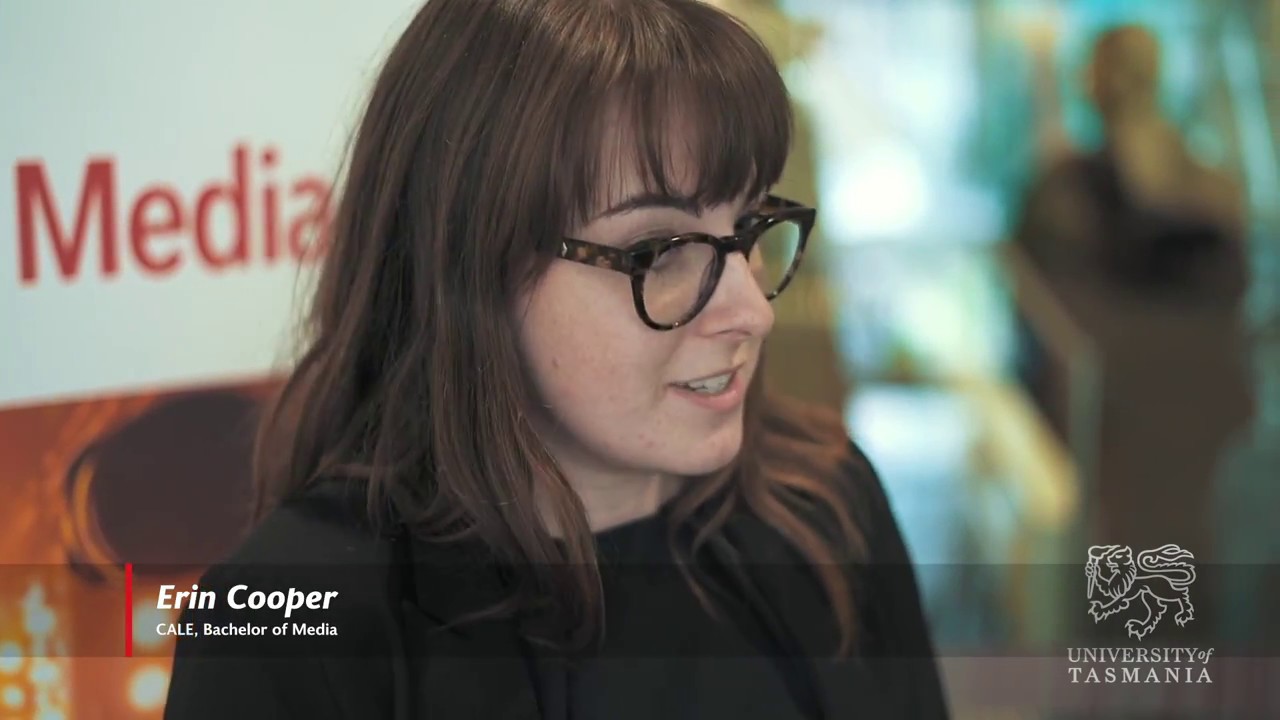 "Theory in media is really important, but increasingly as we go into the workplace we need to know lots of practical skills. This new facility lends itself really nicely to learning a lot of those practical things."
Course list
= Course available online or by distance
Year 12 - Your path to 2021
Bachelor Degree
Bachelor Degree with Honours
Pathways
Graduate Certificate
Graduate Diploma
Higher Degrees
Careers in media and communication
We are surrounded by stories. They are a powerful means for communicating ideas. Media professionals use stories as vessels for information, to create emotional and political connections, to form cultural identities, and to prompt social and environmental change.
Challenge understandings of the world, our communities, and ourselves through your lens.
Be a filmmaker. Reveal the latest innovations in music, sport, fashion, technology or health as a website or publications editor. Tell the story of the world's iconic brands or launch an innovative product using games and video on social media in advertising. Support local communities or nations in times of transformation or crisis, bringing their stories to television or radio.
The Bachelor of Media and Bachelor of Media with Honours give you access to a wide range of ever changing media-related fields. You will gain the context and experience to shape not only stories with impact, but the entire future of the industry.
Career opportunities
Advertising creative director
Art director and copywriter
Broadcaster, presenter
Campaign manager
Documentary maker/producer
Editor
Events manager
Film production crew
Media and market researcher
Media adviser
News producer
Public relations consultant
Publishing
Photojournalism
Policy adviser and analyst
Science communicator
Screen and media entrepreneur
Social media content creator
Sports writer and presenter
Teacher
Travel writer or editor
What's next?