What is the Police Studies program about?
The Police Studies degree builds on a strong social sciences foundation and provides specific knowledge and skills of policing. The program provides you with the specific knowledge, critical understanding and skills of policing and how these apply to real-world, real-life scenarios.
Police Studies brings together a range of disciplines that relate to human experience and behaviour, such as policing, criminology, risk management, law, sociology and psychology, politics, and public policy through two study options.
Whether you wish to work in policing, forensics, intelligence, risk analysis, justice, legal or correctional services, the Bachelor of Social Science (Police Studies) is the perfect degree to provide you with the knowledge and expertise for policing solutions in the real world.
Why study Police Studies with us?
Your studies will cover police practice in a contemporary society and the changing roles and expectations of policing in our globalised society.
Zero tolerance, policing protests, transnational crime, police culture, forensic psychology, community policing and social deviance are just a small sample of the topics examined in the Police Studies program, delivered by academics who work close collaboration with police organisations thought the world.
What careers relate to Police Studies?
Graduates of our Police Studies program gain a quality academic base for careers in policing, including risk management, law, sociology and psychology, policing, criminology, politics and public policy, security and order.
Police Officer
Correctional officer
Case Coordinator
Peace Monitor
Therapeutics and Counselling
Policy Officer
Case Manager
Emergency relief officer/co-ordinator
Community Corrections
Tasmanian Prison Service
Probation Officer
Parole Officer
Public sector organisations (commonwealth, state and local government)
Community and non-government organisations
Private companies, including policy-oriented think tanks
Human Resource Management
Tasmanian Police
Australian Federal Police
Australian Security Intelligence Organisation
Australian Customs Service
Australian Quarantine and Inspection Service
Australian Department of Defence
Australian Crime Commission
Interpol
Child Protection
Forensic Psychology
Correctional Health Service
Youth Justice
Local Government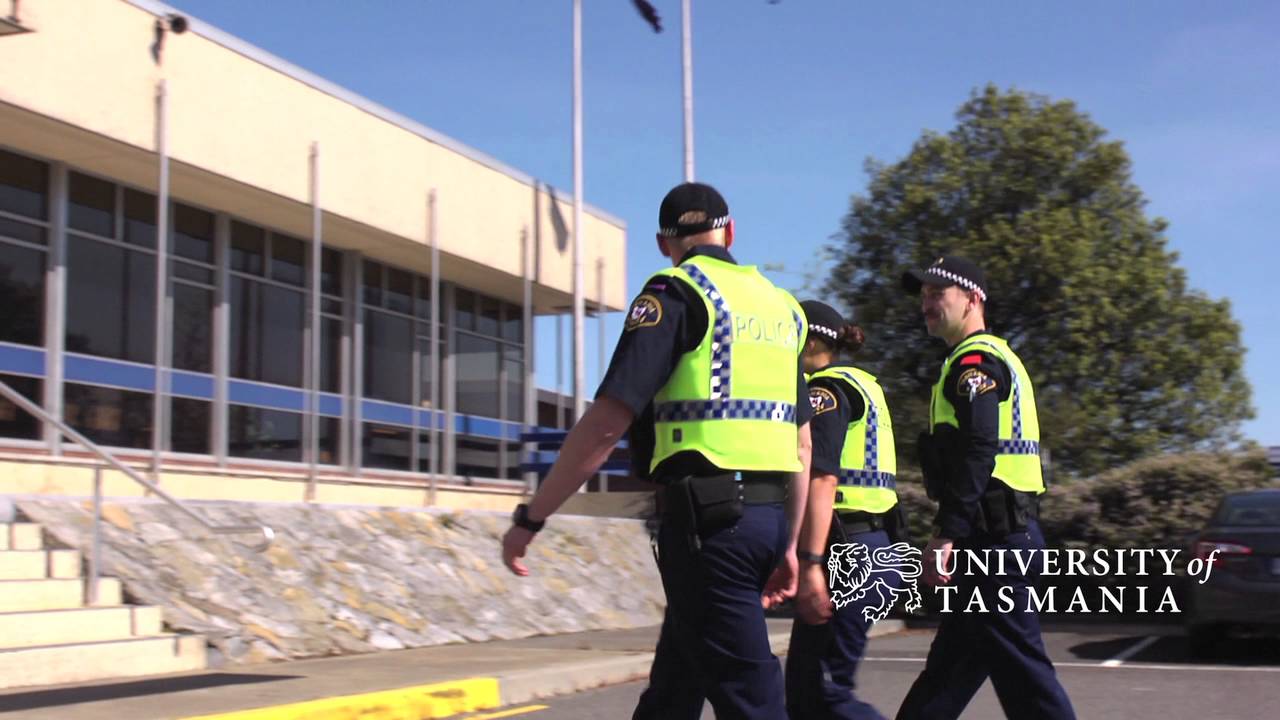 Nikayla Roach | Police Officer, Tasmania
Nikayla applied and was selected to become a member of the Tasmanian Police Force. She then enrolled in and has since graduated from the Bachelor of Social Sciences (Police Studies).
How can I learn about Police Studies?
Students undertake two majors in the degree, in one of two pathways dependent on professional experience:
The 'In-service pathway' is an opportunity for serving police officers to build on their training and experience with a recognised University qualification, or
The 'Conventional pathway' offers a comprehensive social sciences education with a specific focus on policing studies.
Interested in studying with us? Explore our course and research opportunities below.
Each course and unit is linked to its own page with more detailed information on the Courses & Units website.
Undergraduate
Honours
Our Honours program provides students with an advanced exploration of Police Studies. Comprised of specialised core units and a research thesis or project, study at the honours level introduces skills and methods involved in independent research.

The Professional Honours course allows students to develop a body of knowledge in Public Sector Leadership and Management for personal, career or professional development. Students complete core units from their area of interest, and a selection of complementary units. This course is intended for students who wish to further enhance their studies in a discipline, without progressing into higher research degrees.
Postgraduate
With our Postgraduate Coursework programs you can develop your professional knowledge and expertise into a qualification. Study options are available both online and on campus, and part-time.
Your learning experience in Police Studies goes beyond the lecture and tutorials.
You will be taught by experts, and gain perspective from guest lecturers and forums; gain a competitive advantage with real-world experience prior to graduation; study abroad for a fortnight, a month, a semester or a year, as part of your degree; have options to complete your studies your way, whether on-campus, online, part-time or full-time; pursue your passion or specialisation with a range of scholarships, bursaries and financial assistance programs, or meet your career goals with our pathway options.
Take your passion for ideas further than you ever imagined.
We offer a collegial, supportive environment, with experienced supervision, regular seminar series, research skills training, and many opportunities to work with peers and academics on your areas of interest. We supervise across a range of methodologies and conceptual/theoretical approaches, and encourage scholarship that draws on ideas from across diverse fields.
Choose a research topic that reflects your interests and identify a supervisor with the expertise to guide you in your research. Search for a discipline staff member via our staff profiles, or by an area or expertise.
The School of Social Sciences welcomes qualified applicants to undertake a research degree with us in any of our areas of research strengths and interests.
To find out about application procedures, entry requirements, and scholarships, refer to College of Arts, Law and Education Research Degrees.
Our research in Police Studies
Our research in Police Studies focuses on law enforcement, policing partnerships and governance, policing criminal justice and vulnerable people, and community engagement.
Our work is published in leading journals and by top-tier academic presses, we have access to an international network of top-flight researchers, and members of our team have received prestigious research grants and fellowships.
We welcome proposals from qualified applicants to undertake research degrees in PhDs and Masters, and are pleased to discuss research proposals that cross disciplines, including law, science, business, economics, journalism, geography and environmental studies, education and health sciences.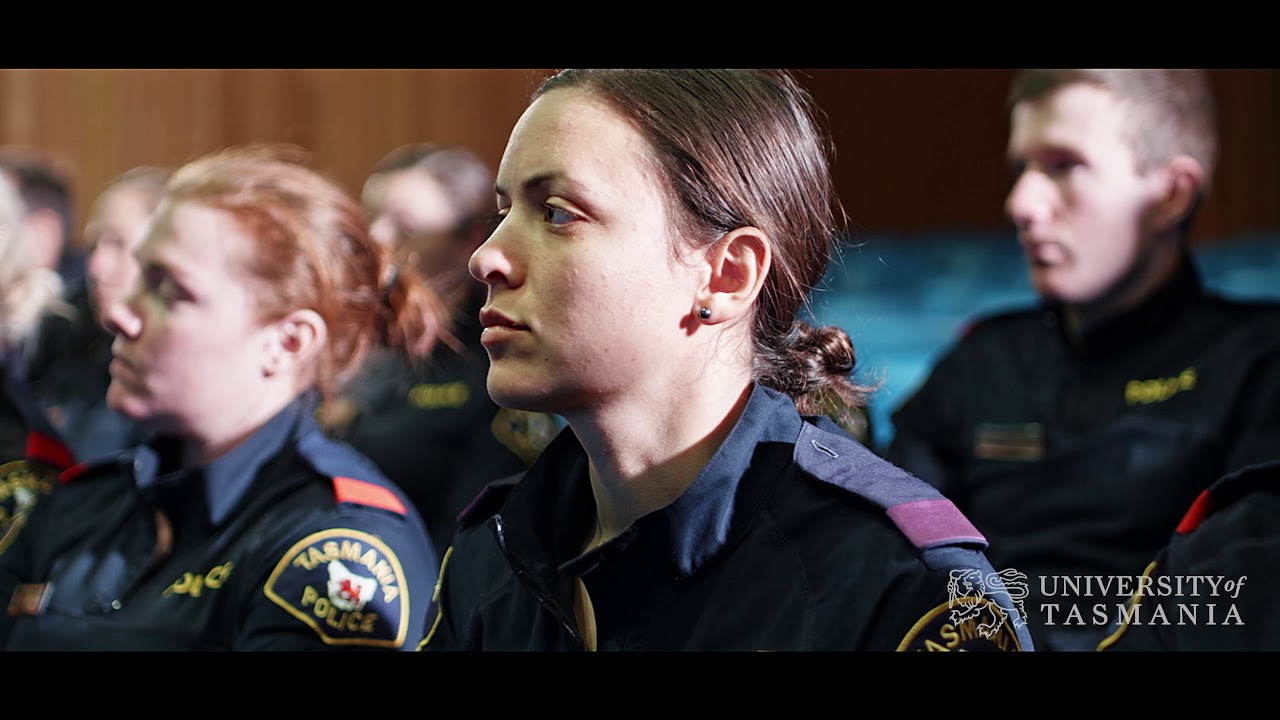 Research Spotlight
The Tasmanian Institute for Law Enforcement Studies (TILES) and Tasmania Police have partnered as part of Project Vigilance, a world first pilot program that provides the capacity for electronic monitoring of family violence offenders.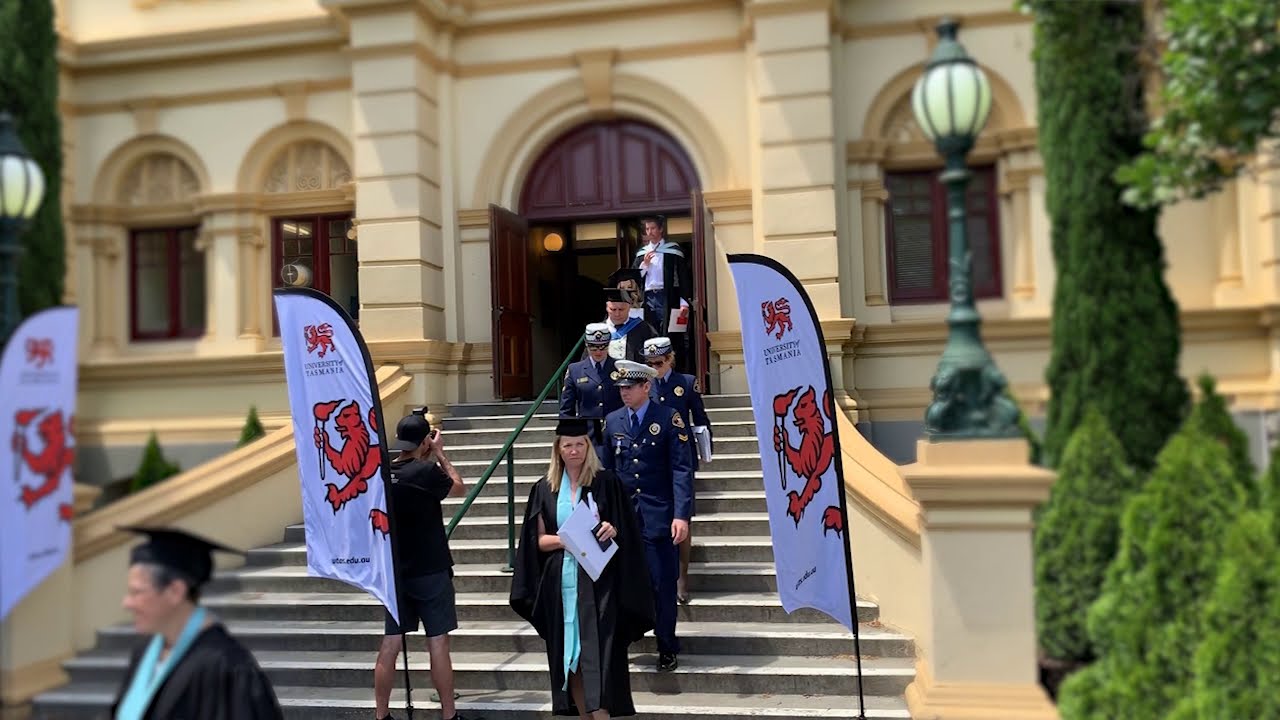 A force for good
Roberta Julian
Professor Roberta Julian discusses the partnership between Tasmania Police and the Tasmanian Institute of Law Enforcement Studies at UTAS