What is the Sociology program about?
Sociology is concerned with understanding social change in a complex global world.
Studying Sociology provides you with the skills to understand society and the patterns of behaviour and structures that shape what people do. We also study cultural identities, social differences, and organisations.
Innovative sociological thinking can provide solutions and opportunities to create positive societal change for the individual, a culture, a city and its population. Sociology also teaches critical thinking and new ways of engaging with the many social problems and challenges that confront us.
We call it the sociological imagination.
Why study Sociology with us?
Learn about human behaviour, social organisation, different cultures, and social change. If you are interested in what is going on in the world, and how you can change it for the better, Sociology may be a career option for you.
We offer a range of study options that can provide you with expertise in Sociology, electives that can diversify your skills, and the flexibility to study complementary discipline areas.
Your studies will provide you with a critical understanding of the forces shaping the world in which we live, and how Australia relates to its regional and international communities.
With a strong reputation in Sociology research, we offer a variety of postgraduate research courses that will develop your advanced research knowledge and skills, helping you understand issues concerned with conflict and cooperation at the highest level of political analysis.
What careers relate to Sociology?
Our graduates are employed in a range of careers in private, government and non government sectors. Many organisations and business utilise sociologists to evaluate programs, diagnose problems and design solutions to address a range of issues that impact on society and humanity.
Academic researcher
Lecturer
Advocate
Ageing and Disability Officer
Analyst
Blog Writer
Community Project Officer
Cultural Programmer
Current Affairs broadcasting and writing
Government Advisor
Health Research and Policy
Housing
Human Resource Management
Intelligence Officer
Journalism
Marketing Officer
Migrant Affairs
Multi-Cultural Affairs
Non-government Organisations
Policy Officer
Police Service
Policy Researcher
Political Advisor
Program Manager
Research Fellow
Social Advocacy Officer
Social Inclusion Officer
Social Researcher
Social Worker
Youth Officer
Youth Support Co-ordinator
Amina Keygan | Demographer
Sociology
"...a population researcher... has such a broad range of applications - education, business, government planning, work force, labour markets, employment, aged care; it ranges across all of those areas and brings them all together."
How can I learn about Sociology?
In studying sociology, you'll learn to examine and explain the social world in deeper and more complex ways. We examine areas such as wealth and power, culture and creativity, families and sexuality, gender and identity, globalisation, the body, nature and the environment, youth, racism, religion and multiculturalism, health and illness, digital cultures, and inequalities between classes and between women and men.
Interested in studying with us? Explore our course and research opportunities below.
Each course and unit is linked to its own page with more detailed information on the Courses & Units website.
Undergraduate
Honours
Our Honours program provides students with an advanced exploration of Sociology. Comprised of specialised core units and a research thesis or project, study at the honours level introduces skills and methods involved in independent research.
Your learning experience in Sociology goes beyond the lecture and tutorials.
You will be taught by experts, and gain perspective from guest lecturers and forums; study abroad for a fortnight, a month, a semester or a year, as part of your degree; have options to complete your studies your way, whether on-campus, online, part-time or full-time; pursue your passion or specialisation with a range of scholarships, bursaries and financial assistance programs, or meet your career goals with our pathway options.
Take your passion for ideas further than you ever imagined.
We offer a collegial, supportive environment, with experienced supervision, regular seminar series, research skills training, and many opportunities to work with peers and academics on your areas of interest. We supervise across a range of methodologies and conceptual/theoretical approaches, and encourage scholarship that draws on ideas from across diverse fields.
Choose a research topic that reflects your interests and identify a supervisor with the expertise to guide you in your research. Search for a discipline staff member via our staff profiles, or by an area or expertise.
The School of Social Sciences welcomes qualified applicants to undertake a research degree with us in any of our areas of research strengths and interests.
To find out about application procedures, entry requirements, and scholarships, refer to College of Arts, Law and Education Research Degrees.
Our research in Sociology
Our research in Sociology focuses in particular on housing and community studies, the environment, health sociology, and criminology. Our diverse research interests include housing, religion, green criminology, Indigenous issues, tourism, sport and leisure, identity, and health and illness. Much research in Sociology and Criminology is applied in nature and has a strong focus on social policy.
Our work is published in leading journals and by top-tier academic presses, we have access to an international network of top-flight researchers, and members of our team have received prestigious research grants and fellowships.
We welcome proposals from qualified applicants to undertake research degrees in PhDs and Masters, and are pleased to discuss research proposals that cross disciplines, including law, science, creative arts, business, economics and health sciences.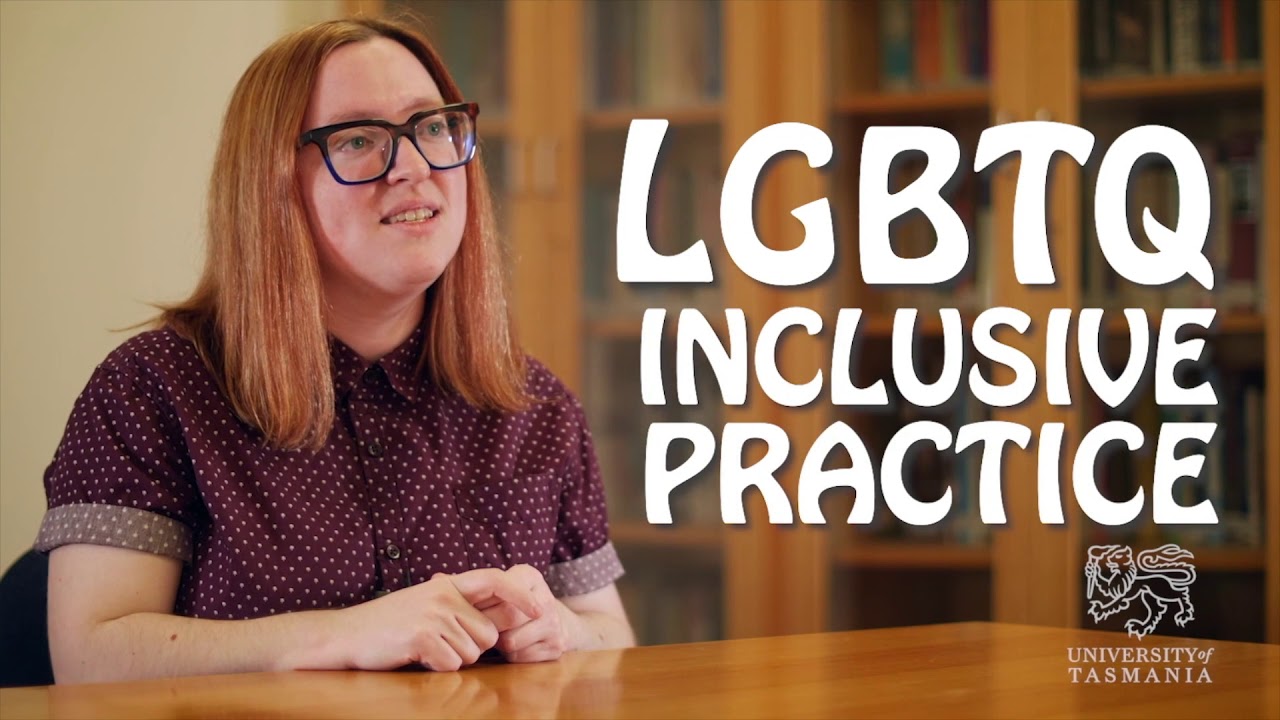 Research Spotlight
Dr Ruby Grant
Project: Queer Identity Politics, Sexual Citizenship, And Gender Equity and Diversity