The Discipline of Earth Sciences and the CODES – ARC Centre of Excellence in Ore Deposits have been ranked equal second in Australia in the recent Shanghai rankings. Some of CODES' HDR candidates tell us why studying geology truly rocks.
Josh Phillips
"Having worked in exploration for a number of years, I realised my geology credentials weren't up to scratch so I enrolled in the CODES Master of Economic Geology course, which is a great, part-time course. Everyone was really friendly. The department was just a really appealing place to be. The clincher for me was my PhD project, which allows me to work very closely with industry.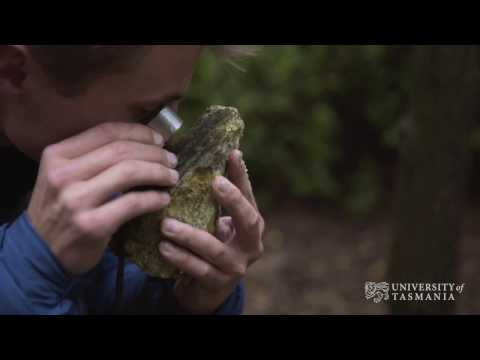 Travel is a great aspect of studying geology here at UTAS. A lot of students are working on projects overseas and this allows exposure to a great diversity of world-class geology.
"Not only that, but Tassie is also a great place for getting out and looking at rocks, with all kinds of unsolved mysteries."
Find out more about Josh's research here.

Laura Jackson
Laura Jackson is a postgraduate student in the ARC Industrial Transformation Research Hub for Transforming the Mining Value Chain at CODES.
"The title of my PhD is Geoenvironmental domaining of low/no grade zones and it's really about trying to find predictive methods for determining the potential impacts of mine waste on the environment."
Laura said she just "stumbled into geology."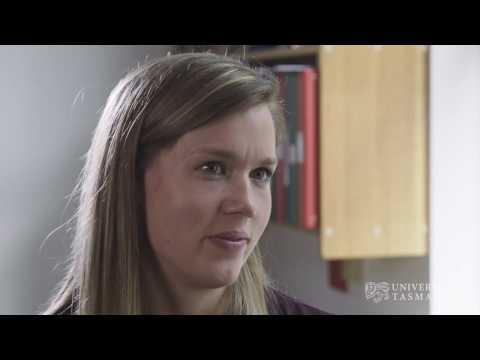 I really like CODES. We have people moving across countries to study with us. Everyone is really helpful and really interested in their research. That's inspiring.
"For me, it was the logical thing stay here for postgrad. Even the junior postdocs are getting such a big reputation early on in their careers. It's a really good start if you wanted to stay in academia, to be here at UTAS."
Find out more about Laura's research here.
Cassady Harraden
Cassady is studying her PhD at CODES in the Transforming the Mining Value Chain research hub.
"Even in the United States everyone talks about the University of Tasmania and the geology program here, particularly the postgraduate program.
"My research is looking at how we can better extract minerals from the earth. I'm looking at images that we collected from automated rock scanning systems and seeing how we can determine what the integrity of the rock is.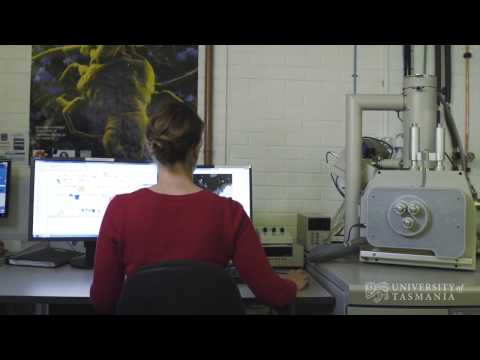 My dad was a geologist and used to follow him around the desert in New Mexico looking for rocks. He actually ran into someone that he knew from my hometown and they asked what I was up to and he said, 'she's at CODES.' And they said, 'I know CODES, that's in Tasmania!' So it really does have an international reputation.
Find out more about Cassady's research here.
Keen to make your own discoveries? Apply now to become a research student.