Job-ready Certificates
This year, we're offering an exciting new suite of certificates that will give your career a real boost.
Whether you're already a qualified professional or you've never studied before, there's a certificate for you. They're also a great way to upskill in an area you're interested in and jump into further studies.
Our certificates cover many options from Business, Health, Education, Tourism, Science and more. Most of these are offered fully online, so you can easily fit your studies in with your schedule.
These certificates consist of four units, which will take you six months full-time or one year part-time. If you're eligible for HECS-HELP, you may not need to pay upfront.
Places are limited, so don't miss out.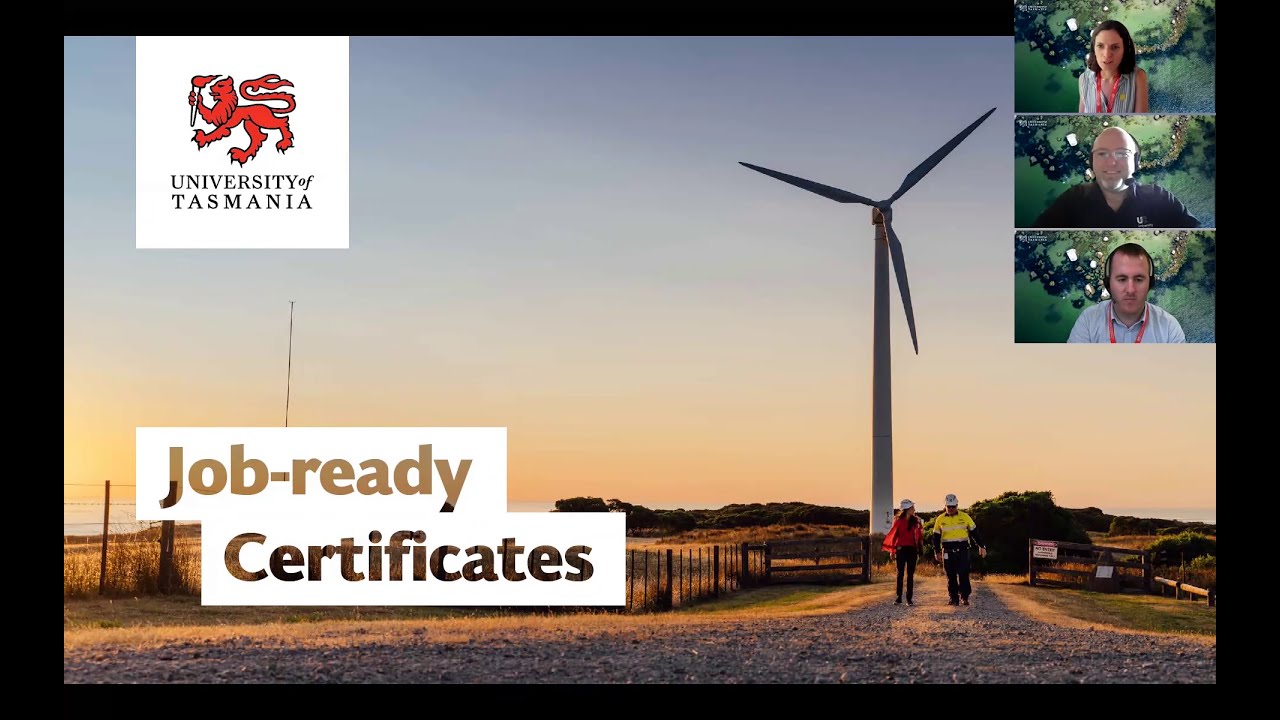 Undergraduate Certificates
Specific course information is available from the links below, you can also apply direct using these links. If the course you're interested in doesn't have a link, please register your interest below and we'll email you as soon as applications are open.
Graduate Certificates
Specific course information is available from the links below, you can also apply direct using these links. If the course you're interested in doesn't have a link, please register your interest below and we'll email you as soon as applications are open.
Register your Interest
Please register your interest below if the course you are interested in doesn't yet have a link to apply directly in the course lists above, and we'll email you as soon as applications are open.
Frequently asked questions
Considering applying
Units studied in 2021 will be charged at standard fee rates. Domestic and international fees are listed on the individual course pages above. If you're a domestic student, you may be eligible to defer your student fees under the HECS-HELP loan scheme. The Undergraduate Certificate of Sustainable Living attracts a partial HECS scholarship for eligible students.
Undergraduate Certificates contain 50 credit points of units. They can be completed full-time in one semester or part-time over two semesters. To find out if a course is available part-time, full-time or both, check the specific course information.
If you're commencing in semester 2 2021, you must enrol full-time in order to complete your certificate by the end of 2021.
Some courses are available part-time. Check the course information above for specific details. If you want to study part-time, you need to commence your studies in either semester 1 (for most courses) or accelerated study period 2. Please note, accelerated study periods are only available for a small number of courses offered in the College of Business and Economics.
Yes. Most of the certificates are offered completely online. However, a small number have a face-to-face component that will require study at one of our campuses. Check the course information above for more details.
If you pass all four units, you'll be awarded an undergraduate certificate in your chosen subject area. You can also use these units as a pathway into a Diploma, Associate Degree or Bachelor course in a related filed. In many cases, you'll receive credit for the studies you completed in the Undergraduate Certificate to the higher level course.
To learn about the qualification that each certificate could lead to, please see the above course information.
All Undergraduate Certificate units commence this year, and you must be enrolled in all your units in 2021. While most units can be completed this year, some have an end date in 2022. For example, you can start a Summer Semester unit in November 2021, which ends in February 2022.
Undergraduate Certificates are designed to be accessible to people who haven't studied at university before. If you haven't completed the necessary prior studies, we'll take into account your relevant work and life experience. You can provide this to us through a personal competency statement.
Please note, the Undergraduate Certificate in Specialist Nursing Care for Enrolled Nurses is restricted to AHPRA registered Enrolled Nurses. If you aren't an enrolled nurse but are interested in this field, please contact our friendly relationship team for advice on pathways into Nursing study.
You'll need to have access to a computer to complete one of these certificates. If you don't have your own computer, we suggest borrowing one from a friend or family member.
You'll also require a reliable internet connection. You should expect to download about 1-2 GB of data each month while studying.
Fully online Undergraduate Certificates are available to international students. Undergraduate Certificates with face-to-face components are only available to domestic students.
Please note, international students studying online are not eligible for a COE or student visa.
You do not need a student visa to study fully online Undergraduate Certificates. As these are fully online, you don't need to be residing in Australia to complete them. If you already have an Australian visa, please check your visa conditions to ensure that you're permitted to study this certificate with the University of Tasmania before applying.
Applying and Enrolling
To apply to one of the job-ready certificates, submit a free online application by selecting the relevant link below:
If you have already submitted an application to us for 2021, please log back in and change your preferences to your chosen certificate to have your application reassessed.
If you work quickly, applications take approximately 20 minutes. If you're unable to complete the process in one sitting, you can save your progress and come back to it later.
After you've applied for the certificate, we'll assess your application. If you meet the entry requirements, and your certificate has four core units, we'll automatically enrol you into all units when you receive your offer. If your certificate has a choice of units, you'll be able to select these after you receive your offer through eStudent.
If you're having any difficulties applying, please contact our Future Students team on 1300 363 864. They can assist you through this process. You can also email course.info@utas.edu.au.
You'll be assessed in a variety of different ways, depending on the certificate and units you study. This includes online quizzes, reflective writing tasks, project proposals and reports. You can see the specific assessments for your certificate by clicking on the links to the individual units in the certificate information.
Yes. If you'd like to be considered for Recognition of Prior Learning, please let us know on your application. When you accept your offer, this will prompt a college-based Course Information Officer to reach out to you and progress your application.
The maximum amount of recognition for prior learning for an Undergraduate Certificate is 12.5 credit points (one unit).
If you would like to withdraw from the course, follow the instructions on how to withdraw through eStudent. Please note that the deadline to withdraw is the Census Date, which is 23 March for Semester 1, 2020.