Delivery
Field trip
When
2024 dates to be announced
Cohort
Senior secondary
Where
Maria Island
Capacity
24 students
About the program
This predominately field-based unit consists of 5 days on picturesque Maria Island on the Tasmanian East Coast. The unit is open to 24 students and is designed to engage, challenge, excite and inspire you through a hands-on marine science program. It will encourage you to explore issues threatening biodiversity as well as the productivity of the marine system. Climate change, invasive species, pollution, debris and their associated social and economic impacts will be covered.
Applications are closed for 2023. If you would like to be considered for the next intake, please submit an expression of interest below. Applications open January 2024.
Get a head start in a career on the water
Get credit for one unit towards your degree at the University of Tasmania
Learn practical techniques normally taught on the job or at University
Spend five days on Maria Island exploring the marine environment
Day six is spent presenting your research findings in Hobart at the state-of-the-art Institute for Marine and Antarctic Studies
This unit is offered via the University Connections Program at the University of Tasmania, and open to year 11 and 12 students.
This unit, Introduction to temperate marine biology (XAS101), is an introduction to our Bachelor of Marine and Antarctic Science.
The University of Tasmania is committed to creating diverse, inclusive, and accessible educational experiences. Please let us know when registering how we can best support your needs.
Links to the Australian Curriculum
Ethical understanding
General capability
Creative and critical thinking
General capability
Personal and Social
General capability
Sustainability
Cross-curriculum priorities
Register your interest
Submitting form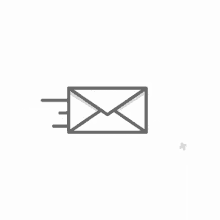 By submitting this this form you consent to the University collecting, using, storing and disclosing your personal information in accordance with the University's Privacy Policy.