Learning in the uniquely Tasmanian outdoors
09 July 2019
Gemma knew the University of Tasmania was the best place for a one-of-a-kind course in Natural Environment and Wilderness Studies.
Gemma Rushton first found her passion for the outdoors growing up on the north coast of New South Wales. Her interest took her to different places all around the country.
"Before I enrolled in the Bachelor of Natural Environment and Wilderness Studies here at the University of Tasmania, I worked as an outdoor guide throughout Australia. As I immersed myself, my passion and appreciation for the environment grew and I knew studying was my next step," Gemma said.
Designed to give students a broad understanding in tackling environmental issues, the bachelor's degree focuses on the intersection of nature and human society.
"I never knew exactly what I wanted to do 'when I grow up', so instead, I followed my interest and chose to study something I'm passionate about.
I chose the University of Tasmania because the course was unlike any other environmental degree. The units are practical, applicable to the real world, and align with my interests. And as someone who loves the outdoors, what better place to be than Tasmania?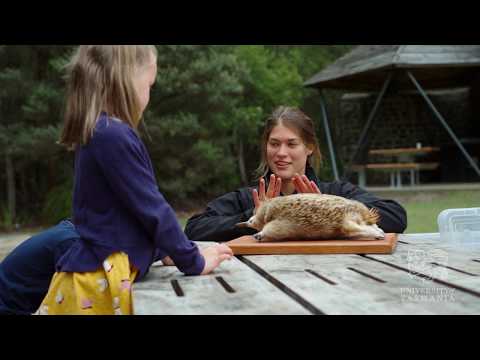 Students of the Natural Environment and Wilderness Studies degree can get hands-on experience with a diverse range of field locations across Tasmania, from remote salt marshes to ancient forests.
"I've really enjoyed all our field trips. Eight days camping on Bruny Island, learning new fieldwork techniques was an absolute highlight and really helped me to identify my interest in animal ecology and conservation.
I love Tasmania for its wild, rugged coastlines and impressive National Parks. On weekends and holidays, there's hiking, diving, surfing, and camping all around the State.
In the future, Gemma plans to pursue further studies after completing her bachelor's degree.
"I'm already thinking about the option of an honours year and hopefully enrolling in either the Master of Environmental Management or the Master of Planning, undertaking a thesis with a focus on nature conservation."
Interested in studying the Bachelor of Natural Environment and Wilderness Studies? Apply now.
TAGS:
Geography-Planning-and-Spatial-Sciences-Students
College-of-Sciences-and-Engineering
School-of-Technology-Environments-and-Design
Geography-Planning-and-Spatial-Sciences
Uni-Life